April 7, 2023 8.00 am
This story is over 7 months old
Fears that Burger King will 'muscle in' on small Lincoln businesses
Traffic is already a major headache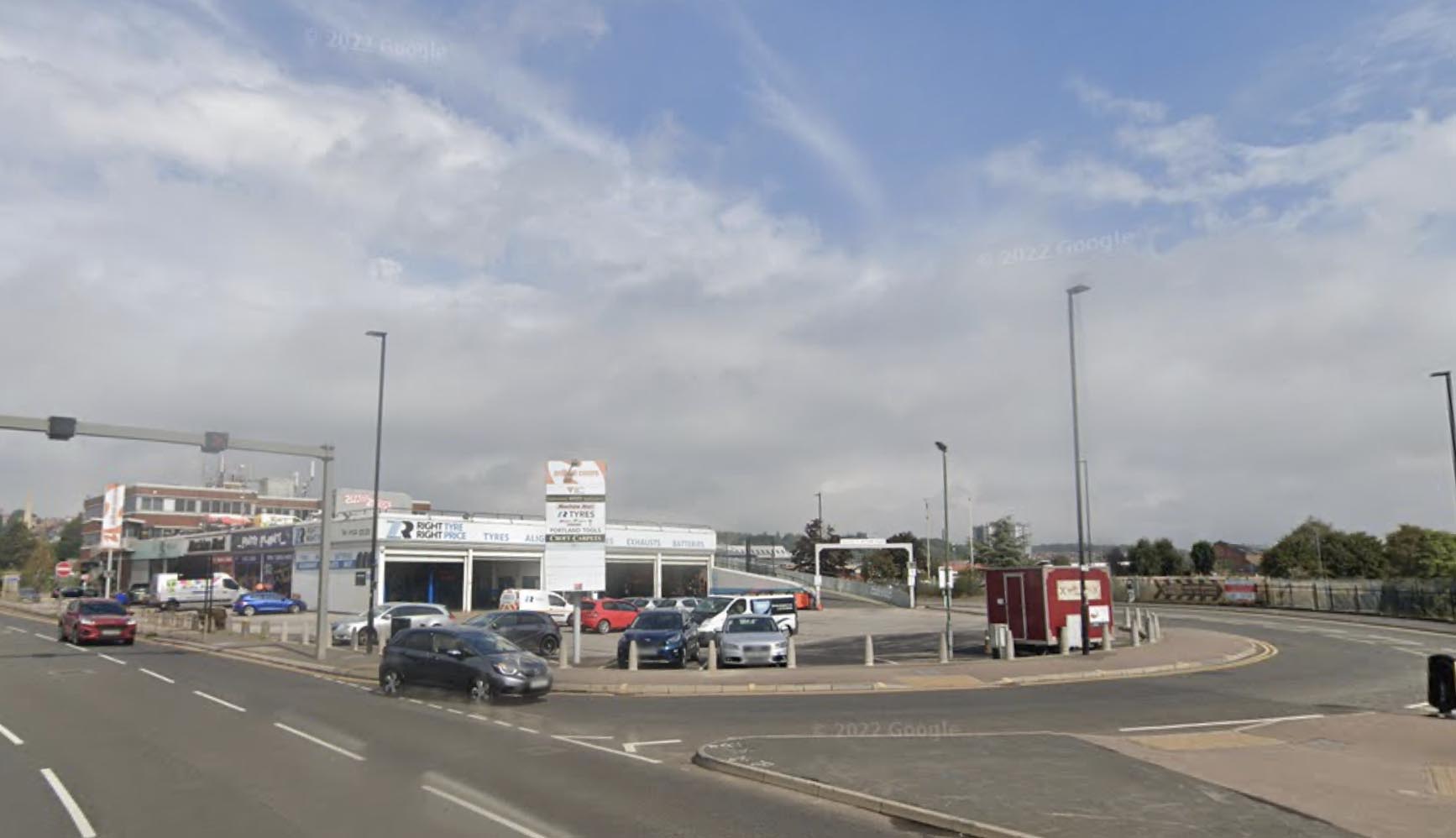 More concerns have been raised over plans for a new Burger King drive-thru on Lincoln's Pelham Centre.
The new fast food chain will be built off Canwick Road next to the former Carpets For Less site.
City of Lincoln Council say that applicant Rafkins (Lincoln Pelham Centre) address traffic concerns, but local businesses are still worried about the impact.
Party Planet, owned by husband and wife team Mark and Gail Brocklebank, is one of the businesses already established at The Pelham Centre.
Gail told The Lincolnite: "The junction from Canwick Road turning left to Tesco or to the Pelham Centre, and traffic coming from Kesteven Street onto Canwick Road, makes this an exceedingly busy junction, and at times very fast moving.
"Traffic queues constantly in both directions and I cannot see how any traffic assessment would deem this a reasonable and sensible option to locate a Burger King.
"I am all for regeneration and creating employment but unless there are drastic alterations to the junction I fail to see how this can possibly work.
"I am slightly concerned that customers to the existing businesses in the Pelham Centre may be put off by thinking there will no longer be parking outside the store they are visiting.
"It does feel almost as though a well-known chain is 'muscling in' on a small site with no consideration for established businesses."
The Lincolnite contacted Burger King on Wednesday, April 5 regarding the traffic and parking concerns, but they had not sent a statement of response by the time of publication.
Another business impacted by the plans as Dolly-Jade's Kitchen. Jade Lynch is worried that she will have to relocate her business.
She told The Lincolnite: "It would certainly mean relocating my business because the plans are directly in my spot.
"Secondly, the traffic is definitely going to be a problem, because just having three or four cars waiting to turn into Tesco can cause congestion up the hill, let alone having a back log of customers waiting for orders from Burger King."
An officer's report within the documents submitted to City of Lincoln Council said that the scheme had caused a number of concerns at first.
This included the potential impact of queuing cars impacting on a busy route in/out of the city as well as the impact a new building would have on the historical view.
However, it said: "The applicants have demonstrated through the submission of a Transport Assessment, which the Highways Authority have approved, that there would be no impact on highway safety."
It added there would be "no adverse impact on views of the historic hillside… or on visual amenity."
---
MyLocal Lincolnshire is the new home of The Lincolnite. Download the app now