May 27, 2023 7.00 pm
This story is over 6 months old
Achievements and innovation celebrated at the Lincolnshire Business Excellence Awards
Meet the 2023 winners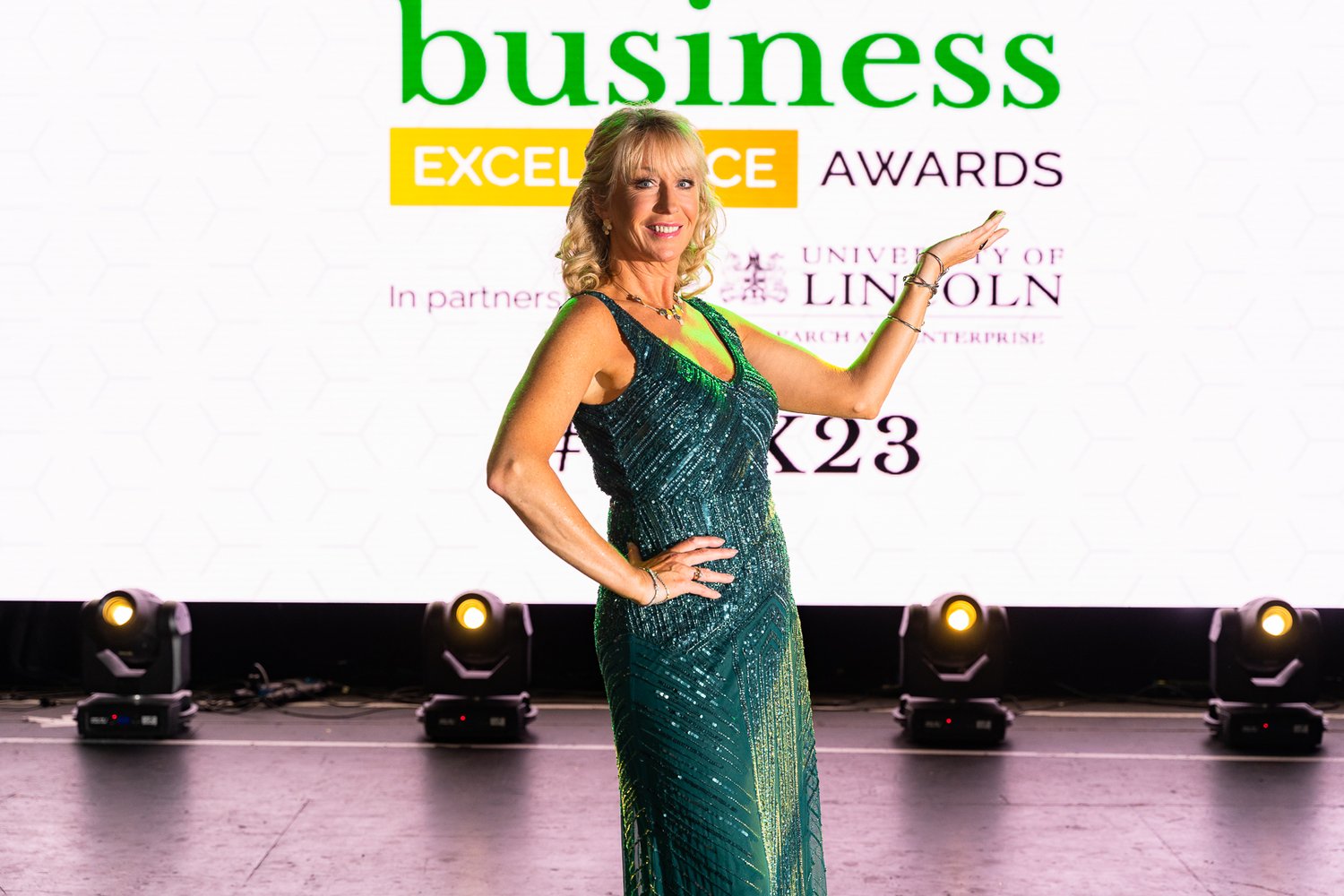 Over 300 guests from more than 60 businesses came together at The Engine Shed in Lincoln on May 26 to celebrate local industry leaders at the 2023 Lincolnshire Business Excellence Awards. The prestigious event, organised by Stonebow Media and MyLocal, in association with the University of Lincoln Enterprise & Research department, brought the county's best businesses into the spotlight.
More than 200 entries across ten categories were submitted, reflecting the diversity and strength of Lincolnshire's business landscape. The judging panel, composed of experts from local and regional organisations, had the challenging task of evaluating these entries and selecting the winners.
The awards ceremony was expertly led by renowned ITV Calendar Weather forecaster, Emma Jesson. Emma's vibrant hosting style set a cheerful tone for the evening, aligning with the event's theme of celebration and recognition.
In a stunning performance that kickstarted the festivities, The Curious Theatre School presented a medley of songs, including popular hits from 'The Greatest Showman.' Their dynamic renditions resonated with the crowd, adding an element of artistic flair to the night.
The Lincolnshire Business Excellence Awards is not only an event to reward local businesses for their outstanding achievements but also a platform that enables them to showcase their unique offerings and promotes Lincolnshire's thriving business ecosystem.
For the first time, we're excited to announce that detailed judges' comments are available for reading on the Lincolnshire Business Excellence Awards website. A great opportunity to gain insights into what made our winners stand out this year!
Meet the winners
---
SME of the Year — Fox (Owmby)
Sponsored by University of Lincoln Research & Enterprise
Finalists
Advanced Virtual Assistants
Core Architects
Fox (Owmby)
Neil Dowlman Architecture
Social Change
---
Business Innovator of the Year — Crop Intellect
Sponsored by Lincoln Science & Innovation Park
Finalists
Crop Intellect
HubGem Marketing
Pocket Sergeant
Systemise Fulfilment
Tok Agency
---
Charitable Business of the Year — PALS Battalion CIC
Sponsored by Ringrose Law
Finalists
Changing Lives Through Changing Minds
Dads Advocates CIC
Headway Lincolnshire
PALS Battalion CIC
The Butterfly Hospice Trust
---
Environmental/Sustainable Business of the Year — Parkacre
Sponsored by Pearson Hydraulics
Finalists
CorrBoard UK
Lincolnshire Wildlife Park
My Square Metre
Parkacre
Sanyukta Shrestha
---
Business of the Year — Lincoln Tea & Coffee Company
Sponsored by Regus
Finalists
Curious Theatre School
Eagle Eye Innovations
Shooting Star
The Lincoln Tea & Coffee Company
UK Alternative Energy
---
Rising Star of the Year — Louis Jones, Surprise Shirts
Sponsored by Shooting Star
Finalists
Archie Read – ADHD 360
Ben Smith – KryptoKloud
Jack Lobaczewski – RSUK Group
Daisy Graham – Social Change
Louis Jones – Surprise Shirts
---
Exporter/International Business of the Year — Medibiosense
Sponsored by Duncan & Toplis
Finalists
Bradbury Group
Liz Drury Voiceovers
Makan Bites
Medibiosense
---
Family Business of the Year — Freckleface
Sponsored by Streets Heaver Healthcare Computing
Finalists
Bennetts Timber
Dough LoCo
Fox (Owmby)
Freckleface
Hames Chocolates
---
Tech Business of the Year — Eagle Eye Innovations
Sponsored by Lincoln Be Smarter
Finalists
Eagle Eye Innovations
Medibiosense
Pocket Sergeant
PSP-IT
TheraPlate Clinics and Distribution
---
Business Leader of the Year — Mandy Watson, Ambitions Personnel
Sponsored by MyLocal
Finalists
Dorian Gonslaves – The Belvoir Group
Josh Illsley – Running Imp
Kirsty Gale – Red Carpet Ready
Mandy Watson – Ambitions Personnel
Nigel Bottom – Witham Oil and Paint
---
Andrew Stevenson Award — Tok Agency
Sponsored by University of Lincoln Research & Enterprise
This award was established to honour the legacy of Andrew Stevenson, who regrettably passed away in December 2020. Throughout his tenure as the Founding Director of Research & Enterprise at the University of Lincoln, Andrew cultivated a supportive and accessible infrastructure for businesses in Greater Lincolnshire. He launched numerous platforms and initiatives from which organisations could reap benefits.
Andrew inspired others to explore novel ideas and embrace different approaches. A trailblazer in innovation, he was an advocate for small businesses and a shining beacon of progress in Lincoln. It is only apt that this accolade, named in his memory, seeks to recognise an exceptional business idea that has genuine potential for long-lasting impact on the economy, both regionally and nationally.
---
Visit the Lincolnshire Business Excellence Awards website to read the judges' comments for each of the awards. You'll also find more photos from the amazing night and also a link to get your photos if you attended.