May 15, 2023 4.00 pm
This story is over 6 months old
In Pictures: The 2023 Rapha Lincoln Grand Prix
Plenty in attendance to witness a local win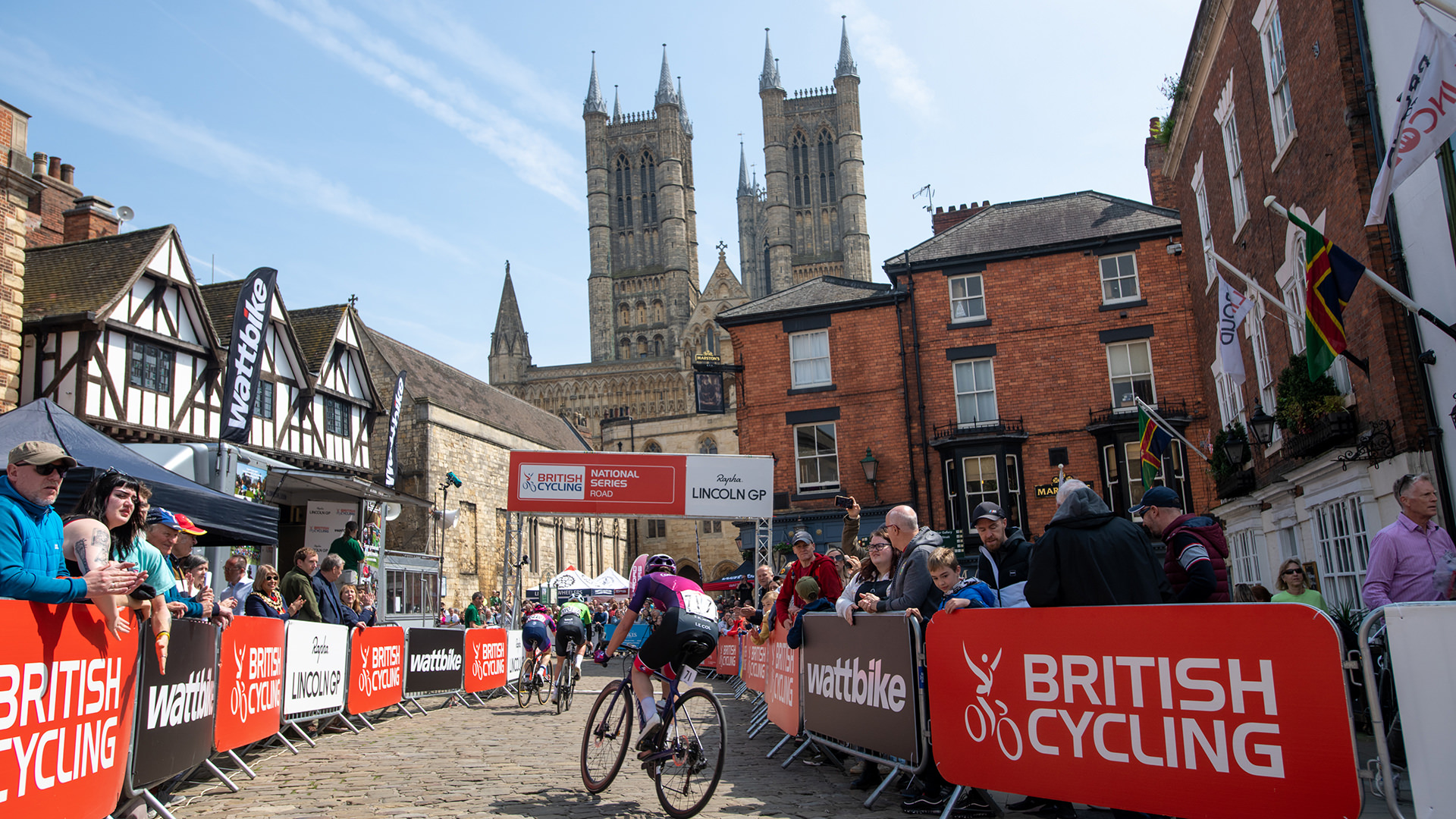 Atmosphere reached fever pitch at the Lincoln Grand Prix on Sunday, as people lined the streets to catch a glimpse of some of the nation's finest bicycle racers.
It was a star-studded event for our city, as the annual Rapha Lincoln Grand Prix rolled in over the weekend to see around 300 of the best cyclists in the UK compete for glory.
Hundreds were in attendance to cheer the riders on, particularly up Michaelgate and across the final bend into the Cathedral quarter.
Among the competitors was road race bronze medal winner at last year's Commonwealth Games, Finn Crockett – and the 2021 British Criterium Champion Jo Tindley.
However, the men's race would be won by Saint Piran rider Alex Richardson, who also won the Lincoln Grand Prix back in 2018, and the women's race saw Robyn Clay win her first ever National Road Series race for Lincoln-based team Pro-Noctis – Heidi Kjeldsen – 200 Degrees Coffee.
Such was the difficulty of this year's race route, 150 riders started the men's race and only 49 finished it, while 83 of the 127 starters in the women's race crossed the finish line.
The scenic race route began and ended with the start/finish line by Lincoln Cathedral, with riders surging through Newport, Yarborough Crescent and Burton Road, before looping back across Saxilby Road, Long Leys Road and Yarborough Road.
The key part of this race comes in the form of the gruelling climb up Michaelgate, a steep cobbled street with a gradient of 11%. In the women's race it had to be completed eight times – while it was an unlucky 13 times for the men's race.
See more pictures of the 67th Lincoln Grand Prix, taken by Steve Smailes Photography, below: