May 2, 2023 8.00 pm
This story is over 5 months old
Local Elections 2023: Boston borough group leaders' campaign pledges
30 seats up for grabs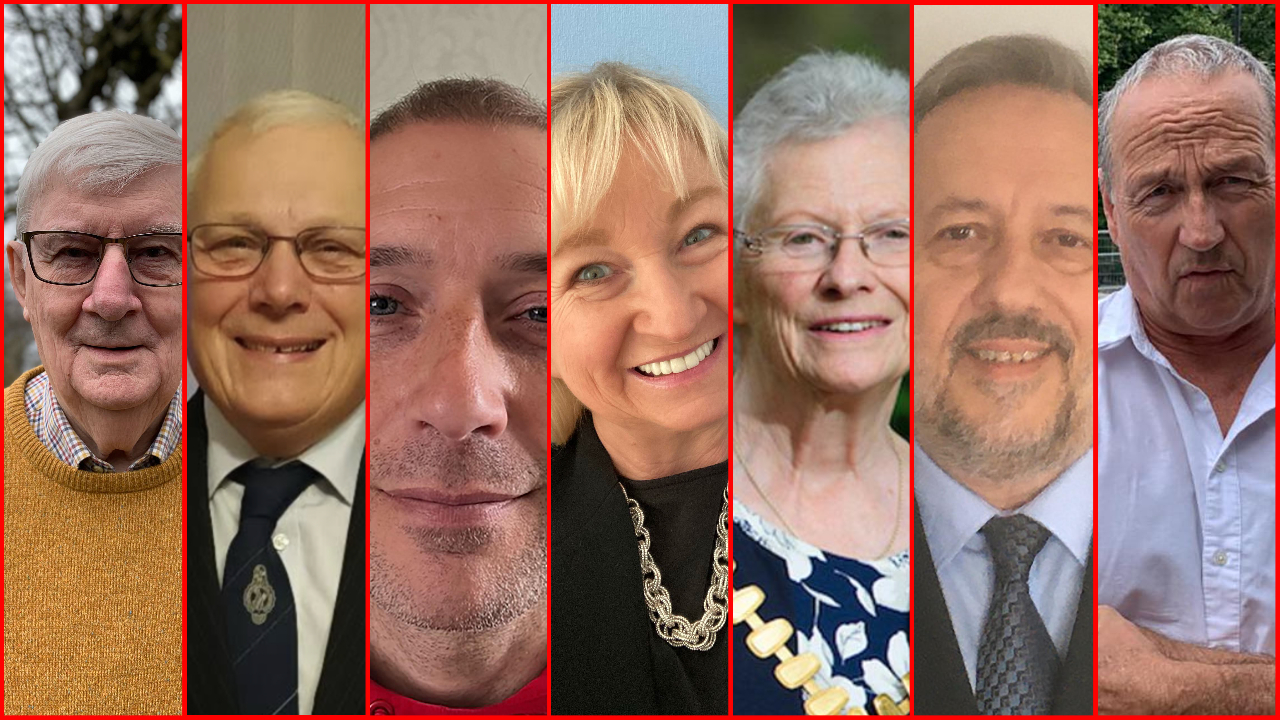 Local elections are due to take place across Lincolnshire on May 4 and will see all the district councils, along with North and North East Lincolnshire, holding a vote.
Boston Borough Council has 30 seats up for grabs by candidates during this year's local elections.
The authority is currently led by a Conservative and Independent alliance, with Tories holding 14 seats.
Alongside this there are five unspecified independents, four members of the Independent 20/20 group, four members of the W, H and A Independents and two Labour members.
For the full list of candidates, click here.
One group hoping to make a dent this year are the Boston Independents. Led by Councillors Anne Dorrian and Brian Rush, the group has put forward 24 candidates. They include Lina Savickiene – the mother of nine-year-old Lilia Valutyte who was stabbed as she played in a Boston street.
The district has a history of no overall control and was once led by an Independent group, though has been Conservative since 2015, so it could go either way.
Those not choosing to run again this year include Councillors Alan Bell (Lab), Michael Cooper (Ind), David Brown (Con), Nigel Welton (Con), Martin Howard (Ind), Paul Goodale (Lab), George Cornah (Con) and Vivan Edge (unaligned).
Councillor Tracey Abbott is also making a bid for the Kirton and Frampton ward, rather than her current Wyberton seat.
Blue Revolution – Gavin Lee
Blue Revolution brings a fresh approach to politics, the brand allows people from all walks of life to stand for election.
There is no whipping system or leadership structure that demands members vote in a pre-determined way on any issue.
This allows candidates to be totally independent and therefore fully represent the people of their ward.
Our main aim is to end the outdated and antagonistic party system.
We want to propose that party-based seating in the Boston council chamber is stopped.
This will encourage all councillors to pull together for the benefit of Boston not just their party or group.
We want to see the council work collaboratively as a whole.
Imagine what could be achieved with 30 councillors all working for the benefit of the town rather than some working for the Conservative party, and others for various groups.
We hope that the independent councillors will see the benefits of this proposal and support us.
Boston Independent Party (Independents) – Anne Dorrian
The Boston Independent Party was born out of a frustration at the dreadful way the Borough has been managed by the Conservatives.  Local people have had enough and want change!
Boston Independent candidates are all local people who actually live in the Borough, and we've agreed a set of aims which focus on the issues which are most important to local residents. Our candidates will be free to vote however they wish on other topics which come up for discussion.
We aim to improve matters relating to fly-tipping; community Safety; volunteering; business, retail and the market; Christmas lights and other events and we aim to do this in a way which involves transparency and accountability.
Last Christmas, Boston became the laughing stock of the East Midlands when the Tories purchased an expensive, plastic Christmas tree and then refused to take responsibility for their actions. This was symbolic of how they approached local governance. We will ensure that never happens again!
Conservatives – Paul Skinner
Over the past four years, the Conservatives at Boston Borough have brought in significant amounts of money to improve our area, with a focus on education, skills, and employment.
Forming the Partnership with East Lindsey and South Holland we have gained the capacity to make a genuine success of 'Levelling Up', in a way that so many other places can only dream of.
Our Council is one that looks to make things happen, such as bringing major new employers to this area like Plant & Bean.
This while keeping our share of the Council Tax as one of the lowest; taken action to reduce fly-tipping; increased the capacity of our CCTV; rolled out Green Homes grants; and much more.
Running a Council is a huge responsibility, and balancing multi-million-pound budgets, complying with regulations set far from Boston is never as easy as some people think.
Our area has done so well over the last four years. Now is not the time to risk our future.
English Democrats – David Dickason
I am a retired senior police officer living in the Old Leake and Wrangle ward,
I am passionate about England and maintaining our culture.
I have strong leadership skills which will benefit the council.
My approach may be different to other candidates. If I am elected I will start by establishing where the income from council tax is being used and how much has been committed through contracts.
Until we establish if there is currently value for money and identify any surplus that can be redirected we cannot give false promises.
I will undertake an evaluation of the state of the roads and traffic flow.
One of my skills is problem solving.
Problem solving approaches work and I will personally assist in leading any such partnership.
Fly tipping is a good example where a problem solving approach needs to be taken.
I will dedicate my time working as your councillor.
Green
The Green party was contacted but hadn't responded at the time of publication.
Independent 20/20 (Independents) – Peter Bedford
I have been a Coastal Ward councillor for the last 32 years, serving the community, having held many positions in local government throughout my tenure on the council.
As an independent councillor, one of the main aims – if elected – has to be to increasing the importance of scrutiny within the council. This has sadly been neglected during the last four years. I would work with the leading party to fulfil my plans to take Boston Borough Council forward.
Throughout the years I have always done my utmost to try and help people with their problems and concerns with true and honest answers they can rely upon.
Many people that I have helped know me as a genuine person who will always work hard for them.
I still greatly enjoy the challenges that my role in local government throws up and will remain dedicated to my ward residents should I be re-elected.
Labour – Ben Cook
The Labour party was contacted but hadn't responded at the time of publication.
Liberal Democrats – Peter Watson
Five of our six candidates are currently active experienced parish councillors and we are optimistic of success in all the wards we are contesting.
We want a change of power away from the current Conservative council.
A coalition of like-minded councillors would be very much preferable to the one-party rule residents have suffered over the last 12 years.
We would reintroduce a committee system which is more inclusive and allows all councillors to participate in governance, instead of the current Cabinet system where only a few participate.
We want more focus on surrounding villages and outlying areas as opposed to the main levelling up focus being on the town centre which does little to ease traffic congestion.
If the Conservatives win, this may be the final council election for Boston. The strategic alliance between SHDC, ELDC and BBC has almost created a quasi-Unitary Authority – something the Conservatives have been planning for Lincolnshire residents for some time.
Reform UK
Reform UK was contacted but hadn't responded at the time of publication.
W, H & A Independents (Independents) – Alison Austin
We are experienced councillors with a track record of achievement.
Our priority is to restore pride in Boston and revitalise the town centre.
We will be working to ensure that the £40 million recently secured by the Council for town centre improvement and skills training is spent wisely.
Reduction of littering and fly tipping continues to be important.
We will continue to encourage development and improvement of the many public parks and nature reserves. We focus on matters of health and fitness.
We are working towards having a vibrant Christmas market.
The Visitor economy is now worth £90 million. We will help it to expand further.
It is important that people feel safe in the streets of the town.
We will continue to lobby for a better road system.
---
MyLocal Lincolnshire is the new home of The Lincolnite. Download the app now