May 2, 2023 12.00 pm
This story is over 6 months old
You can now fly from Humberside to Cornwall – but is it worth it?
Does it beat driving, cycling or taking a bus?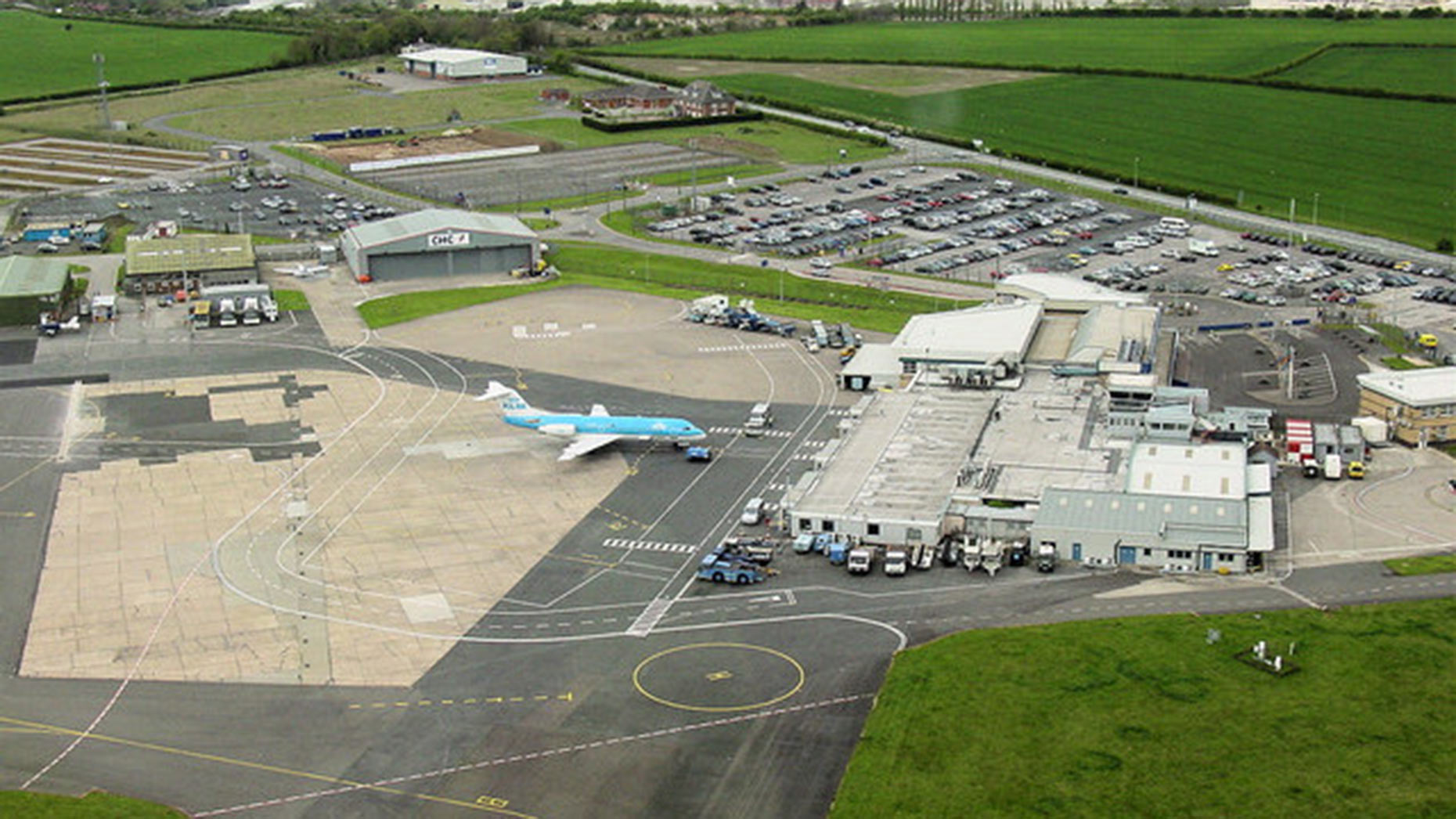 Humberside Airport are now offering flights to Cornwall as British staycations become more popular than ever.
Lincolnshire families will be able to take their summer holidays in the popular coastal region without a long car journey – and also saving on the cost of flying abroad.
Flights from Humberside to Cornwall Airport Newquay will take just 90 minutes and fly up to four times per week.
Eastern Airways started the deal from Humberside Airport on April 7 and it will run until September.
As well as this, flights to Jersey in the Channel Islands will be offered each Saturday on a weekly basis from May 13.
Flights from Humberside Airport to Cornwall occur every Monday, Thursday, Friday and Sunday, varying from £81 to £160 in costs – with the journey taking up to one hour and 30 minutes.
The Lincolnite has analysed the cost and time taken for a variety of transport forms, to see if a trip to the coast is worth getting a plane for.
---
Plane
The aforementioned plane journey is by far and away the fastest way to reach Newquay, with flights from Humberside Airport landing at Cornwall Airport Newquay just 90 minutes after take-off.
The flights run four times a week until September, and will cost between £80 and £160, dependant on availabilty and how advanced the booking is.
While it is certainly the quickest way, it is not the cheapest or most environmentally efficient.
---
Train
The nearest train station to Humberside Airport is Barnetby, which is around three miles out from the airport, and you'd have to book in advance to get the best deal on your ticket price.
The route time is long, with four rail changes on your journey, which takes between nine and ten hours in total.
Train fares cost between £168 and £220 for the coming weeks, so there is no wonder that Eastern Airways has offered up an alternative, quicker and cheaper route.
The plane is some eight hours faster, and in some instances can be £140 cheaper than the train.
---
Car
Another of the more conventional routes would be to drive down to the south coast, though that would take considerably longer than it would on a plane.
The 338 mile journey from Lincoln would take five hours and 41 minutes, and would cost £65 in fuel – measured by the miles per gallon of a standard VW Tiguan diesel car.
This makes it the second quickest option, and it would work out cheaper than a flight would, though the extra four and a half hours of travel time could play a big factor in your decision.
---
Coach
National Express coaches are often affordable ways to make long trips across the United Kingdom, but they can often take a long time.
This route is no different. Advance fares from Lincoln to Newquay cost around £39, but take an incredible 18 hours and five minutes – with two coach changes at Birmingham and Bristol along the way.
As the image shows, if you were to set off from Lincoln at 11.20am, you wouldn't arrive at the coast until almost 5.30am the next morning, so perhaps sleep will be on the agenda for this long ride.
---
Bike
Perhaps better suited to someone like Lance Armstrong or Mark Cavendish, you could always cycle to Newquay if you wanted a physical challenge to go alongside your holiday.
It would be a 407 mile journey via bicycle, according to Google, taking 35 hours if you were to bike continously until you made it to the coast.
Travel expenses will be at zero, but the amount of food and drink you'd need as fuel for the journey could bring the total up considerably.
---
Walk
Hardly the most attractive option, but included to underline the distance from Humberside Airport to the southwest coast, it would take 113 continous hours of walking, for 343 miles, to make it to Newquay.
It is certainly the cheapest option, given that you could therotically make it there without spending a penny, but most people's idea of a relaxing summer holiday doesnt consist of a 300+ mile walk to your destination.
By walking you are certainly reducing your carbon footprint, but it would absolutely require a few more days annual leave.
---
MyLocal Lincolnshire is the new home of The Lincolnite. Download the app now