August 6, 2012 2.22 pm
This story is over 135 months old
Lincoln City FC lose £60k in cancelled matches over security fears
Lost revenues: Football club says it has lost more than £60,000 after it had to cancel two matches due to security threats from fans.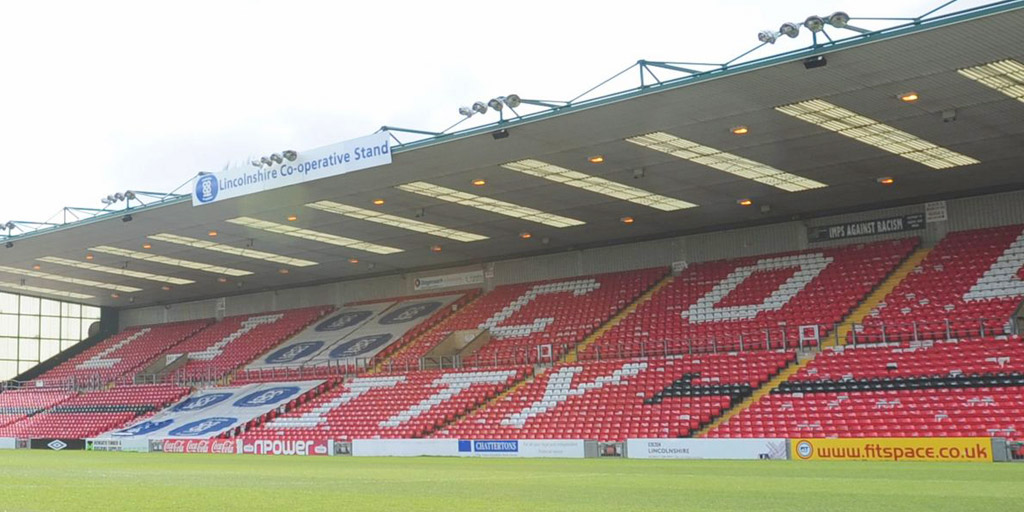 Lincoln City Football Club said it has lost more than £60,000 after it had to cancel two matches due to security threats from fans.
The club decided to cancel a friendly match against Leicester City FC on August 4, after Lincolnshire Police was tipped about a group of fans travelling to the city to cause disturbances.
Police handed seven dispersal notices and arrested three Lincoln and Leicester fans in the city on Saturday.
Chairs and tables were used during a fight that broke out on Guildhall Street, and a male was arrested for being drunk and disorderly at Lincoln train station.
The club said in a statement: "We share the disappointment of those good and loyal supporters of both clubs who were denied the opportunity to enjoy an afternoon's football.
"A young man taking his first steps in the professional game was also let down because he lost the opportunity to sign his professional papers in front of a bumper Sincil Bank crowd.
"In addition to the loss of some £30,000 revenue from Saturday's game, we had already been forced to decline another high-profile pre-season fixture that would have brought in a similar amount due to concerns about public disorder.
"That is around £60,000 lost, along with two matches our supporters would have enjoyed."
The club's board said last season's policing costs directly related to people trying to create public disorder ran to a five-figure sum, and over the years their antics have cost the club a six-figure amount.
"We had invited a large number of business guests to view the new T&R VIP Club on Saturday in the hope of securing more income for the club.
"We had also been close to arranging a visit by potential overseas investors to be our guests at the game," the club's statement explained.
"Thankfully that visit is now taking place in the next few weeks otherwise the actions of this group of people could have had even greater financial consequences."
In January, an investment of more than £500,000 has been agreed in order to secure the short to medium term future of Lincoln City Football Club.