September 20, 2012 9.55 am
This story is over 118 months old
University unveils expansion plans for Lincoln campus
Masterplan: The University of Lincoln has big idea to extend its main campus over the next 10 years — here are its initial plans.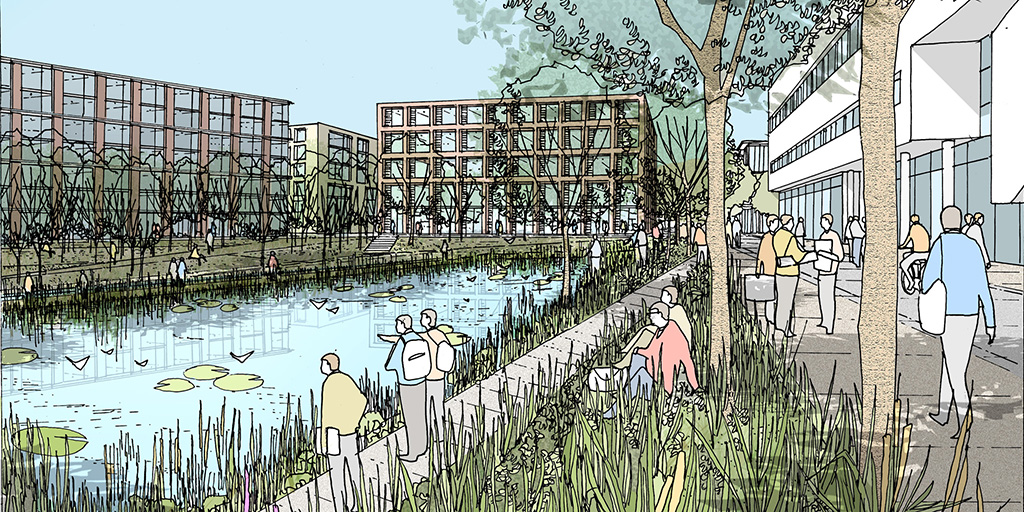 The University of Lincoln has unveiled its plans to expand the Brayford Pool campus over the next 10 years.
The university submitted an outline planning application to the City of Lincoln Council with its masterplan, including new buildings, offices and accommodation.
The plans also detail the potential for more businesses, such as cafes, restaurants, shops and a hotel. The university also hopes to build a multi-storey car park next to the [email protected] building on Ropewalk.
Students will also be able to benefit from an expanded Great Central Warehouse Library, which would potentially expand to to around 10,000 square metres.
The new building for the School of Art and Design is already underway, which will be ready for September 2013.
The intention of the plans is to integrate the campus with the city centre, especially for pedestrians and cyclists, and the Brayford Pool area.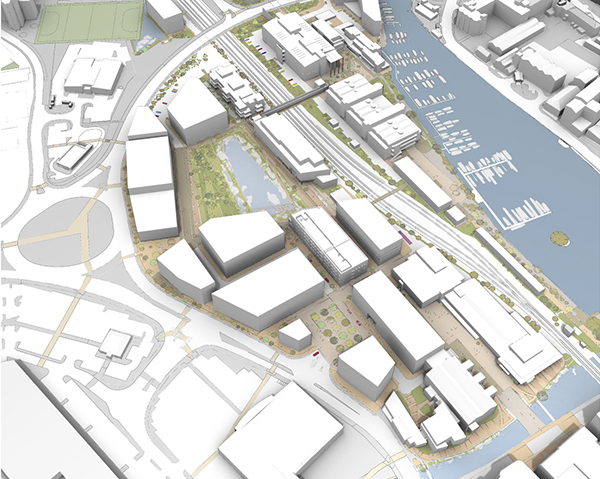 A 3D rendering of the plans, which could be complete in the next 10 years
Professor Ieuan Owen, Deputy Vice Chancellor at the University of Lincoln, said: "The university has undergone extraordinary growth over the last decade, both in our facilities and in our standing among UK institutions of higher education.
"We're now recognised as one of the most vibrant and innovative universities in the country, and this masterplan document is an important component in our strategy to continue this upward trajectory."
In total, the university will need 100,000 square metres of floor space, which has been found in various places across the campus.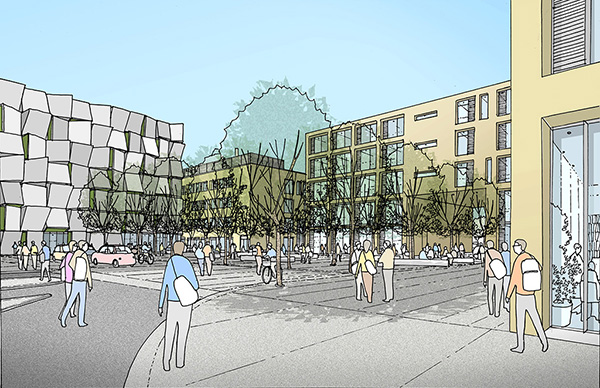 John Plumridge, the University's Director of Estates, said: "With new academic buildings, we can continue to advance our teaching and research, and additional office space will enable us to house spin-out businesses and enhance our collaboration with existing companies.
"New accommodation, shops, cafes and restaurants would all add to the great experience we already offer our students.
"They would also complement the mix of amenities which residents and tourists can choose from in the Brayford Pool area."
The document was developed by architects and urban planners, Allies & Morrison, who also masterplanned the work being undertaken by the Brayford Trust.
The university is keen to stress that cathedral views will be maintained, wildlife will be protected and they are designing in a way to stop traffic being affected by changes.