May 15, 2013 10.21 am
This story is over 103 months old
Lincoln residents host Doctor Who Festival
Half-century celebration: To celebrate 50 years of Doctor Who, a group of Lincolnites will be hosting a special festival.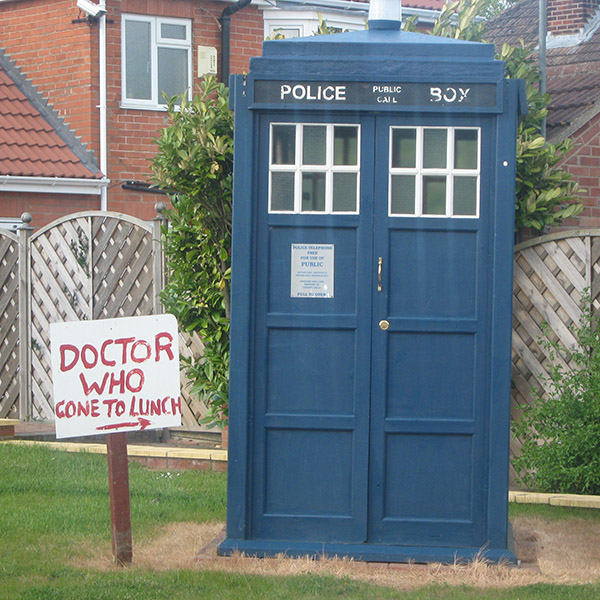 To celebrate 50 years of Doctor Who, a group of Lincoln residents are putting on a festival to celebrate the science fiction show.
The festival, which will be held on August 31 at The Ritz Cinema, will celebrate the anniversary of the popular show that follows the adventures of an alien time lord and iconic blue police box.
Co-organiser Steve Healey said: "We have a few guests coming, like Colin Baker and head writer of the show, Phil Ford. Were going to show a few episodes on the big screen."
For children, people will dress up as classic Doctor Who monsters, and create a horror fun house in the upper areas of the Ritz.
"We're going to use the upper rooms to get people to dress up as monsters and scare people," added Healey "So far we have a couple of Daleks, Davros (the leader of the Daleks), a Cyberman and many more."
Lincoln has a few small connections with the show, ranging from the well-known Dalek in Waterstones bookshops and a house near the Arboretum, to actually featuring in a few old episodes.
Healey has previously been involved in producing a special feature about Doctor Who.
"We're doing a five-minute film about a little girl whose wishes always come true. Bits of it will be filmed with the a Lincoln resident's Tardis shed.
"It's going to be set around the current Doctor Who series, but his mind has been transferred to another body."
Find out more about the event in our Events Section