March 9, 2015 3.22 pm
This story is over 85 months old
Petition launched to push forward Lincoln Eastern Bypass
Bring forward Lincoln Bypass: A group in favour of the Lincoln Eastern Bypass has created a petition calling for it to be brought forward without further delays.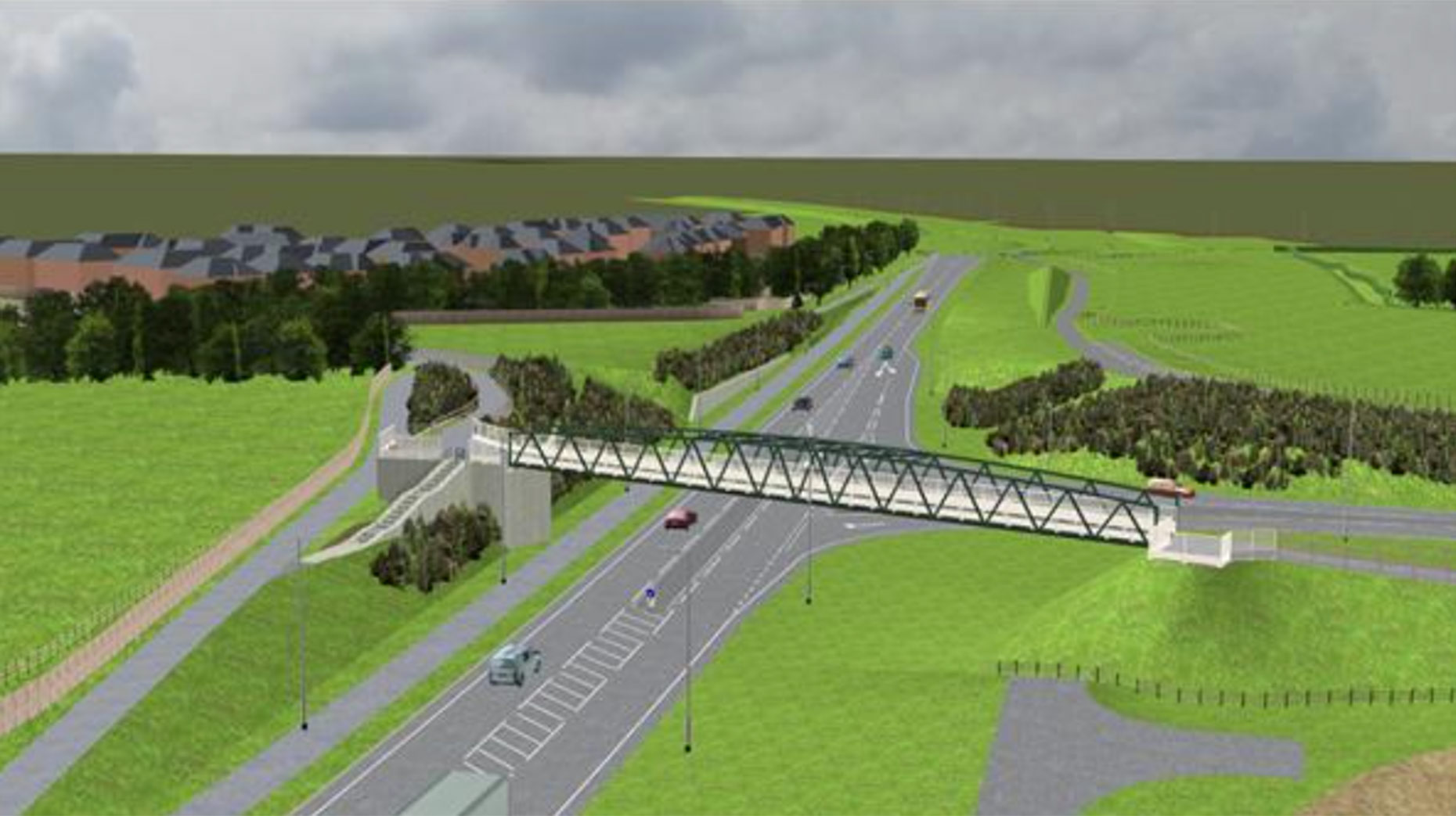 A petition has been launched calling for the proposed Lincoln Eastern Bypass to move ahead without further delay, after the Department for Transport confirmed a second public inquiry.
The petition, which has been drafted by the Lincoln Bypass Action Group (LBAG) who live in the Hawthorn Road/Carlton Estate area of the city, is addressed for the attention of the Secretary of State for Transport.
It is worded: "Please approve, without any further delays, plans for the Lincoln Eastern Bypass and provide our city with this much needed relief road."
Planning permission for the £100 million scheme was granted in June 2013.
In July, the DfT rejected Lincolnshire County Council's plans following a public inquiry because of safety concerns relating to a small junction connecting Hawthorn Road to a footbridge spanning the bypass.
As a result, the cycle and foot bridge has now been re-located, and the new design has been approved following consultation with the affected parish councils.
Now, a second inquiry will be held to decide whether to grant legal orders needed for the scheme.
The inquiry will take place at The Doubletree by Hilton hotel on Lincoln Brayford on August 11.
Throughout the planning process, residents have campaigned against the planned closure of Hawthorn Road.
The new action group will present the petition for the scheme at the public inquiry in August. They will also outline concerns that ring-fenced funding will be lost if the project is delays any further.
LBAG spokesperson Imogen Lemon said: "Local economic, infrastructure and housing plans are dependent upon this road being built and any further delays in its construction will hold back the development of our city.
"Presently our working days are lengthened as we sit in endless queues. Many residential roads are being used as rat-runs as drivers avoid the queues on the arterial routes. Any further delays in this Bypass will see this rat-running persist with all its safety risks to pedestrians and cyclists."