April 10, 2015 11.55 am
This story is over 80 months old
Lincoln City FC renews appeal for Dambusters crowdfunder
Campaign update: Lincoln City FC has called on supporters and local residents to continue to back their Dambusters project.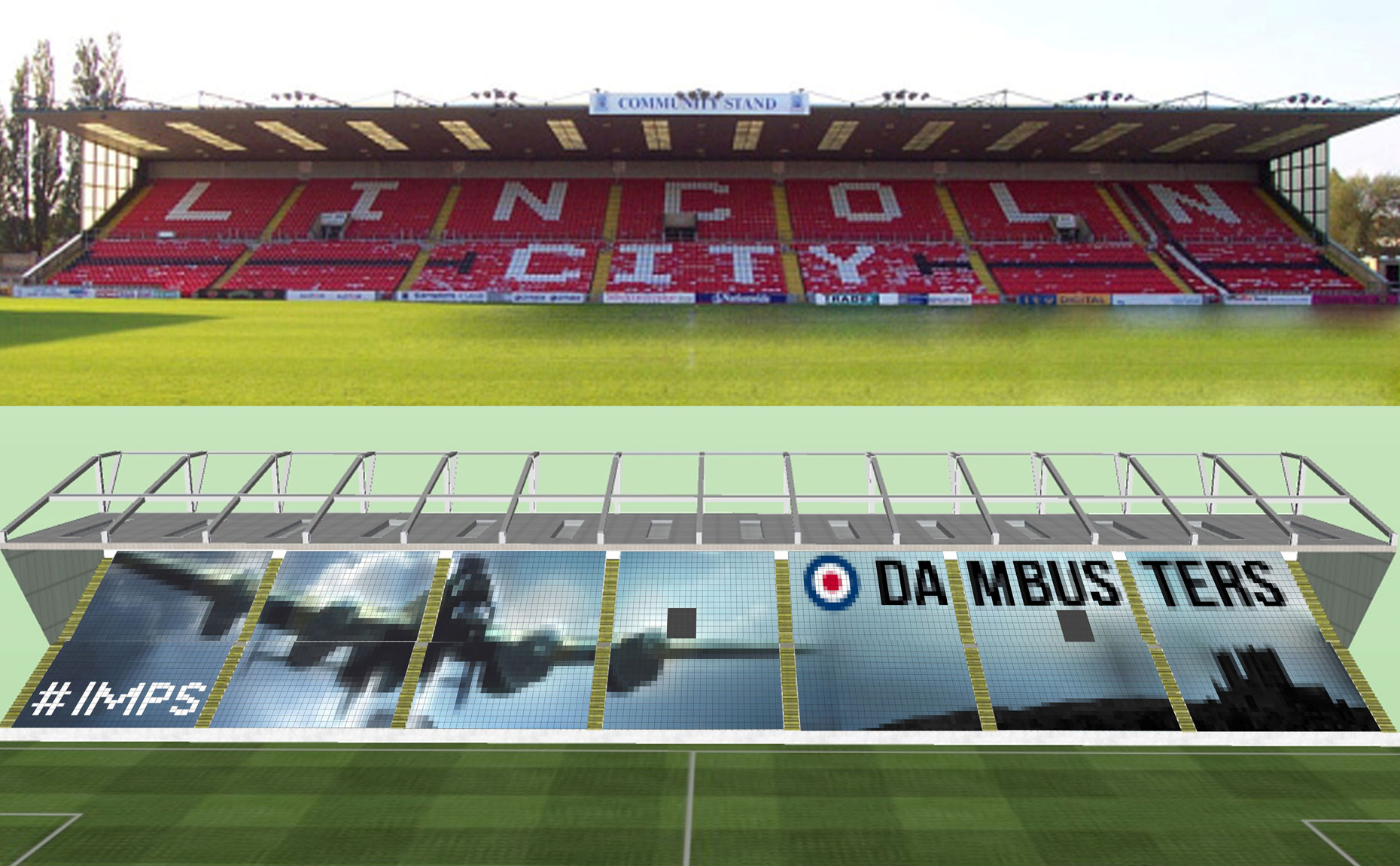 Lincoln City FC has issued a plea to supporters and residents to back their unique Dambusters crowdfunding project, as fears that the club could fall short of the amount it needs grow.
Club officials said the initiative to raise £150,000 for a giant Dambusters mosaic at Sincil Bank had launched strongly, with the early pace of pledges made very good.
But despite the support of former England manager Graham Taylor, the growth in the fund has slowed.
"We got off to a really positive start and everyone at the club was very excited about the prospect of being able to immortalise the Dambusters," said acting managing director Kevin Cooke.
"But the pace has slowed and the clock is ticking. If we don't hit the £150,000 target then we won't get a single penny and the mosaic will be shelved."
The mosaic will cost £100,000 and the remaining funds would be used to help pay off the club's £380,000 debt which has been called in by the Co-operative Bank.
So far the scheme has raised £46,000 – a total it has reached in under 30 days. In the first week alone, over £30,000 had been pledged.
But with around four weeks left to hit the £150,000 target it will need twice as many pledges daily in the remaining time.
If the target is missed, all the money will be returned and the club will receive nothing.
Mr Cooke added: "There's still time to turn things round. We've managed to get nearly £50,000 from less than 300 people. That means there are still hundreds of season ticket holders that haven't pledged yet, not to mention all the many hundreds of residents and members of the forces who have indicated their support for the concept.
"We just need everyone to make the effort to pledge. It would be a really good opportunity missed if we fall short. I would urge everyone to please give as much as you can."
Supporters of the project can pledge from £5 to over £1,000 at the crowdfunding page.