April 30, 2015 3.58 pm
This story is over 84 months old
Red Arrows begin 2015 season following display approval
Display approval: The Red Arrows' display season is officially getting underway, with the team being awarded its Public Display Authority.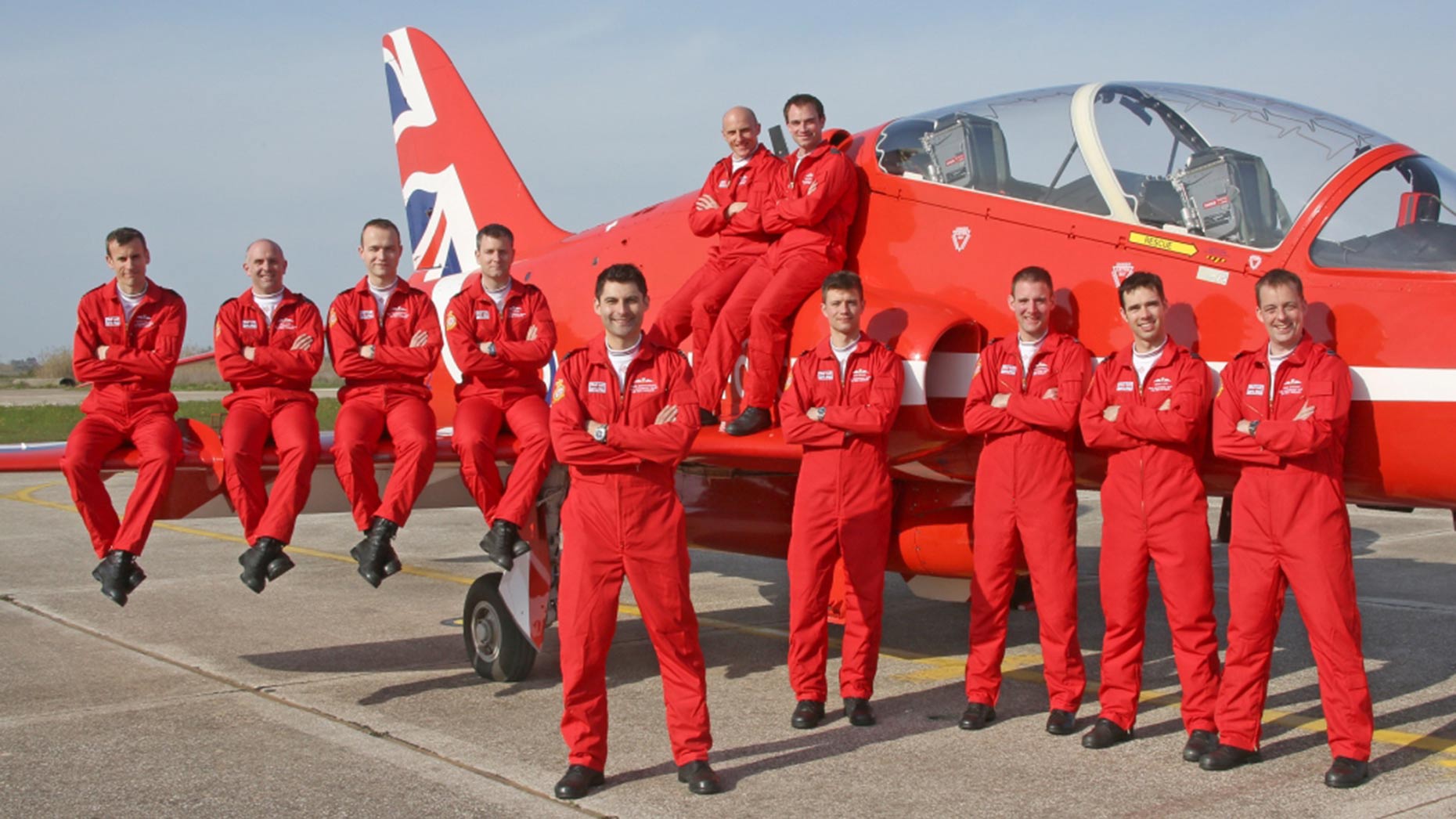 After months of training, the Red Arrows' 2015 display season is officially getting underway, with the team having been formally awarded its Public Display Authority (PDA) on April 30.
The award marks the start of the 51st season for the team, who will perform in more than 80 displays this summer.
The new season will be the first as Team Leader for Squadron Leader David Montenegro.
The 38-year-old, who was previously in the Squadron as a team pilot between 2009 and 2011, has returned to the team as Red 1.
He said: "The award of Public Display Authority is the culmination of seven months of tireless training by the team pilots, precision engineering by our technicians and constant effort by all members of the Squadron.
"On behalf of all of the team, we are hugely looking forward to performing the 2015 display and meeting members of the UK public throughout the next five months."
Following the approval, the pilots were allowed to change into their famous red flying suits, worn during the season.
Flight Lieutenants Mike Bowden, Emmet Cox and Tom Bould will be wearing the suits for the first time, having joined the team this year.
Training for the new season began in October, at the home base of RAF Scampton.
The final part of training took place at the Hellenic Air Force Base (HAF) in Tanagra, Greece, where the Red Arrows have been taking advantage of the area's fine weather conditions to perfect its 21-minute show.
The Royal Air Force's Deputy Commander Operations, Air Marshal Greg Bagwell, and Air Officer Commanding 22 Training Group, Air Vice-Marshal Andrew Turner, observed all aspects of the team, on the ground and in the air, including five separate displays.
This is to ensure the team satisfies the highest safety standards and is performing a display that is a credit to both the Service and UK.
The Red Arrows will return to their home base next week and the 2015 team's first UK appearance is a flypast over central London on Sunday, May 10, as part of events to mark the 70th anniversary of Victory in Europe (VE) Day.
Later in the month, the team will perform its first public display of the season, at Llandudno on May 23 – involving close formation flying and dynamic loops and rolls.
Crowds will be able to see the new Union flag-inspired design on its jets at the displays.
A number of new moves are also being planned which Sqn Ldr Montenegro said he believes will prove popular with those watching.
The former Tornado pilot said: "New for this year is the Whirlwind, where all nine jets are seen rolling, before going into the Blackbird loop.
"Also, watch out for the revival of the Mirror Roll – which has not been flown by the team for five years. It involves Red 6 flying an inverted barrel roll at minus-2.5G with Reds 7, 8 and 9 in formation."