May 17, 2016 12.35 pm
This story is over 90 months old
Ambitions revealed for hourly Lincoln to Birmingham rail service from 2018
Initial plans for an hourly Lincoln to Birmingham rail service introduced from 2018 have been released. A rail study by the Greater Lincolnshire Local Enterprise Partnership will be presented to councillors on Lincolnshire County Council's Economic Scrutiny Committee on May 24. Included in the potential service improvements linked to the new East Midlands Rail Franchise…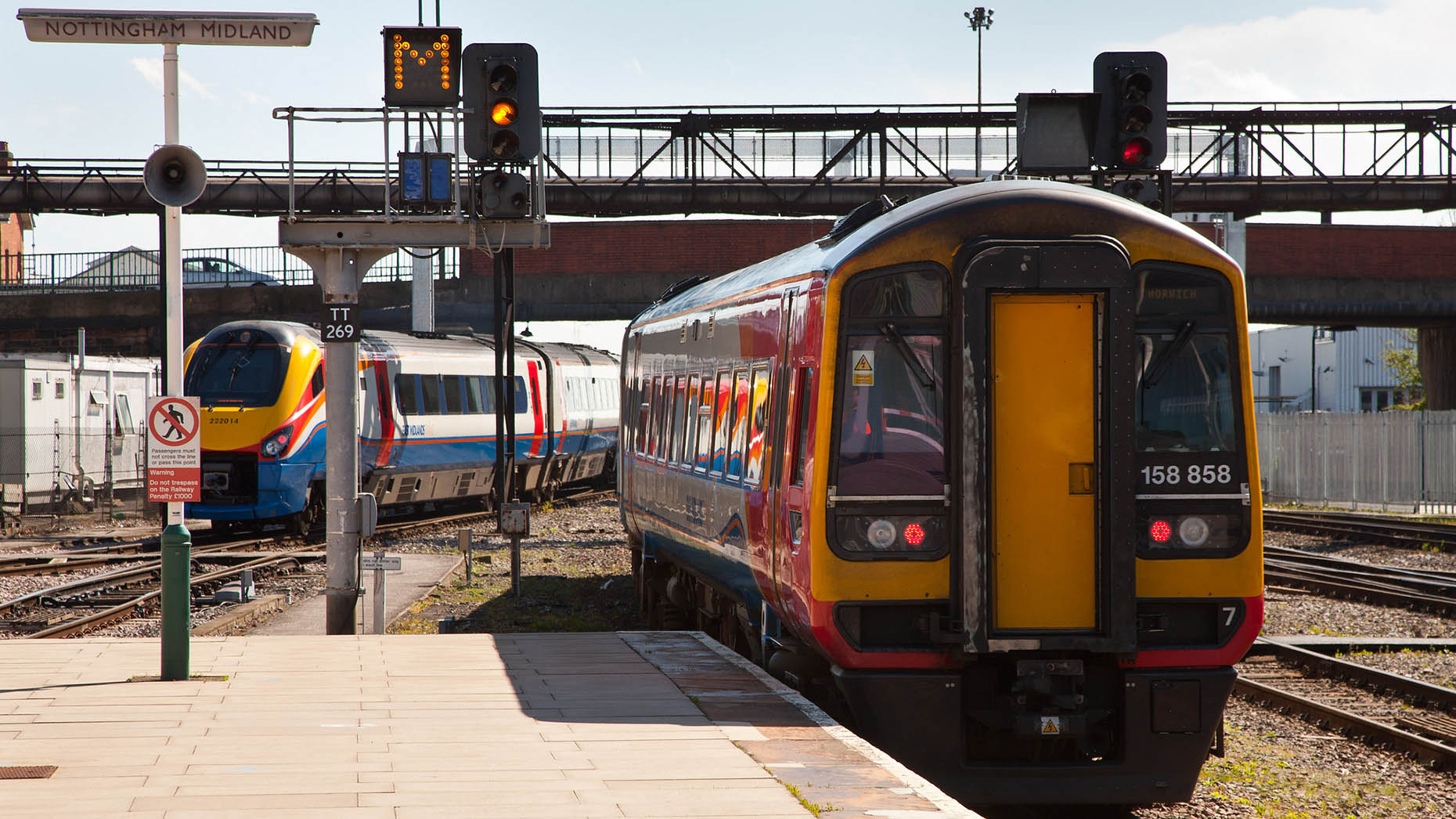 Initial plans for an hourly Lincoln to Birmingham rail service introduced from 2018 have been released.
A rail study by the Greater Lincolnshire Local Enterprise Partnership will be presented to councillors on Lincolnshire County Council's Economic Scrutiny Committee on May 24.
Included in the potential service improvements linked to the new East Midlands Rail Franchise due to start in March 2018, is a direct service between Lincoln and Birmingham.
This would be operated either by East Midlands Trains or Cross Country, and would take one hour 54 minutes, around 20 minutes quicker than at present.
All the plans would be subject to a business case, and the direct service would be created by amalgamating the Lincoln – Nottingham and Nottingham – Birmingham service or by introducing a completely new service.
The report also focuses on the importance of agreed rail projects in the county, such as the direct trains to London from 2019, service improvements on the line to Nottingham, a reduction in journey times to and from Sheffield, and the replacement of Northern Rail's pacer trains.
It also discusses longer-term "transformational" schemes such as the electrification of the Nottingham to Lincoln line.
The report found that bringing existing services in the region up to a level that Network Rail would define as a 'good' standard nationally could bring about a £34m increase in GDP per year.
Improving them to the standard of the best equivalent services in the UK could be worth anywhere between £84m and £167m in extra GDP per year.
The LEP rail study said: "The Lincoln – Nottingham route is the city of Lincoln's strategic connection to the East and West Midlands, however the service on the route has been neglected for a long time with a considerable reduction in direct services by historic standards.
"At present all services operate through to Leicester, however there are no direct links further afield to Derby and Birmingham, both of which are important regional centres.
"Such services existed until as recently as 2003, but have over time been removed, not helped by changes to franchise geography which has isolated Birmingham from Lincoln."
Councillors will be asked to comment on any issues of concern before a subsequent detailed update on rail issues is given to the Highways and Transport Scrutiny Committee in June.