June 27, 2016 4.34 pm
This story is over 89 months old
Last chance to buy raffle tickets for bigger, faster Lincoln Flume
Lincoln residents have until Sunday, July 3 to purchase Lincoln Flume lottery tickets, which will offer hundreds the chance to hurtle down Steep Hill on a lilo. The event will take place on Sunday, July 17 and has been organised by Lincoln Colonia Rotary in aid of local charities: Linkage and L.I.V.E.S. Some 800 raffle…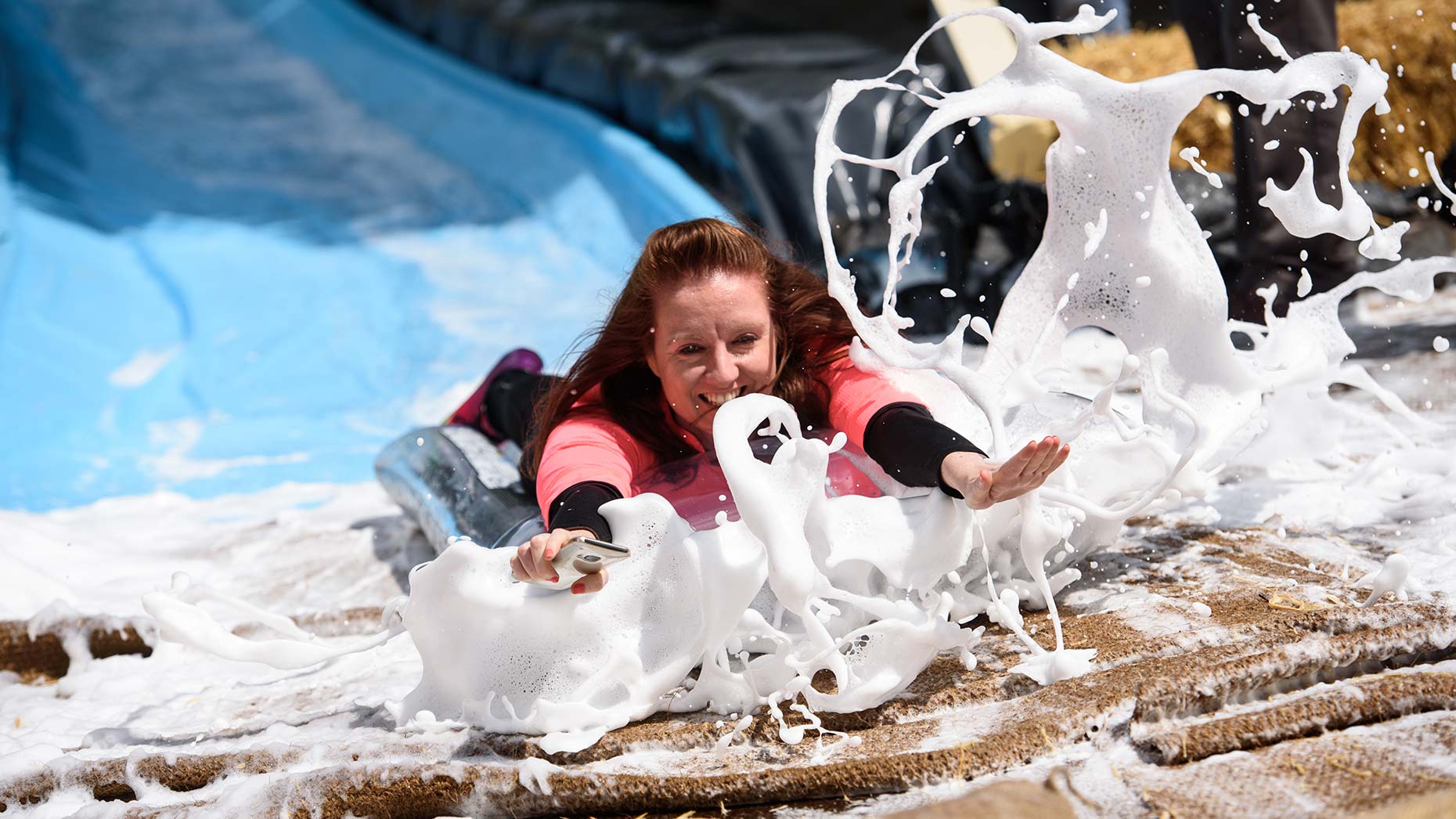 Lincoln residents have until Sunday, July 3 to purchase Lincoln Flume lottery tickets, which will offer hundreds the chance to hurtle down Steep Hill on a lilo.
The event will take place on Sunday, July 17 and has been organised by Lincoln Colonia Rotary in aid of local charities: Linkage and L.I.V.E.S.
Some 800 raffle ticket winners will get to ride the flume down the hill, which has a one in seven (14%) gradient at its steepest point.
Tickets cost £3 and there is still a chance to win.
Promised to be even bigger and faster than last year, the slide is expected to reach speeds of up to 18 miles per hour.
David Brook, Events Director for the Lincoln Flume said: "We've had a complete redesign of the slide and of the stopping area, making it faster than last year.
"We believe we can get 800-850 people down this year which is twice as many as last year.
"So far we have sold just under 1,000 tickets. Last year we sold 1,850 tickets so we would love for another 1,000.
"The two charities are Linkage – involving the Boultham Park project for young people with learning difficulties and L.I.V.E.S, who support us and who provide us with first aid at our events.
"We are ready to go so it's just numbers we need to make it worth while. We are there to raise money for the charities, not just have fun."