September 9, 2016 2.05 pm
This story is over 67 months old
Decision to be made on second floating Brayford restaurant
A final decision will be made next week on plans for a second floating restaurant on Brayford Pool in Lincoln. Proposals for the £1 million restaurant, which would be constructed on stilts opposite Harvester, are expected to create 30 new jobs and take around a year to complete. The two-storey restaurant was previously designed to…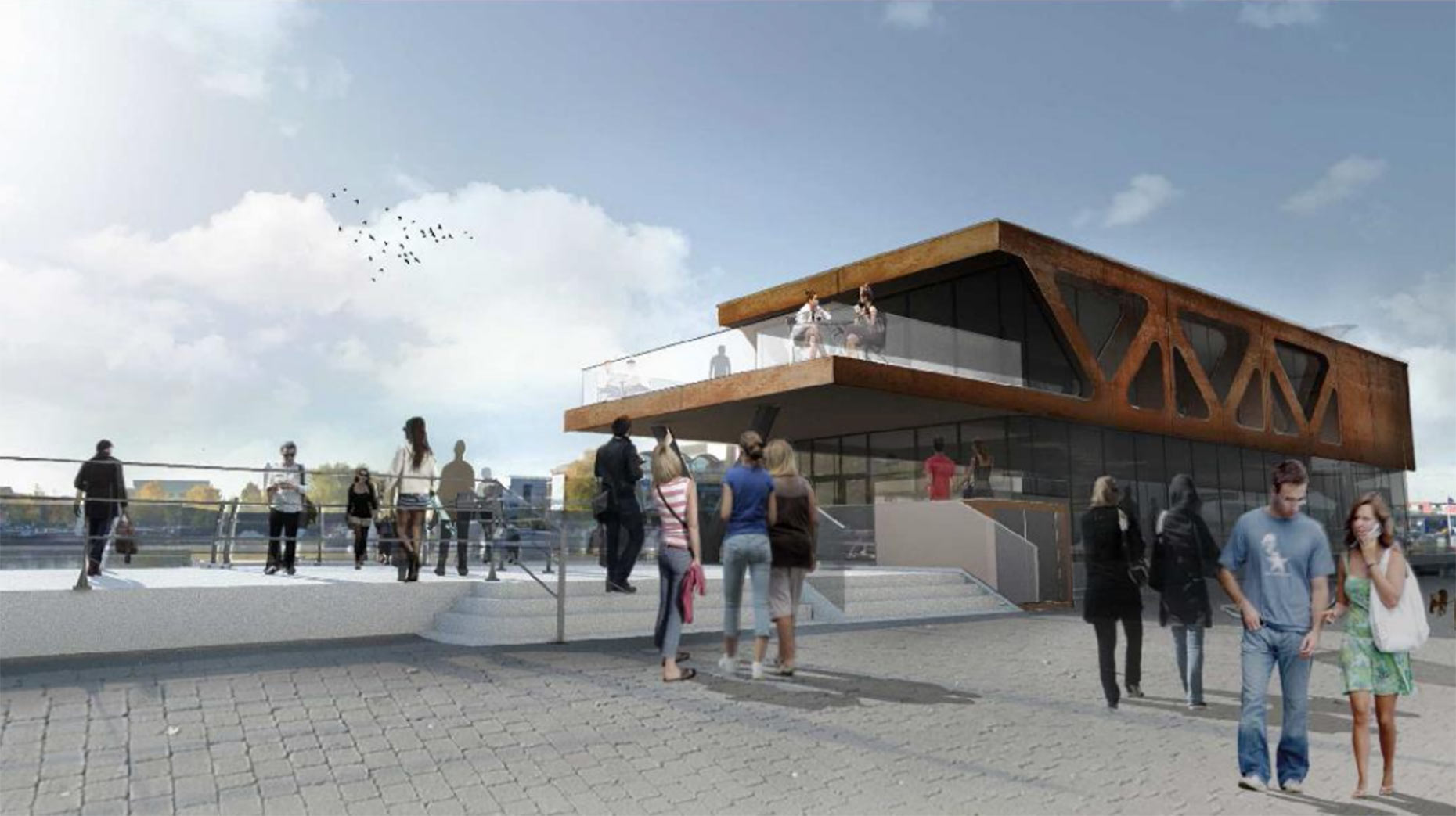 A final decision will be made next week on plans for a second floating restaurant on Brayford Pool in Lincoln.
Proposals for the £1 million restaurant, which would be constructed on stilts opposite Harvester, are expected to create 30 new jobs and take around a year to complete.
The two-storey restaurant was previously designed to replace the small viewing platform on the promenade after it was deemed unsafe and in need of replacement.
Updated designs now propose that the restaurant is built next to the platform, which will be refurbished.
It would be similar in appearance to the current Wagamama restaurant, which opened in 2012.
Plans have been submitted by David Rossington on behalf of Investors in Lincoln, the regeneration group which works with the Brayford Trust to look after the marina.
The lease of the building would provide the Brayford Trust with a secure income, which it plans to use to restore and maintain the pool.
However project partners still await news on whether they have been successful in their bid for European Regional Development Funding – which would provide around £600,000 towards the scheme. 
Designs have been produced by Lincoln-based Stem Architects with the building predominantly glazed with Corten steel features, inspired by the industrial history of the pool.
Once completed, the building will be leased to a well-known restaurant chain, which has yet to be decided.
"For the good of the Brayford"
Objections to the proposals were previously tabled by residents, many of whom citing concerns about the loss of views across the Brayford.
In response to a complaint from Harvester, the city council noted "it is not in the role of the planning system to protect views".
A small protest was also organised last year against the proposals, which saw a flotilla of boats on the Brayford.
David Rossington, Chief Executive of Investors in Lincoln, said: "The project is for the public good to help protect the Brayford for future generations.
"I believe that the proposed development should be welcomed and supported; it is quite clearly the right development in the right place at the right time.
"I must stress that there would be no private gain from this development, should it go ahead.
"We have addressed many of the objections received with a redesign of the building, and the main objective is about preserving the Brayford – a job which has been done for 2,000 years."
Discussions on the new designs have been ongoing with City of Lincoln Council's planning department for some time, and a date has now been set for the project to go before the committee on Wednesday, September 14.
Plans are recommended for approval.