November 30, 2016 3.45 pm
This story is over 84 months old
RAF Waddington aircraft engineer becomes first amputee since Douglas Bader to fly spitfire
An RAF Waddington aircraft engineer has become the first amputee in over 50 years to fly solo in an original Supermarine Spitfire. Sergeant Alan Robinson is the first amputee pilot to have flown the Spitfire since World War Two aces Douglas Bader and Colin "Hoppy" Hodgkinson. Alan was one of two successful candidates in The Spitfire Scholarship and the…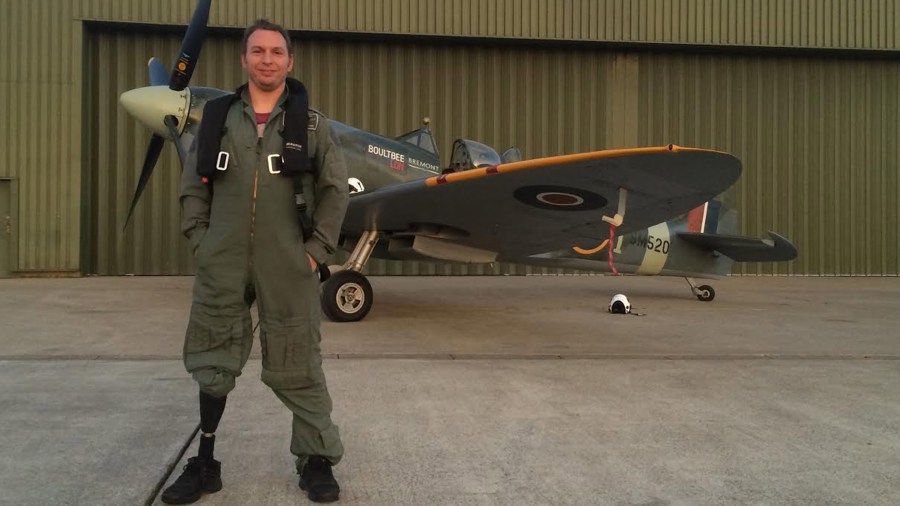 An RAF Waddington aircraft engineer has become the first amputee in over 50 years to fly solo in an original Supermarine Spitfire.
Sergeant Alan Robinson is the first amputee pilot to have flown the Spitfire since World War Two aces Douglas Bader and Colin "Hoppy" Hodgkinson.
Alan was one of two successful candidates in The Spitfire Scholarship and the first to complete this goal.
---