Lincoln High Street businesses enjoying boom from temporary bus station
Shops on Lincoln High Street say they are experiencing a boom thanks to the temporary relocation of the city's bus station. They were less certain however whether the pedestrianisation of the area has led to more shoppers. Allison Moore, the Deputy Manager of Oxfam, based on the newly-pedestrainised High Street, said: "The High Street's been very busy…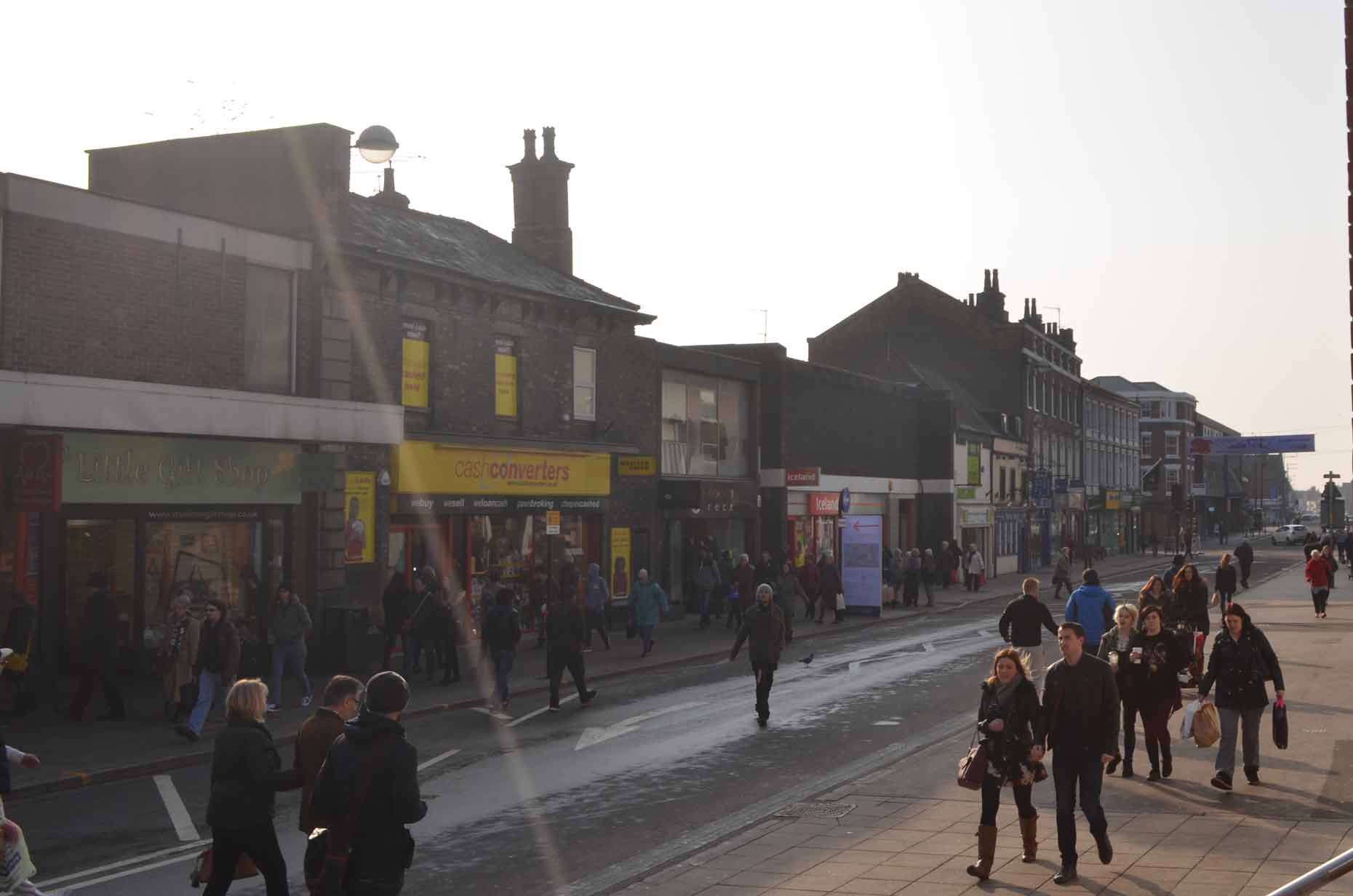 Shops on Lincoln High Street say they are experiencing a boom thanks to the temporary relocation of the city's bus station.
They were less certain however whether the pedestrianisation of the area has led to more shoppers.
Allison Moore, the Deputy Manager of Oxfam, based on the newly-pedestrainised High Street, said: "The High Street's been very busy lately, we're seeing lot of footfall from people coming to and from the bus station."
Emma Rhodes, the Deputy Manager of St. Barnabas also agreed that the High Street seemed busier. "We've definitely seen more people walking past and coming in the shop, but that's down to the bus station.
"Usually we can't hear anything but the car and bus engines outside. It's been nice to hear the pedestrians for a change."
However, Yvonne Speed who works at Ramsdens said: "There's been a lot of disruption since the street was pedestrianised and it's still not got back up to those levels."
The bus station has been located in Tentercroft Street car park, next to the High Street since August 2016.
The new bus station is scheduled to open in its original location in December, along with a new car park.
Proposals to pave the High Street and add more seating areas were unveiled today. The response was generally positive to them.
Emma said: "We'd like to see benches and nicer shopping and cafes. I can't wait until it's complete."
Allison added: "The High Street will be really attractive when it's finished, it should fit in with the more traditional feel of the rest of the city. It'd be nice to see more market stalls where the road is now."