Video: Lincoln Bomber Command centre rising to the skies, but £2m still needed to finish the project
The multi-million-pound Bomber Command visitor centre on Canwick Hill in Lincoln is beginning to take shape, but the team have a further £2 million to raise before their official September opening. The steel frame of the £2.5 million building, part of the wider £9.5 million IBCC project, now looms over the south of the city. With…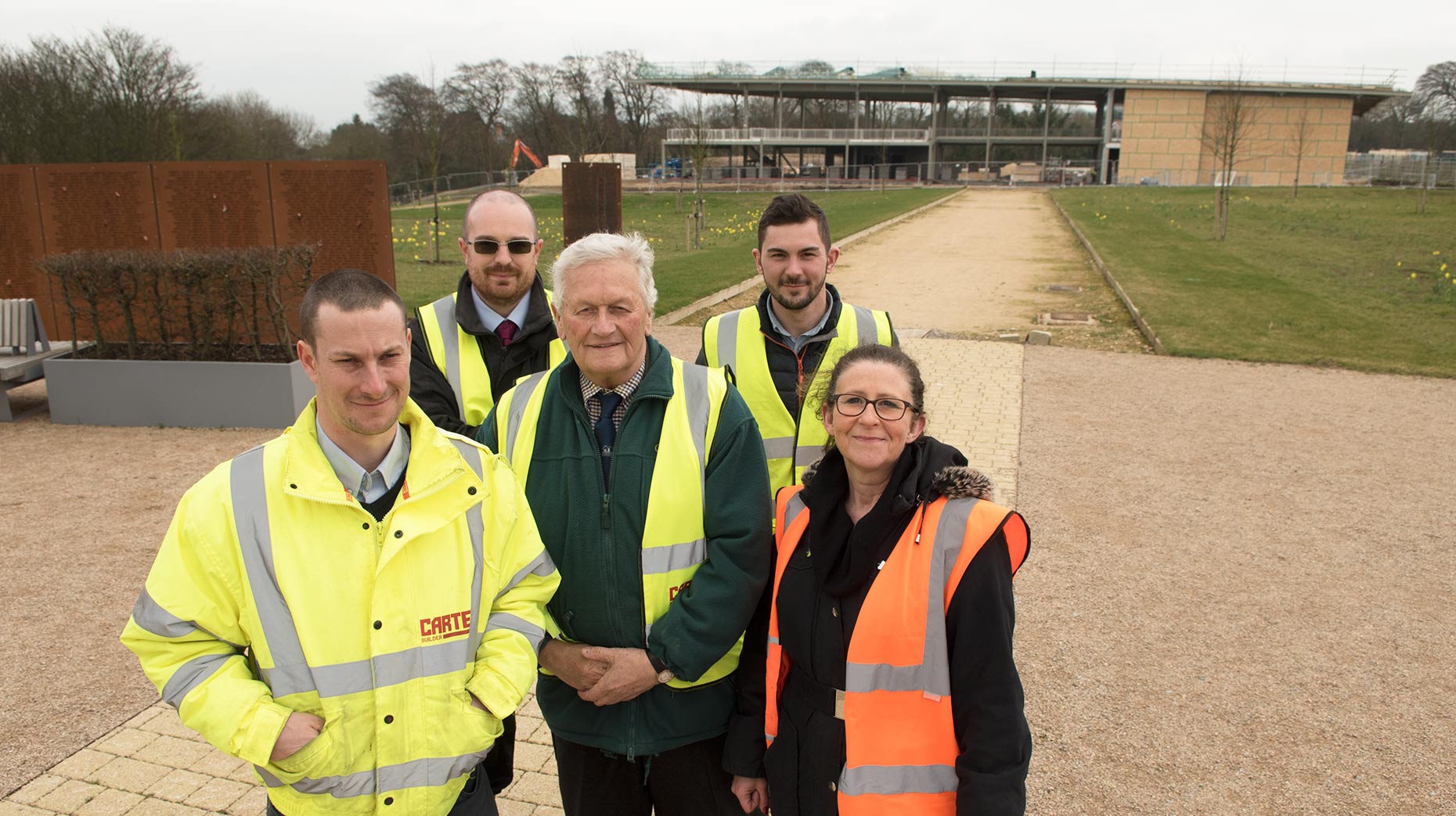 The multi-million-pound Bomber Command visitor centre on Canwick Hill in Lincoln is beginning to take shape, but the team have a further £2 million to raise before their official September opening.
The steel frame of the £2.5 million building, part of the wider £9.5 million IBCC project, now looms over the south of the city.
With roofing and landscaping also complete, the vision for the centre, which is expected to welcome thousands of tourists a year, is beginning to materialise.
The Lincolnite visited the site for a behind-the-scenes tour of the ongoing project:
The Chadwick Centre, named after Lancaster designer Roy Chadwick, will tell the story of Bomber Command through an archive of historical accounts and collections.
It will accommodate exhibition and installation spaces for both permanent and touring displays and an 'Orchestra of Voices' will create a comprehensive, international story of the Command, using audio and videographers.
Over the last three years, the IBCC team has also conducted interviews with veterans, air and ground crew, and support staff from around the world, all of which will contribute to the interactive archive at the centre.
There will also be a purpose-built education centre, where schools will be able to discover a creative online teaching resource.
Archive teams have already put together the biggest archive of Bomber Command data in the world, consisting of over 2,500,000 pieces of information.
Work began on the exhibition and education building on October 3, 2016, almost a year to the day since 312 veteran Bomber Boys and 2,600 guests were welcomed to the unveiling of the IBCC Memorial Spire.
In the last year, staff have welcomed over 9,000 people onto the site for private tours.
A push for funding
The IBCC team say they are pressing ahead with the September finish date and are encouraging more local people and businesses to do their bit.
International Bomber Command Centre director Nicky Barr also added that Bomber Command crews deserved more government funding in recognition of a subject she felt was 'stigmatised'.
She said: "The reality is the boys of Bomber Command have had £26 per man killed awarded to them in government funding. Other memorials have had much more.
"This is about making sure these guys don't go to their graves thinking they were forgotten."
To make a donation to the IBCC and find out more, visit the website here.