November 23, 2017 11.19 am
This story is over 72 months old
Plans to scrap Steep Hill shuttle service in favour of Lincoln Park & Ride extension
Lincoln Walk & Ride service to be axed.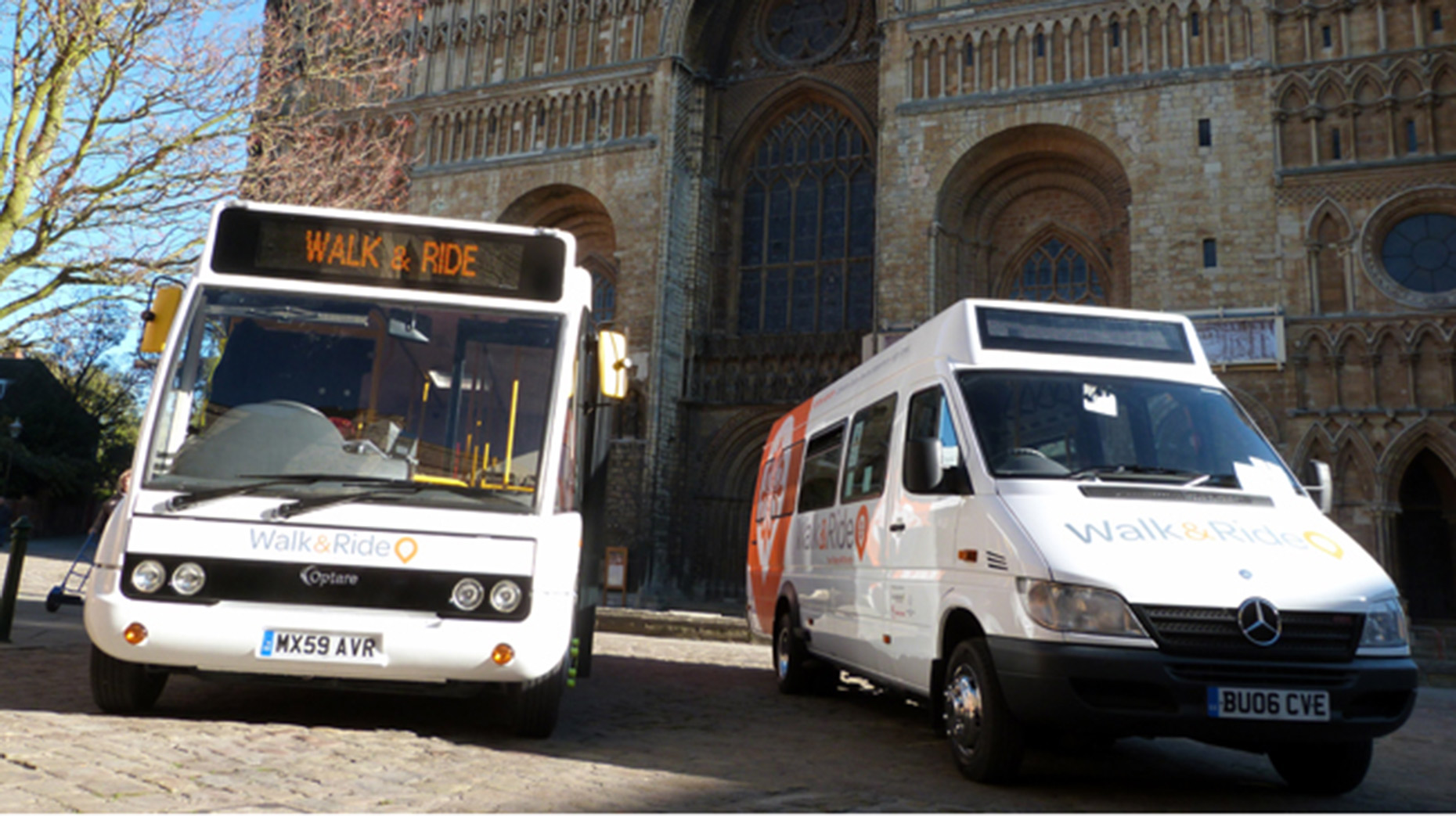 The Steep Hill shuttle service is in line to be axed in favour of an extension to Lincoln's first Park & Ride.
Funding from Lincoln Business Improvement Group (BIG) and Lincolnshire County Council will be pulled from the Walk & Ride service in the New Year.
Instead, Lincoln BIG explained it has plans to invest funding support to an extension of the new Park and Ride service between Waitrose on Nettleham Road and the new Lincoln Transport Hub bus station.
The Lincoln Walk & Ride has been in operation since 2001, providing minibus trips up and down Steep Hill and offering hop-on and off services across 12 stops every 20 minutes.
PCCoaches of Lincoln, which runs the service, told The Lincolnite it is essential transport for 60,000 passengers a year, but that it would be cancelled once £20,000 of combined financial support from Lincoln BIG and the council is withdrawn in January 2018.
Peter Smith, Managing Director of PCCoaches of Lincoln said: "Obviously bus companies have to look at the commercial viability of bus services, especially with the financial climate we are in, but good bus services are vital and it is a matter of community need and we cannot simply isolate some residents.
"I think that elderly and vulnerable members of our community will be severely affected when the service is cancelled.
"Whilst there are a number of other mainstream services in the city that operate in the vicinity of the cathedral, they do not go that extra mile to offer exactly what the local residents want.
"Much to our disappointment for its regular passengers, PCCoaches of Lincoln have to look at different options but without any support the service could have to cease early next year.
"Although it remains well used it does not generate sufficient income so to operate on a commercial basis."
Peter Smith added that he is appealing to local businesses who wished to discuss sponsorship opportunities in a mission to save the service.
The company said no jobs would be lost on closure of the service.
Park & Ride extension
The Lincoln BIG Park & Ride was launched in February 2017 from Waitrose to three stops in the city.
It is run by Stagecoach.
Matt Corrigan, Chief Executive of Lincoln BIG, said: "We have worked with PCCoaches to sponsor the Walk & Ride service for a number of years and have invested over £50,000 to keep it operating, but we have reviewed our investment in light of the opening of the new transport hub in January and our successful Park & Ride service which started earlier in the year.
"We have concluded that our funding is going to be better spent by investing in extending the Park & Ride route though the city centre so that it also provides an uphill downhill link.
"We are looking at combining this with other existing services to create a new "hop on hop off" city centre travel zone."
He added that the new service would be more frequent at every 15 minutes, and services between the cathedral and bus station would be every five to seven minutes.
All day hop-on hop-off fares would be priced at £2.50 (£1.50 single).
New stops would also be added including Newport Arch, The Cathedral and Silver Street.
Councillor Richard Davies, executive member for highways and transport at Lincolnshire County Council, said: "We have been contributing £10,000 annually to support Lincoln BIG's walk and ride service.
"However, Lincoln BIG have decided not to extend their contract with PC Coaches beyond next January, and will therefore no longer require that funding from us.
"We understand their plan is to extend their park and ride service, which we also support, to cover the stops. There have been no other reductions to bus subsidies in Lincolnshire."