December 19, 2017 12.00 pm
This story is over 71 months old
Lincoln Walk and Ride will stay, for now
Use it or lose it, operator says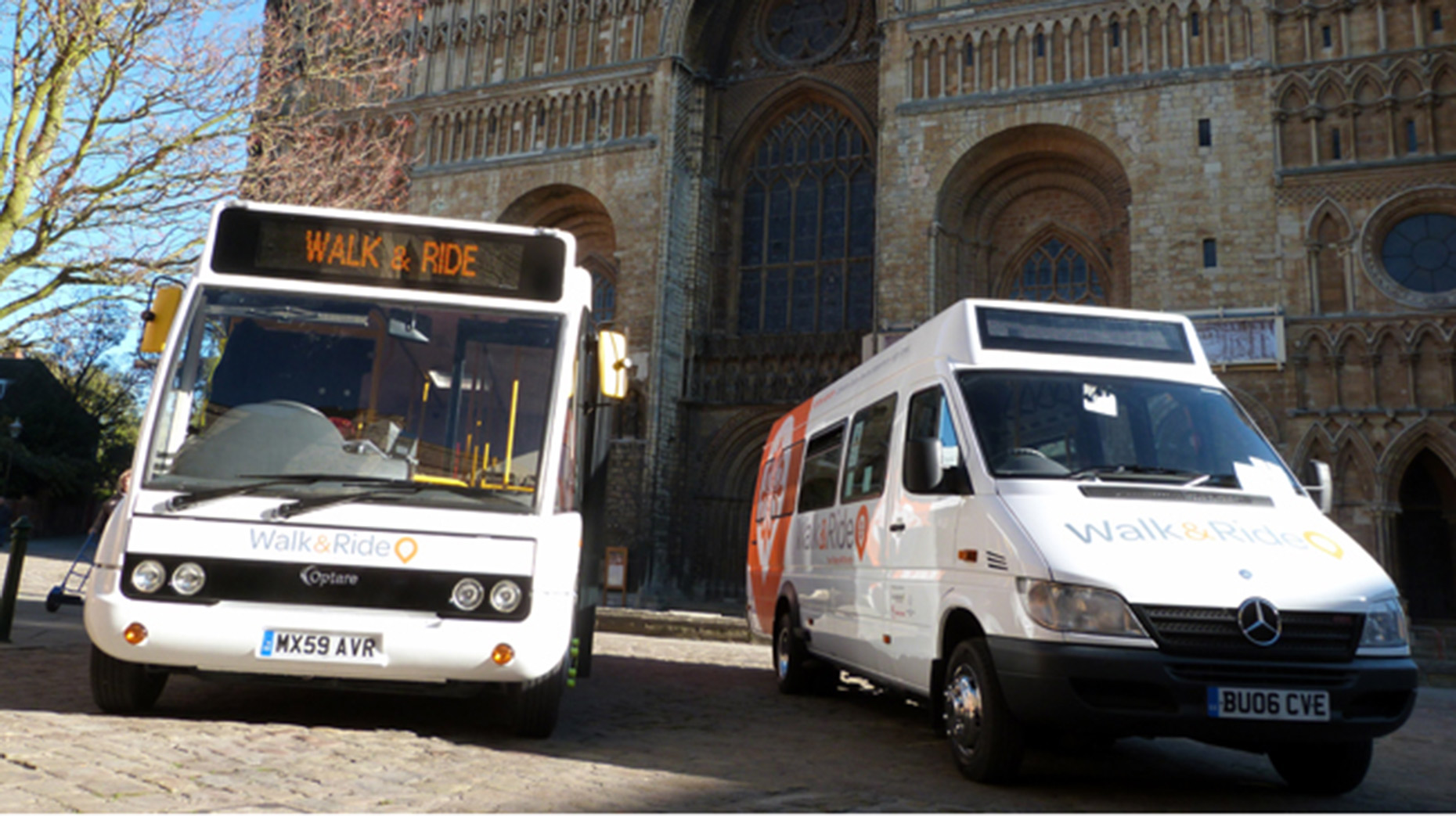 Plans to axe the Lincoln Walk and Ride Steep Hill shuttle service have been shelved, but operators said they can only commit to a 'use it or lose it' basis.
As reported perviously, £20,000 of funding was withdrawn from the service by Lincoln Business Improvement Group (BIG) and Lincolnshire County Council in favour of extending the new park and ride service from Lincoln Waitrose.
Operators PC Coaches of Lincoln told The Lincolnite last month the 60,000-users-a-year service would be cancelled in the New Year once funding is withdrawn.
Now, they've announced they will continue to run a reduced route on a commercial basis, which will be reviewed again in six months.
Additional departures will however run in the afternoon. The service will operate Monday to Saturday from 9.30am to 5.30pm.
Peter Smith, Managing Director of PC Coaches of Lincoln said: "We have not just been talking about the present but also the future and we want to incorporate it into our strategic vision for 2018 where we shall be heavily investing time and money into providing a more comprehensive network of local service across both the city and Lincolnshire.
"A new timetable for the Walk and Ride Service will be available from the beginning of next year and we shall also be displaying posters on the vehicles with all the relevant information.
"Please remember this service will be operating solely by PC Coaches and will receive no financial support from any local authority or company.
"We would like to make it clear that this is being done on a 'use it or lose it' basis and will be reviewed in six months to ensure the service is viable.
"We welcome all support from the residents of Lincoln, the surrounding area and tourists alike to ensure the continuous running of this valuable service.
"We look forward to seeing the continual growth of this service which shall remain equally prominent alongside the services provided by other operators."