March 9, 2018 1.03 pm
This story is over 68 months old
Lorry drivers after spate of crashes: We don't need more education
They blame the roads and impatient motorists.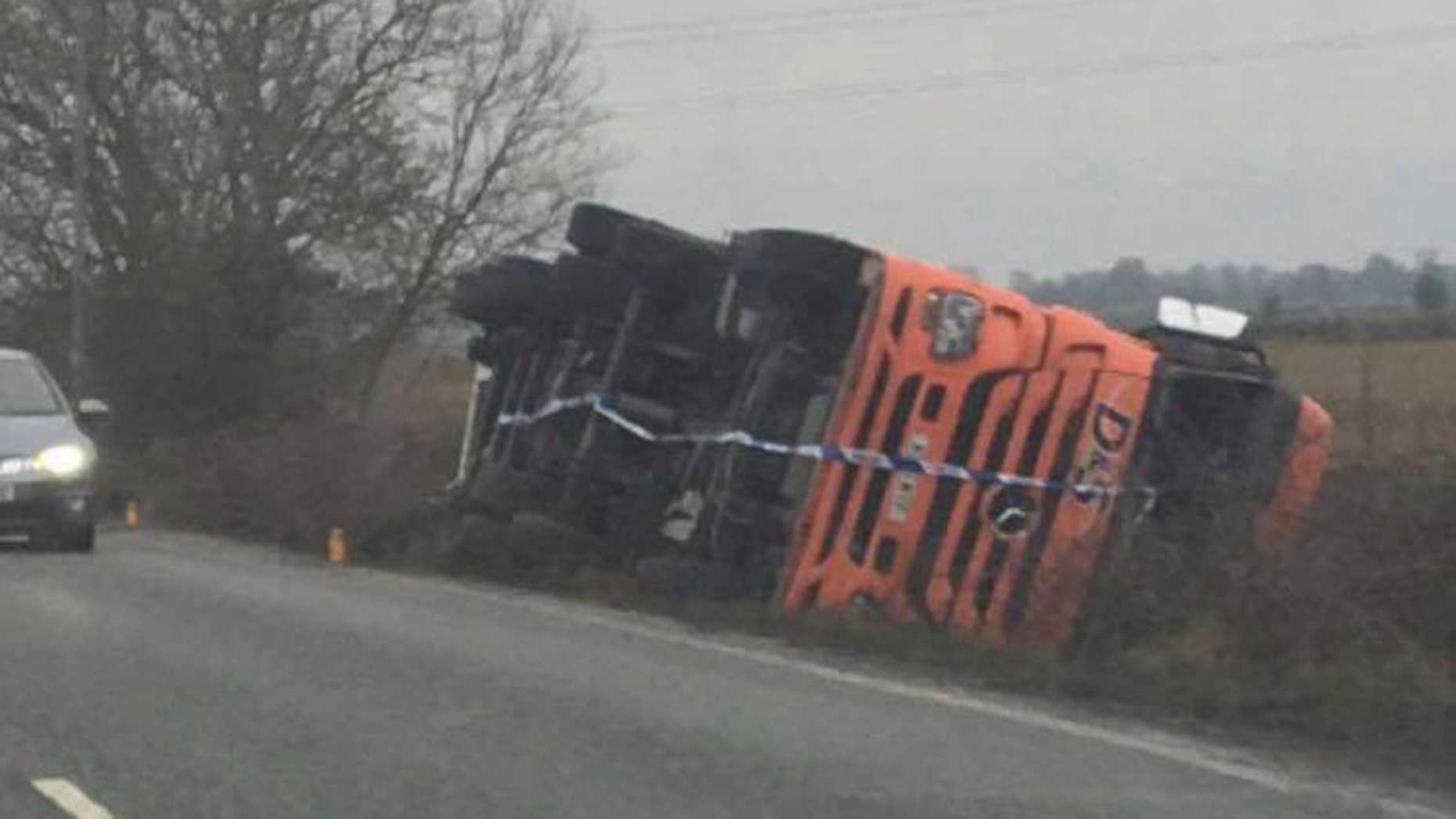 Some lorry drivers are adamant they do not need more education and that other factors are a bigger cause of the recent series of incidents involving overturned and jack-knifed lorries on Lincolnshire roads.
Three women died after a crash involving a car and a lorry on the A15 at Baston in February and, more recently, the A15 north of Caenby corner was closed for the second time in as many days due to another lorry-related crash.
John Siddle from Lincolnshire Road Safety Partnership told Lincolnshire Reporter an engineering solution would be a long-term fix, but there is also a need to educate all drivers and for them to be aware of the risks.
John Siddle said: "An engineering solution is a long-term possibility and places like the A15 would benefit from this, but it is not an overnight fix.
"We need to educate all drivers that riding the kerb and getting onto soft verges can have a catastrophic effect on a vehicle."
Dave Ness, who has been driving HGVs for over 25 years, said: "Lorries and their drivers are easy targets, we get a bum deal wherever we go, even though we provide an essential service without which the country would come to a grinding halt.
"When we are involved in an incident it always gets front page coverage, regardless of what caused it. You can't say the same about every accident that doesn't involve HGVs.
"Bottom line is, verified from my position behind the wheel, driving standards throughout the UK have dropped significantly over the years as car ownership has gone up."
Fellow HGV driver Helen Goring added: "As someone who operates HGVs, I wish it was as simple for the drivers to only have to negotiate the road in front of them and not be constantly having to worry what the car behind or coming up the side of them is doing.
"The A15 in particular is cursed by car drivers intent on getting past lorries whether it's safe to do so or not, and it's not a great road for overtaking on at the best of times."
Improving the signage in corners could be another solution according to Jon Knight.
Jon said: "Instead of trying to teach lorry drivers more, how about looking at the road and what the drivers have to put up with on a daily basis!
"Try signing the corners better and make car drivers aware that lorries are wider than a car and that a car does not need to sit next to the white line as they do, forcing the wide lorrys closer to the soft edges.
"Also if you reduce the amount [of miles] the lorry driver is meant to do per day it will reduce the pressure to go faster on unsafe roads."