Decision due on Viking House student flats
New student accommodation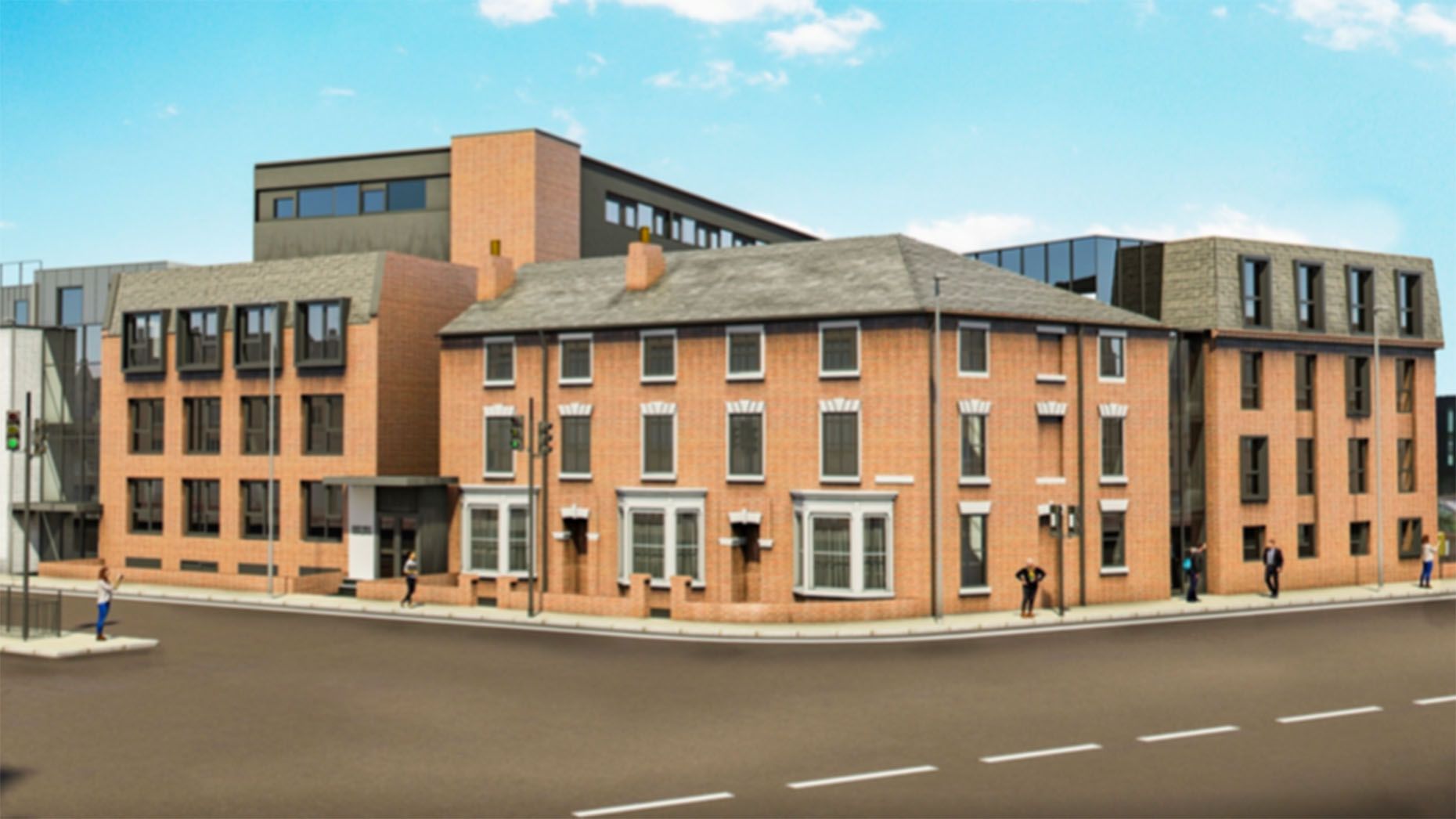 An ambitious plan to convert Lincoln's Viking House into student accommodation is set to be given the go-ahead.
City of Lincoln Council planning officers have recommended approval for the plans which would also see the demolition of the former Taste of Marrakesh restaurant on Newland.
The application will be heard by the council's planning committee on May 23.
Council officers have also recommended that the decision be handed to the authority's planning manager to give final approval for the proposals after receiving further consultations on May 24.
Viking House was initially included in the application for new luxury flats on the waterfront known as One the Brayford, which has already seen Mill House converted into private apartments.
Developers have now reconsidered pre-aproved plans as they felt student accommodation would be better suited for the refurbishment of the second building.
Over 200 student bed spaces would be created as part of Jackson & Jackson Developments proposals next to the Brayford waterfront which, if approved, would be split into two stages.
The first phase would see the conversion of the five-storey vacant Viking House building which was last used by the Department for Work and Pensions.
Viking House would be refurbished, with the design set to take inspiration from the neighbouring One the Brayford development.
A new four-storey extension would be built, connecting Viking House to Newland.
Numbers 100, 102, 104 on Newland, the former offices of CAD Associates Architects, would also be turned into student accommodation.
Phase two of the project would see the Taste of Marrakesh demolished to make way for a three and four-storey building used for student accommodation.
Further student apartments would be provided in a four-storey building south of 100, 102 and 104 Newland, which is currently a car park.
Dominik Jackson, of Jackson & Jackson Developments, said that the development would significantly improve the character and appearance of the area.
He said: "Following the recent vacation of Viking House and given the success of One The Brayford, we are looking forward to continuing to develop within this area of the city.
"We had originally planned to convert the Viking House building into an apartment scheme. However, the University of Lincoln's success with 2018 applicants and the medical school, combined with the opportunity to acquire surrounding buildings, caused us to reconsider the scheme and what is best for the site.
"As a result, we have decided to separate Viking House from One The Brayford to provide a standalone student scheme for the university, entered from Newland.
"Ninety-Eight Newland will incorporate the former CAD Architecture and the Taste of Marrakesh restaurant.
"Throughout the pre-application process we have worked closely with senior officers from the council's planning and conservation teams.
"The scheme will combine modern and old architecture with glass links and significantly improve the street scene as well as the character and appearance of the West Parade and Brayford conservation area."