May 4, 2018 7.14 am
This story is over 66 months old
Labour win most seats in North East Lincolnshire elections
No overall control of the council.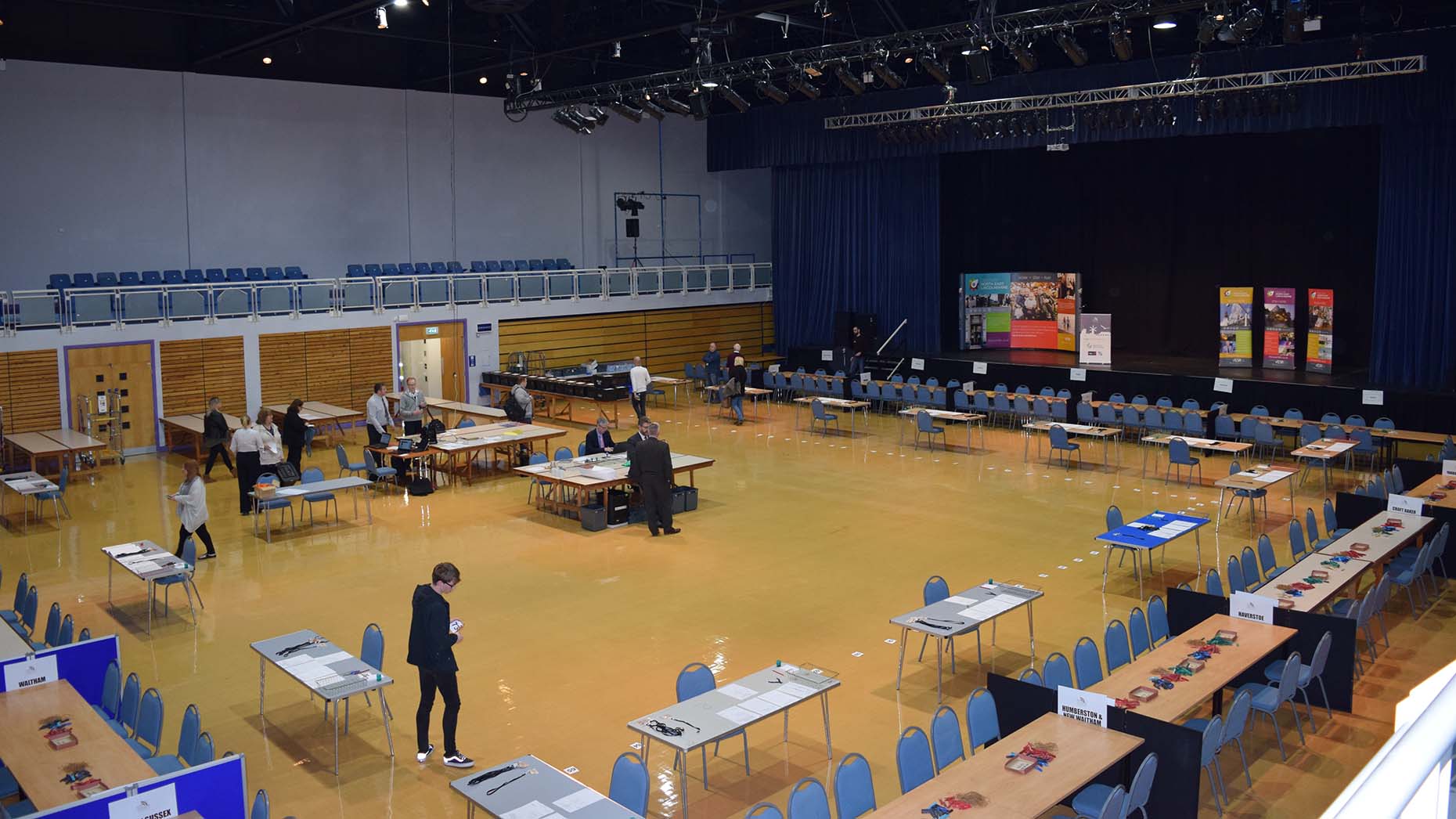 No party commanded overall control of North East Lincolnshire Council after the local elections, but Labour retain the most seats.
It comes after the balance of power rested on Immingham ward where four recounts were carried out before a result was announced.
Following the death of Councillor Mike Burton, two seats were up for election on May 3 in the ward.
The make-up of the council is now Labour 19 seats, Conservatives 18, Liberal Democrats four and one independent.
Labour won five seats on the night, while the Conservatives won nine.
Meanwhile, UKIP lost all three of their seats that they won back in 2014.
Labour made gains in Heneage, South and Sidney Sussex, while the Conservatives won Croft Baker, Scartho and Park wards.
The overall turnout at the election was 29.73%, an increase on the previous turnout of 27% in 2016.
During the count, Labour's cabinet member for finance,  Councillor Matthew Patrick, said that the party was optimistic about retaining its seats on the authority.
Philip Jackson, leader of the Conservatives, said it was a good night for the party.
He said: "It was a great night tonight, we have done better than I thought we would do at the start of the campaign.
"We won some seats in the Labour wards, we have also managed to take a seat off the Liberal Democrats."
You can find the results for each ward below.
Immingham ward
David Bolton – Labour Party 1,005
Charlotte Emmerson – Green Party 227
Marian Jervis – Labour Party 737
Karen Swinburn – Conservative 1,002
Stewart Swinburn – Conservative 1,227
Willie Weir – Independent 654
Croft Baker ward
James Barker – Green Party 143
Clive Colam – UK Independence Party 163
Carole Doherty – Labour Party 1,184
Oliver Freeston – Conservative 1,340
Waltham ward
Nick Pettigrew – Conservative 1,766
Karl Quibell – Labour Party 354
Haverstoe ward
Margaret Cracknell – Conservative 2,211
Jack Rodwell – Labour 694
Steve Roper – Green Party 203
Heneage ward
Chris Nichols – Labour Party 996
Val O'Flynn – Trade Unionist and Socialist Coalition 46
Mark Smith – Conservative 681
John Stockton – UK Independence Party 322
Scartho ward
Peter Bailey – Labour Party 839
Beckey Brumpton – UK Independence Party 175
David De Freitas – Liberal Democrat 362
Lia Nici – Conservative 1,674
Park ward
Julian Best – Trade Unionist and Socialist Coalition 33
Tony Blake – UK Independence Party 146
Christina McGilligan-Fell – Liberal Democrat 788
Sheldon Mill – Labour Party 814
Paul Silvester – Conservative 1,012
Jacqueline Vessey – Green Party 108
Freshney ward
Stefan Allan – Labour Party 793
Barry Fisher – UK Independence Party 118
Andrew Lingwood – Green Party 83
Val Pow – Trade Unionist and Socialist Coalition 17
Callum Procter – Conservative 878
Yarborough ward
Keiran Barlow – Trade Unionist and Socialist Coalition 168
Liudmila Berezina – UK Independence Party 207
Matthew Brown – Labour Party 690
James Cairns – Conservative 956
Sidney Sussex ward
Tanya Brasted – UK Independence Party 205
Andy Dickson – Green Party 87
Steve Holland – Conservative 666
Debbie Rodwell – Labour Party 1,062
East Marsh ward
Stephen Beasant – Liberal Democrat 1,117
Ronald Bull – Independent 50
James Chaudry – Conservative 67
Mark Gee – Labour Party 331
Catherine Harper – Green Party 15
Phillip Moulson – UK Independence Party 59
Humberston and New Waltham ward
Stephen Harness – Conservative 2,557
Sean Willis – Labour Party 595
South ward
Paul Batson – Conservative 409
Jane Bramley – UK Independence Party 318
Loyd Emmerson – Green Party 107
Deborah Hill – Independent 239
Tim Mickleburgh – Labour Party 706
Wolds ward
David Hasthorpe – Conservative 1,401
Ian Rodwell – Labour Party 465
West Marsh ward
Anna-Karina Gregersen – UK Independence Party 122
Dave Mitchell – Trade Unionist and Socialist Coalition 21
Gemma Sheridan – Labour Party 510
David Townend – Conservative 165
Keith Watkin – Independent 210