Tribute to paramedics and public after scooter crash
"I just want to say thank you"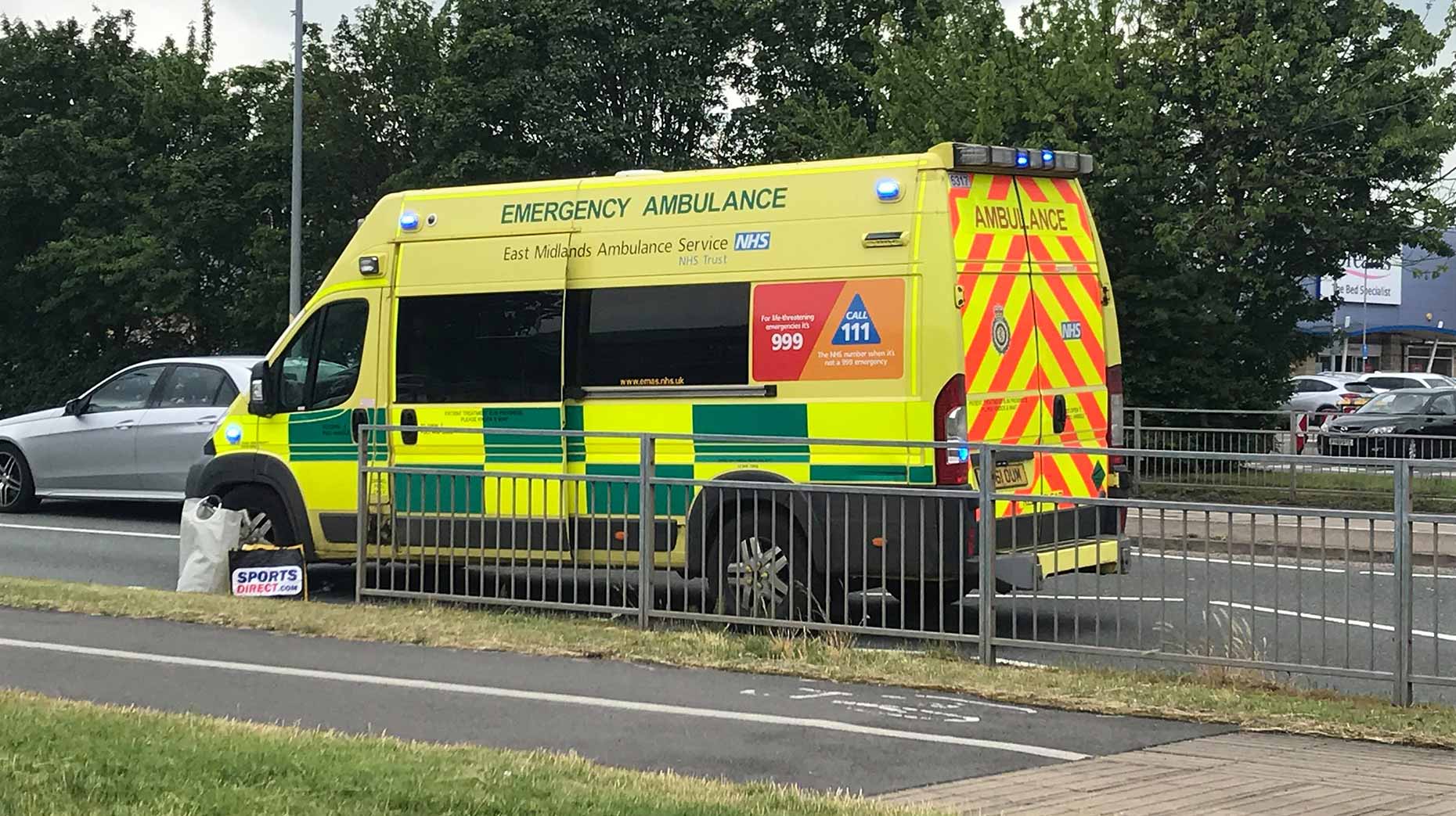 A Lincoln woman has paid tribute to kind passers-by and paramedics who rushed to help when she was knocked off her mobility scooter in the city centre.
Denise Price, 54, was crossing Tritton Road at the time of the collision on Thursday, May 31.
She told The Lincolnite she remembered very little of the crash, but said she was thrown to the ground from the side and her scooter lay on top of her in the middle of the road.
She added that, while suffering cuts, bruises and a minor head injury, she counted herself extremely lucky and contacted The Lincolnite to pass on her thanks to ambulance staff and others at the scene.
"I received a great deal of help", she said. "There were a few kind people who stopped. I remember one lady, I think she may have been a nurse, but she heard the noise of the crash and jumped out of her car to help me.
"The ambulance staff were brilliant. They landed so quickly and the paramedics were very reassuring. They helped with my breathing and kept me calm in what was a scary situation. I hadn't even realised police were there too.
"Me and my daughter always say that panic causes problems.
"I just want to thank everyone who was there helping. I didn't get to say it to everyone at the time and I would love to hear from anyone who helped so that I can get in touch personally."
The driver of the car involved spoke to police at the scene.
Lincolnshire Police are continuing to investigate the collision and there have not been any arrests or charges. Any witnesses have been asked to contact the force on 101 quoting incident number 281 of May 31.