July 5, 2018 1.38 pm
This story is over 48 months old
Ministers sign £67m Grimsby Town Deal
Deal needed to bring Grimsby back to life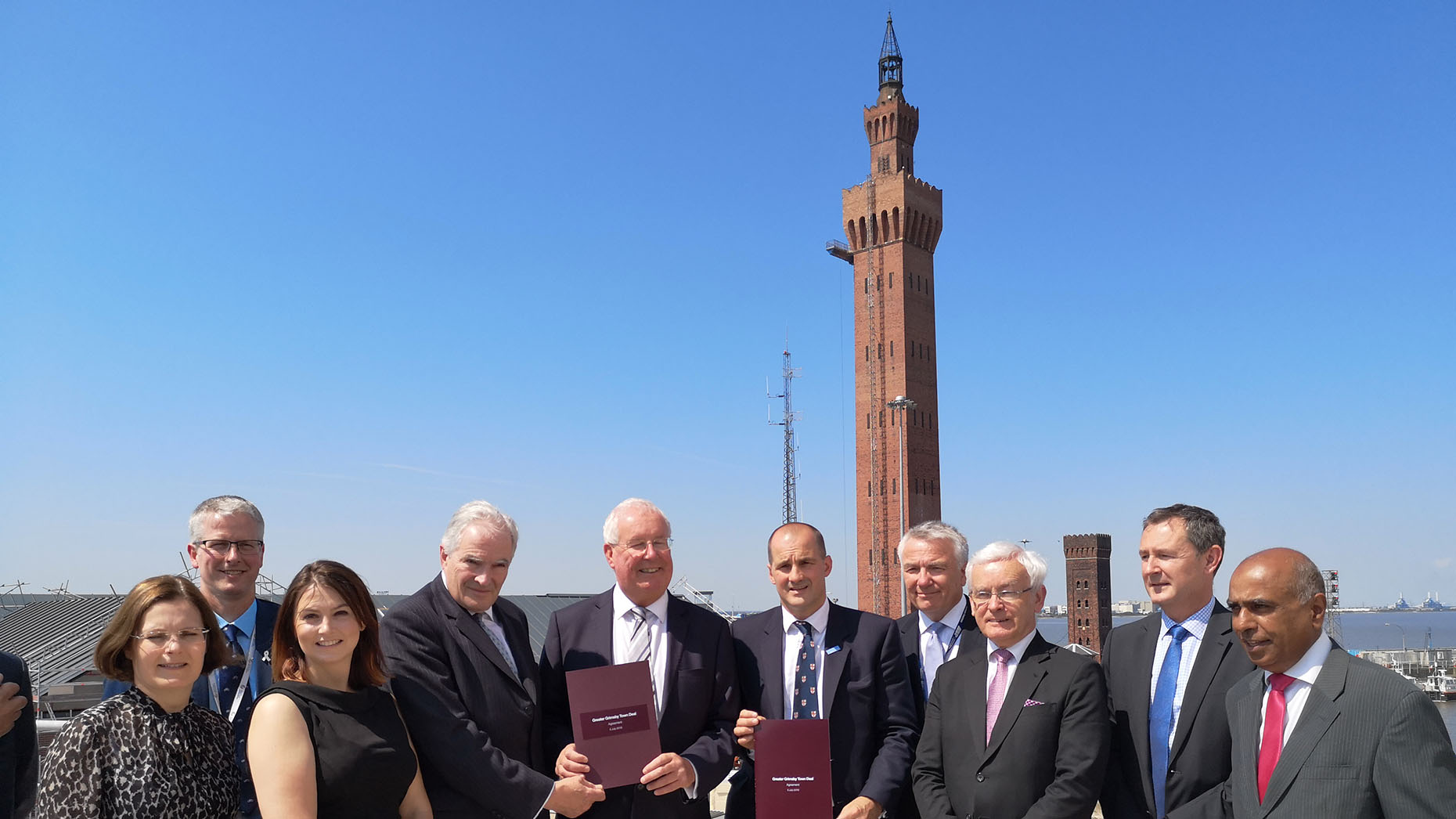 Government ministers have said they are confident that a £67 million Greater Grimsby Town Deal will come to fruition after signing off on the project today.
Northern Powerhouse Minister, Jake Berry MP, Business Secretary, Lord Henley, and North East Lincolnshire Council leader, Ray Oxby, put pen to paper on the deal which will see more than 8,000 jobs brought to the area and nearly 10,000 homes.
The deal comes as part of the government's industrial strategy and will provide backing from the local growth fund to regenerate the town.
The first stage of the deal will see:
£2m more for the area from the government's local growth fund to support major road improvements to Moody Lane and Woad Lane that connect to key South Humber Industrial Investment Programme Enterprise Zone sites.
A further £65m of investment already being provided by North East Lincolnshire Council (£35m) and Government (£30m) to support the regeneration plans for Greater Grimsby.
Government expertise and support including through Homes England and Historic England's Heritage Action Zone initiative to help develop the housing and town centre with a focus on heritage-led regeneration and the development of the South Humber Industrial Investment Programme sites.
Mr Berry said that Grimsby will lead by example in getting more towns to propose their own regeneration projects to the government.
He said: "It's extraordinary and exciting for the people of Greater Grimsby.
"This is once in a generation and I would pay tribute to the local politicians and business leaders who have come forward to the government with this exciting opportunity and worked with the government in getting record investment."
Meanwhile, Councillor Oxby said that the deal is much needed to bring the Grimsby area back to life.
"It's very humbling but also very satisfying," he said.
"I have said all along that this is a once in a lifetime opportunity to work with government, local businesses to deliver a more positive future for the town and it has all come together well."