Cyclist left paralysed after driver ploughs into group and flees
He didn't stop at the scene.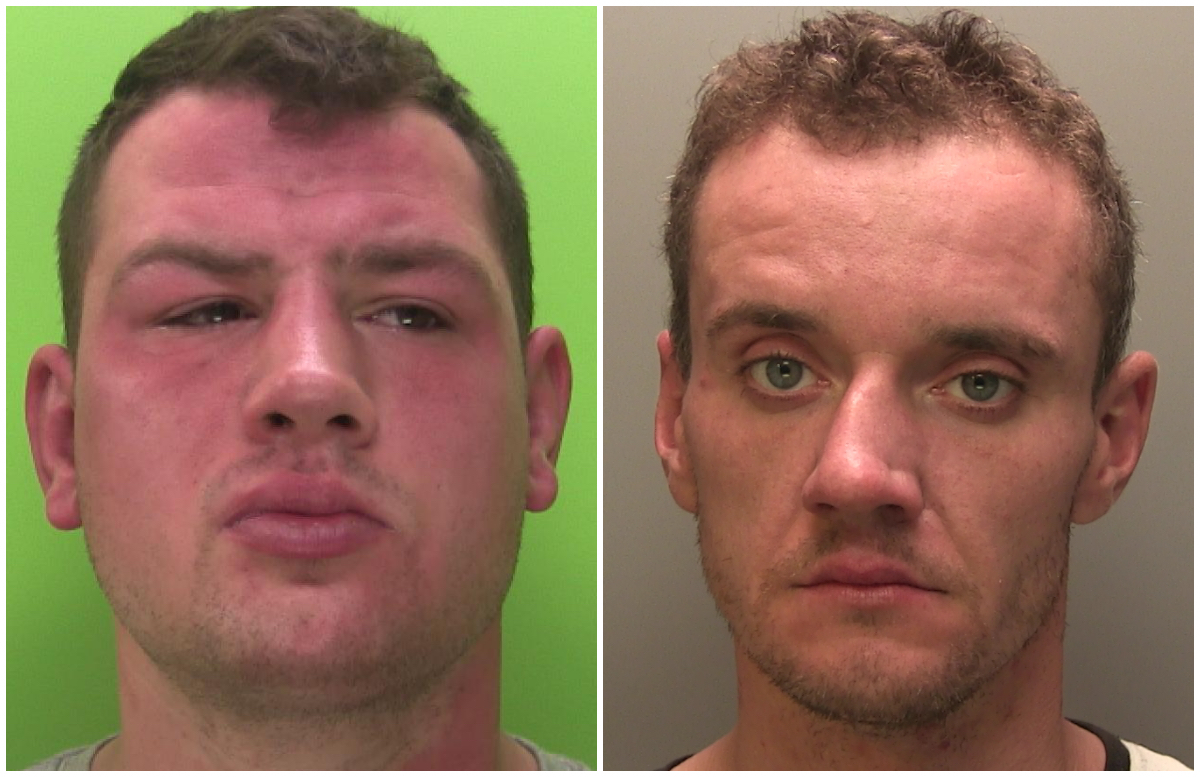 An uninsured driver who drove into three cyclists, leaving one fighting for his life, when he fell asleep at the wheel has been jailed for 45 months.
Michael Bradbury, 30, drove off without helping the three seriously injured riders despite knowing "he had hit something" on the A15, south of Lincoln.
William Tweddell, 58, who owned a dentist practice in Colchester, was immediately knocked unconscious and remains in hospital a year after suffering multiple injuries in the collision which left him paralysed and wheelchair bound.
Two other riders, veterinary surgeon Adrian Boswood, 52, from Hertfordshire, and Christopher Pratt, 31, from Bourne, Lincs, were also seriously injured when Bradbury drove straight in to the back of their group as they took part in a 600km overnight cycling event.
Tragically, the three riders had only been diverted by police on to the main trunk road between Lincoln and Sleaford after there was another fatal accident on their chosen B road at Branston.
Katherine Goddard, prosecuting, said the unplanned diversion put the three riders in to the path of insurance executive Bradbury who was also travelling south to Sleaford in the early hours after attending a works' party.
Bradbury, who had already stopped at a fast food outlet because he felt tired, admitted in interview he was aware of his eyes becoming heavy but he chose to continue because he was not far from home.
All three victims were correctly riding in single file and displaying powerful lights and reflective clothing when the collision occurred shortly after 2am on September 10 last year, Lincoln Crown Court heard.
Mr Tweddell, known as Bill, and Mr Boswood, were both riding recumbent bikes with Mr Pratt at the front on a traditional road bike.
Miss Goddard said: "Mr Bradbury drove straight in to the back of the group, he first hit Mr Tweddell, then Mr Boswood and finally Mr Pratt, who was also hit by Mr Boswood.
"All three riders were left either lying in the road or on the verge. Mr Pratt got up, Mr Boswood tried to stand up but couldn't do so and Mr Tweddell was immediately knocked unconscious."
Police arrested Bradbury at his Sleaford home just three hours later after examining ANPR cameras and finding distinctive mesh from his VW Scirocco at the scene.
He responded by asking officers, "What did I hit?" and later claimed he had told his girlfriend that he would go to the police after he had slept.
Bradbury admitted to having "one or drinks" at the party but a breath test showed only a very small level of alcohol in his system which did not put him over the drink-drive limit.
Checks showed Bradbury's car insurance had been cancelled after he failed to provide details of his no claims bonus. The judge accepted Bradbury might not have known this.
Miss Goddard added: "The fact there was more than one person seriously injured as a result of the failures in his driving is an aggravating feature.
"The fact he was driving without insurance when the offence was committed is an aggravating feature, as is the fact that he drove away."
All three riders were taking part in the event, known as the Flatlands 600k, which involved around 70 cyclists who were travelling from Essex to Goole and then back again in 40 hours.
Wife's harrowing statement
Mr Tweddell, who was a father-of-three and an experienced cyclist who had previously cycled from London to Edinburgh, was admitted to the Queen's Medical Centre in Nottingham where he did not wake for a month after suffering a traumatic injury to his spine, multiple fractures and a bleed near his brain.
In a moving victim impact statement which was read out in court, his wife, Sue, described how her husband's first words to her on waking up were "I love you".
Mrs Tweddell also described the agony of waiting at the hospital with her family after learning of the collision.
"We went in to the ward and saw Bill lying there. The person did not look like Bill.
"I can truly say it was the most harrowing time of my life. We were effectively being told Bill might not survive."
The court heard Mr Tweddell was eventually moved to a specialist spinal unit in Sheffield but nearly died in April this year when his heart stopped for an hour before he was resuscitated.
He remains in hospital paralysed from the chest down and has been forced to sell his Colchester dental practice where he was well regarded by many patients who have sent him cards.
In a short statement which was read to the court Mr Tweddell said: "This has been devastating to me psychologically and for my future plans. It has also effected my wife, who is also a keen cyclist, as she will have to look after me."
Mr Boswood also spent ten days in hospital after suffering multiple fractures and internal bleeding. In a statement he said: "I still find myself drifting back to this several times a day."
Mr Pratt, who suffered several fractured ribs, said he was happy that Bradbury had pleaded guilty and shown remorse, but added he had been much more fortunate than the other two riders.
Jon Straw, mitigating, told the court Bradbury had been a normal, hardworking young man.
"He did not set out that night to hurt anyone, he set out to drive home."
Mr Straw added: "In perhaps 9,999 out of 10,000 times he would have got away with it.
"Sadly, that wasn't the case here."
Bradbury, of Balmoral Drive, Sleaford, admitted three charges of causing serious injury by dangerous driving on September 10, 2017.
He was jailed for three years and nine months, banned from driving for three years and must take an extended driving test.
Passing sentence Judge Andrew Easteal told Bradbury there was no excuse for why he did not stop.
"You know you should have stopped," the judge told him.
"But you didn't, you didn't try to help. You panicked and you fled."
Judge Easteal said this "needless and heart aching tragedy" for all four men would be a warning to anyone who thought about driving when tired.
"It was bad judgement, it was dangerous, and its consequences were devastating out of all proportion."
In a statement released through Leigh Day law firm after the hearing Sue and Bill Tweddell said: "Bill is still in hospital, with no idea of when or how he might come home.
"Bill is now going to be leading his life from a wheelchair, he is paralysed from his chest down and needs intensive support for his personal care and breathing issues day and night.
"We would like to raise the need for car drivers to be fully aware of cyclists on the road; for them to take full responsibility, have insurance and have the decency to stop if they are involved in a collision.
"We have other road users to thank for calling emergency services, which undoubtedly saved Bill's life. The last year has been a rollercoaster of emotion, affecting all of our family, friends and work colleagues. We have been robbed of dreams for an active retirement."