October 4, 2019 9.52 am
This story is over 32 months old
Phase two works begin on A46 Lancaster Bomber sculpture
The project still needs to raise a further £150,000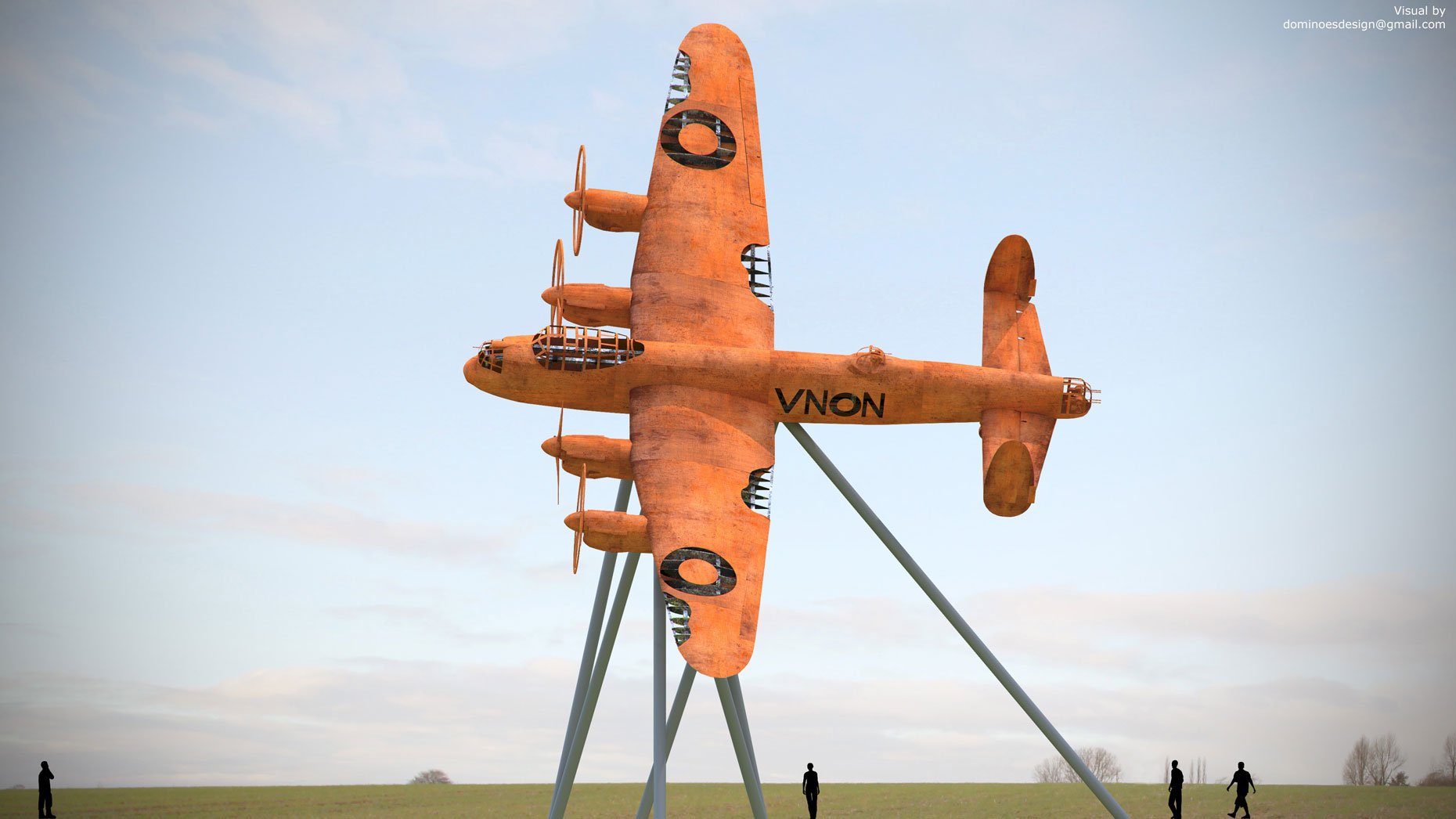 Work has begun on phase two of the Lancaster Bomber landmark 'On Freedom's Wings' just off the A46.
As previously reported, North Kesteven District Council gave the green light for the plans for the full-size art installation on land at Brills Farm just off the A46 in Norton Disney.
The Bomber County Gateway Trust's 26 metre long sculpture will be mounted on a steel frame to give the impression it is in flight. It will measure 29 metres in height and have a wingspan of 31 metres, making it 9m taller than the Angel of the North.
Phase two will see the steel podium erected on site this month. This means for the first time motorists on the A46 will be able to see the work above ground and to locate exactly where the landmark will be.
The next stage – Phase 3 – will be the plane structure itself on top of the podium and the Trust is working hard on that in the coming weeks.
Timmins Engineering have pledged to construct the plane structure. A2P2 Ltd have promised to prepare CAD files to provide labour to clad the skin of the plane in the coming weeks.
The Trust still needs to pay for the final engineering designs and buy steel. The £750,000 project still needs another £150,000 to finish.
Project fundraising
The Trust is asking for further donations to take the project to the next phase once the steel frame is in place – click here to donate.
Fundraising events are being co-ordinated by Fraser Brown Solicitors and Hammond Property Services. A successful auction was held at Hemswell Court with guest of honour "Dam Buster" George Johnny Johnson. It raised £25,000.
Around £150,000 has been raised in cash donations and multiple firms have provided around £450,000 of value to the project of their own.
Ken Sadler, trustee and project director of Bomber County Gateway Trust, said: "We're incredibly pleased that this project is taking shape and soon people will be able to see the framework from the road as they drive past.
"The generosity and support of businesses, organisations and individuals has been overwhelming. The money we've raised so far has got us to this point, but we need to raise further funds to reach the next phase which will be fabricating the airplane body. We're so close to finishing this special landmark but we need everyone's help to do it."