November 7, 2019 2.20 pm
This story is over 31 months old
Arson attack at Skegness mosque site treated as hate crime
Police investigations are ongoing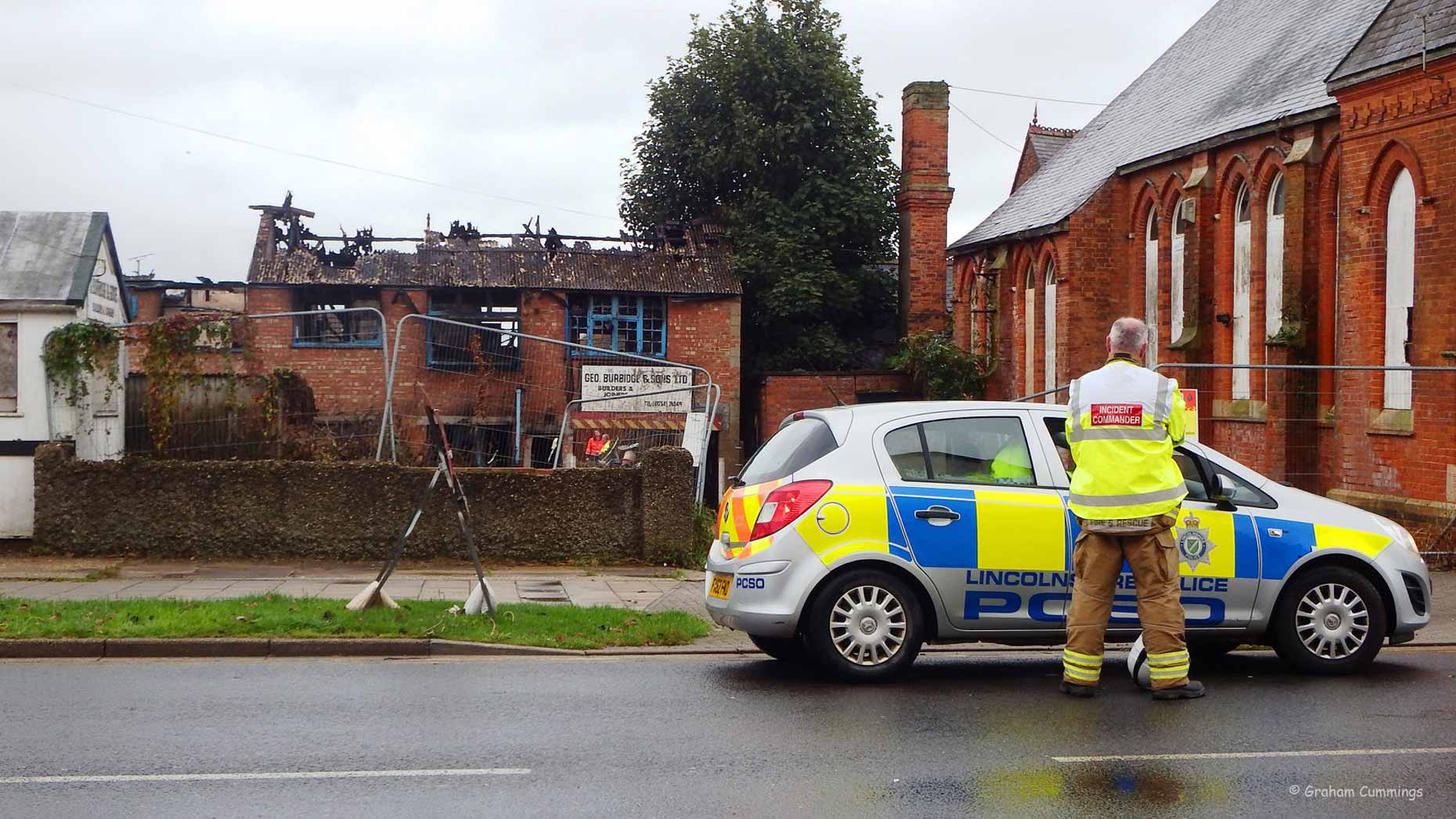 The suspected arson attack at a building in Skegness earmarked for the town's first mosque is now being treated as a hate crime by police.
As previously reported, around 45 firefighters attended the scene at the two-storey derelict building in Roman Bank at 4.43am on Sunday, October 6.
Lincolnshire Fire & Rescue said at the time that there was severe damage by fire to "100% of the building" and the cause was recorded as deliberate. Police confirmed nobody was injured.
Police launched an investigation and said at the time it was being treated as arson.
A spokesperson for Lincolnshire Police told Lincolnshire Reporter on Thursday, November 7: "This is now being treated as a hate crime and investigations are ongoing."
The site was also struck by an arson attack in February 2019.
Plans have been submitted by the Skegness Central Mosque Group to East Lindsey District Council for a community centre, with four-self contained flats above to be built next to the former Methodist chapel on Roman Bank.
The centre will include washrooms, a kitchen, a body room and a main hall.
Skegness Central Mosque launched a fundraising campaign, which raised over £150,000 – enough to purchase the land.
Sam Hallett, of ELDC's planning department, previously said: "The location was originally going to be a mosque, but has been downgraded to a community centre. As I understand it, the use will be the same, or similar to that of a mosque."