December 9, 2019 3.32 pm
This story is over 31 months old
Cranes raise A46 Lancaster Bomber sculpture podium to the sky
The project will progress into phase 3 in 2020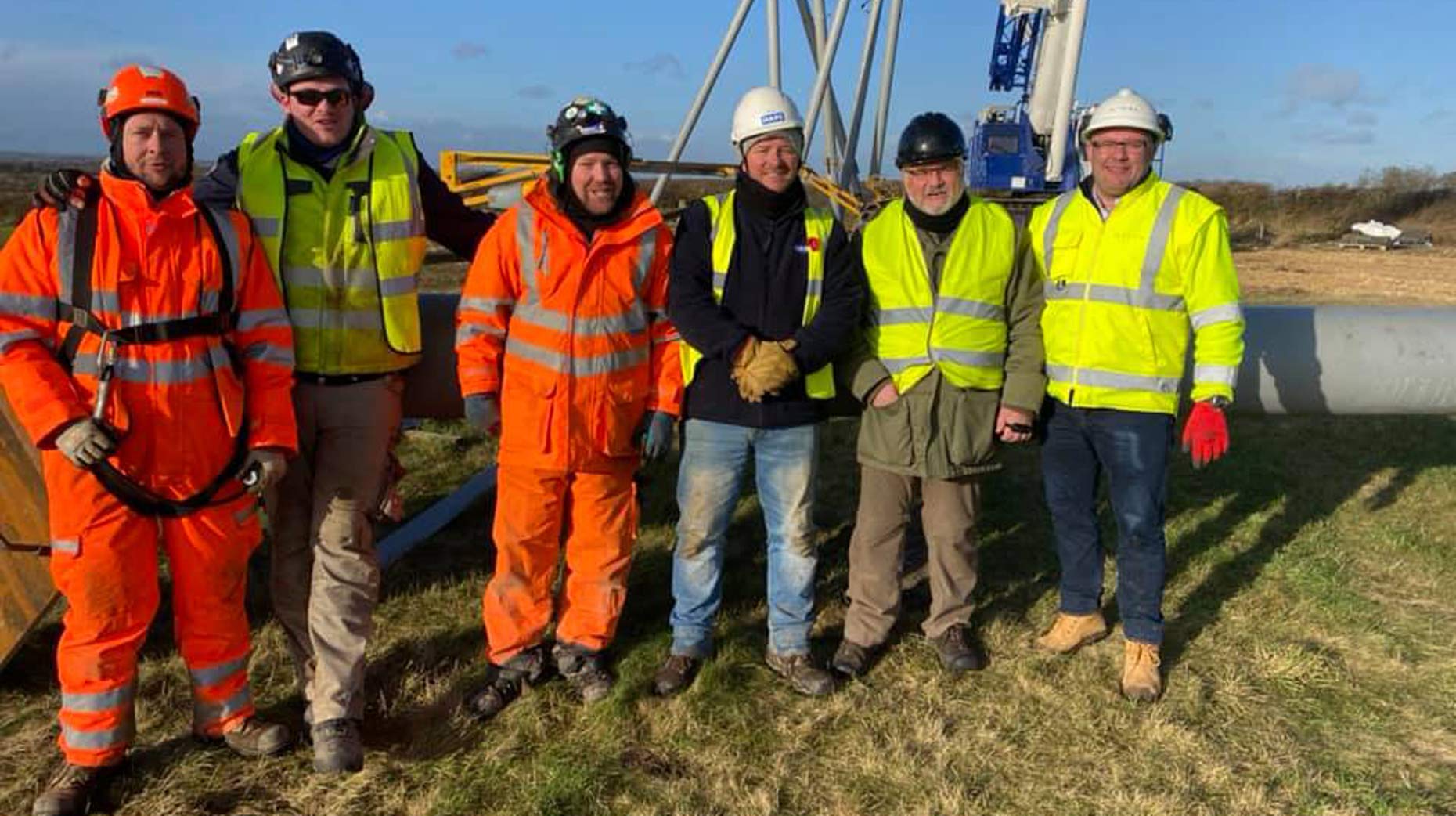 The steel podium was put into place as work was completed on phase two of the Lancaster Bomber landmark 'On Freedom's Wings' just off the A46.
This means, for the first time, drivers on the A46 have been able to see the work above ground and locate exactly where the landmark will be.
As previously reported, North Kesteven District Council gave the green light for the plans for the full-size art installation on land at Brills Farm just off the A46 in Norton Disney.
The Bomber County Gateway Trust's 26 metre long sculpture will be mounted on a steel frame to give the impression it is in flight. It will measure 29 metres in height and have a wingspan of 31 metres, making it nine metres taller than the Angel of the North.
The trust confirmed over the weekend that the steel podium had been erected, thanking Jessops Construction, William Hare, TATA steel and Hutchinson Cranes for their crucial work in completing phase two.
The firms gifted over £100,000 worth of materials and services to the project, with High Vis-ion recording drone footage of the completion of phase two.
The next stage – phase 3 – will be the plane structure itself on top of the podium.
Ken Sadler, trustee and project director of Bomber County Gateway Trust, told The Lincolnite the trust has meetings in December and January and now has most of the funding in place.
He is hoping the next works can start in May or June, but nothing has been confirmed as of yet.
He said: "We tried to do it (completing phase two) a few weeks ago, but the quarrys were flooded and it was too wet. We tried again at the weekend and spent two days on it to get it all in. People driving past can see it now and it looks great."
The £750,000 project still needs around £80,000-£90,000 to fully fund some of the remaining work which is required – click here to make a donation.
More work can be done before then in terms of progressing with the structure of the plane, but cladding the skin of the plane will require more funding.
Timmins Engineering previously pledged to construct the plane structure. A2P2 Ltd have promised to prepare CAD files to provide labour to clad the skin of the plane.