December 30, 2019 12.07 pm
This story is over 30 months old
Rewind: Top Lincolnshire developments of 2019
The big projects of 2019 in Greater Lincolnshire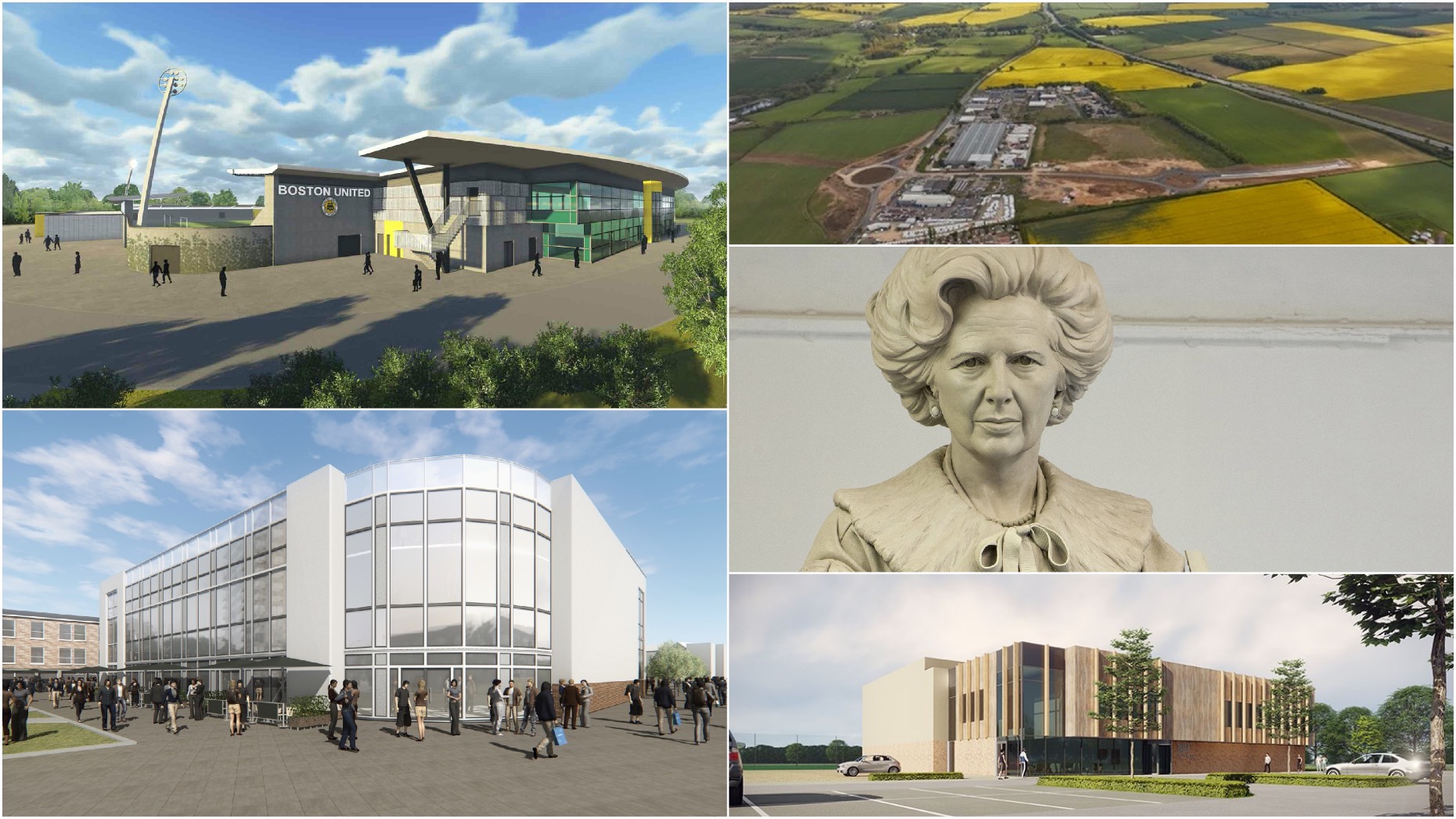 Hundreds of developments and planning applications go into each of the Greater Lincolnshire authorities each year, some have already been built, others are yet to be given permission and a few even have been completed.
It's a tough job knowing which developments will interest the public the most, but below is a list of developments which have caught Local Democracy Reporters' eyes this year.
---
Special investments in education
Lincolnshire County Council gave the go ahead to plans for a new 142-place special educational needs school in Boston.
The facility will see the town's John Fielding School move from its current home to Kitwood Road.
The application forms part of plans to spend £50 million on special educational needs in an effort to create 500 places county-wide, which councillors approved in November last year.
Not long after it had been approved, however, another application went in to expand a SEND school in Spilsby.
If approved Eresby School could see five new classrooms along with a science lab and an ICT centre as well as breakout rooms, staff and meeting rooms, a new hall, and changing and toilet facilities.
The aim is to provide young people with schools closer to home, with fewer than 30% of pupils with SEND needs in the county having to go further afield.
---
Viking Link planners win their campaign
At the end of last year, campaigners fighting the Viking Link were waiting for the conclusion of an inquiry they were left to fight alone after East Lindsey District Council bowed out.
However, despite concerns over the impact on the Lincolnshire Wolds, in January they were told the proposals would go ahead.
Planning inspector John Felgate agreed with National Grid that Viking Link would provide a "substantial benefit" to the UK's energy supply and help meet "essential national need".
The 473-mile scheme will connector Bicker Fen near Boston to a substation in Revsing in southern Jutland, Denmark.
It will include 40 miles of underground cables across four Lincolnshire districts.
The proposals were supported by Boston, South Holland and North Kesteven district council's but East Lindsey had initially had concerns and rejected the plans in May 2018.
However, they later pulled out of the fight, offering no evidence to an inquiry that November.
---
Grantham Relief Road's cost hike as council wins victory
Another major infrastructure project to get the go ahead following a public inquiry early this year was the £102m Grantham Southern Relief Road.
A four-hour session in January saw evidence given in support of the road describing benefits to the quality of life for Grantham residents, workers and shoppers including improved air quality, opportunities for healthier lifestyles and a reduction in the number of traffic accidents over the next 60 years.
It also revealed how the cost of the road had increased by more than 25% from an initial £81 million to £102 million.
Construction of the road was started in August 2016 and following the approval of the Secretary of State, the next phase was began in the summer.
This will see a 3.5km road linking the A52 at Somerby Hill to the A1.
---
Campaigners Wressle with oil company over drilling
Campaigners in Wressle are still waiting for the results of an inquiry into Egdon Resources plans to continue drilling for oil near Lodge Farm.
An inquiry at the beginning of November saw the company provide evidence in support of the plans North Lincolnshire Council had originally refused, but which withdrew its opposition prior to the event.
Hereward Phillpot QC said the Egdon had addressed concerns and there were "no proper or reasonable grounds" for refusal. He told the inspector there was a "significant and viable" oil reserve on site which would "benefit the local economy".
Environmental campaigners on the other hand said rejecting the plans would "recognise the severe threat of climate breakdown" and that dismissing the inquiry would prevent further carbon emissions, while protecting local wildlife.
The result of the inquiry is expected any time soon.
---
Boston Quadrant continues to grow
The 500-home Boston Quadrant Q1 development which will include a new home for Boston United as well as a Travellodge hotel, drive-thru pub and more, has continued to grow this year.
In spite of some cynicism from local residents, the new community stadium has seen further steel work built up, and construction is moving ahead in line with plans for the team to play there in August next year.
Meanwhile, Burger King, Starbucks and Costa have all opened their doors.
The nearby Travelodge has applied for more rooms to be built on it, while developers Chestnut Homes have also put in their application for the penultimate 68-home phase of the housing side of things.
It's not all bright and cheery, however, as a £1 million fund which was applied for to help create a business case for the Boston Distributor Road, which starts in the Quadrant, was later turned down by the Department for Transport.
---
"Pieces fall into place" for Lincolnshire Lakes project
North Lincolnshire Council leaders said the pieces were falling into place as they finally approved a 20-year-old series of plans for the £1.2 billion Lincolnshire Lakes project.
This includes 6,000 new homes in Burringham, along with a village centre, health care and community facilities, schools, roads and footpaths, and a £13.5 million roundabout junction off the M181.
Councillors gave the project the green light in June 2016, but needed agreement over developer contributions resulting in the three-year delay – including an application to extend the deadline.
Viability assessments carried out by the developer and checked by independent assessors saw the provision of affordable housing and the contribution to secondary school education of £11,200,000 both reduced.
---
Thatcher threats fail to deter planners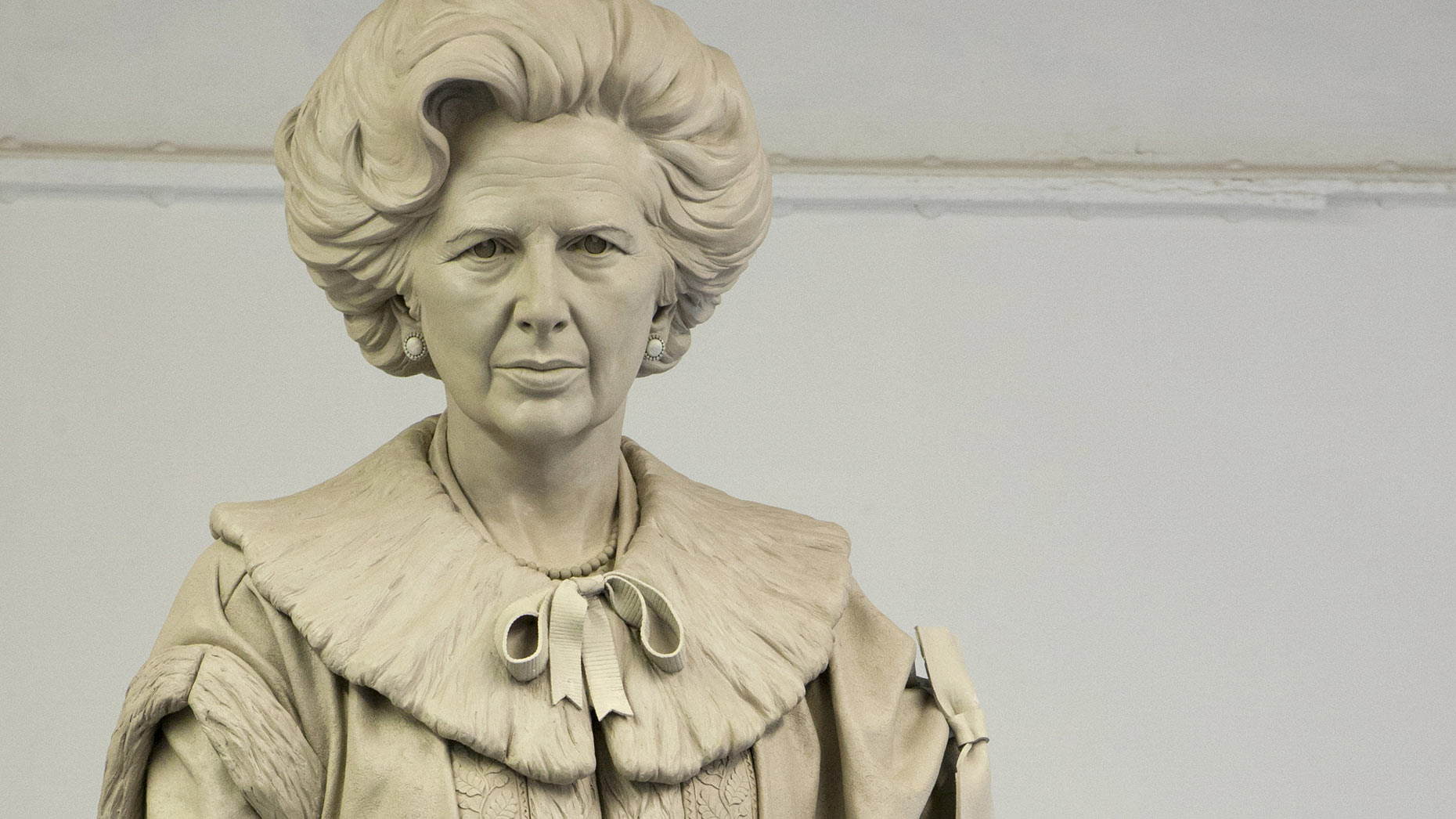 Threats of damage to a controversial statue of the first female Prime Minister Margaret Thatcher failed to deter councillors from giving it the go-ahead.
The plans for the monument of the Grantham-born Iron Lady, to be situated outside the town's museum, were said to be a "likely target for politically motivated vandals."
In a bid to avoid issues, it was recommended that the monument should be placed on a "sufficiently high plinth" and in easy view.
The applicants agreed to a plinth around 3.2metres high, making the whole attraction more than 6.4 metres tall in total.
The hope was that the move would bring investment to the town and enable more to be done to attract visitors.
Some councillors queried whether the statue should go within the museum, fearing an additional burden on police abilities, however others called it a "lasting tribute".
An installation date has yet to be confirmed.
---
No pool for Rasen leisure centre – but options remain open
Market Rasen's new £6.3milllion leisure centre is set to open next spring – but still won't have a pool.
The plans for the centre on Gainsborough Road,were given approval in February and building work started on site in May.
However, despite a 2,000-signature strong petition calling on the authority to look again at building a swimming pool, the answer was a resounding no.
Campaigners and residents believe it would benefit the area better as they are currently forced to travel to Grimsby, Cleethorpes, Wragby and Lincoln.
The council though, said a pool would be financially unviable at the time and then council leader Jeff Summers said it would require "significant subsidy".
Instead it will just include a 3G pitch, multi-use fitness studios, dance studio, a four court sports hall, a 40-station gym, changing facilities and a meeting room/party hosting area.
---
Fight over football future
A developer, who was asked to provide replacement sports facilities in Louth after buying the former home of the town's football club to build housing, tried to ditch the responsibility for a third time this year.
GBM UK Limited said the facility, agreed in 2014, was "no longer needed".
However, Louth Town Football Club fought back saying they were "desperately trying to get back into Louth" and that replacement facilities would allow them to move up in the leagues.
GBM instead offered £49,000 contribution towards plans to enhance facilities on London Road.
More than 50 objections were received by East Lindsey District Council in response to the application – including Sports England who criticised the plans for having "no clear proposals".
GBM later withdrew the application from the authority.
In the meantime, the developer was given permission to build 54 homes on the site, having earlier in the year rejected a similar plan for 59 homes.
---
Silver screen success for Grantham regeneration
Grantham's major town centre regeneration took a step closer to completion this year with the new £4.6 million multiplex cinema.
In March, South Kesteven District Council handed the keys over to operator Savoy after the shell of the building work was completed.
Bosses at Savoy were keen to lay out how the cinema industry was going through a "strong resurgence" and in July the cinema opened in time for the release of The Lion King.
The five-screen complex hosts 700 seats and up-to-date technology.
The University of Lincoln are looking at taking over the upper floor for a possible "Innovation Centre" in the town.
It also forms part of one of the entrances to SKDC's £1.6million St Peter's Hill public realm works, which aims to create a new route from St Catherine's Road to Avenue Road.
The plans will also see the main entrance to the authority's own buildings moved to the courtyard with a new lobby.
---
SUBSCRIBE TO LOCAL DEMOCRACY WEEKLY, our exclusive email newsletter with highlights from coverage every week, as well as insights and analysis from our local democracy reporters.