January 3, 2020 4.50 pm
This story is over 45 months old
Latest photos show extent of Short Ferry flooding two months on
The county council has carried out an investigation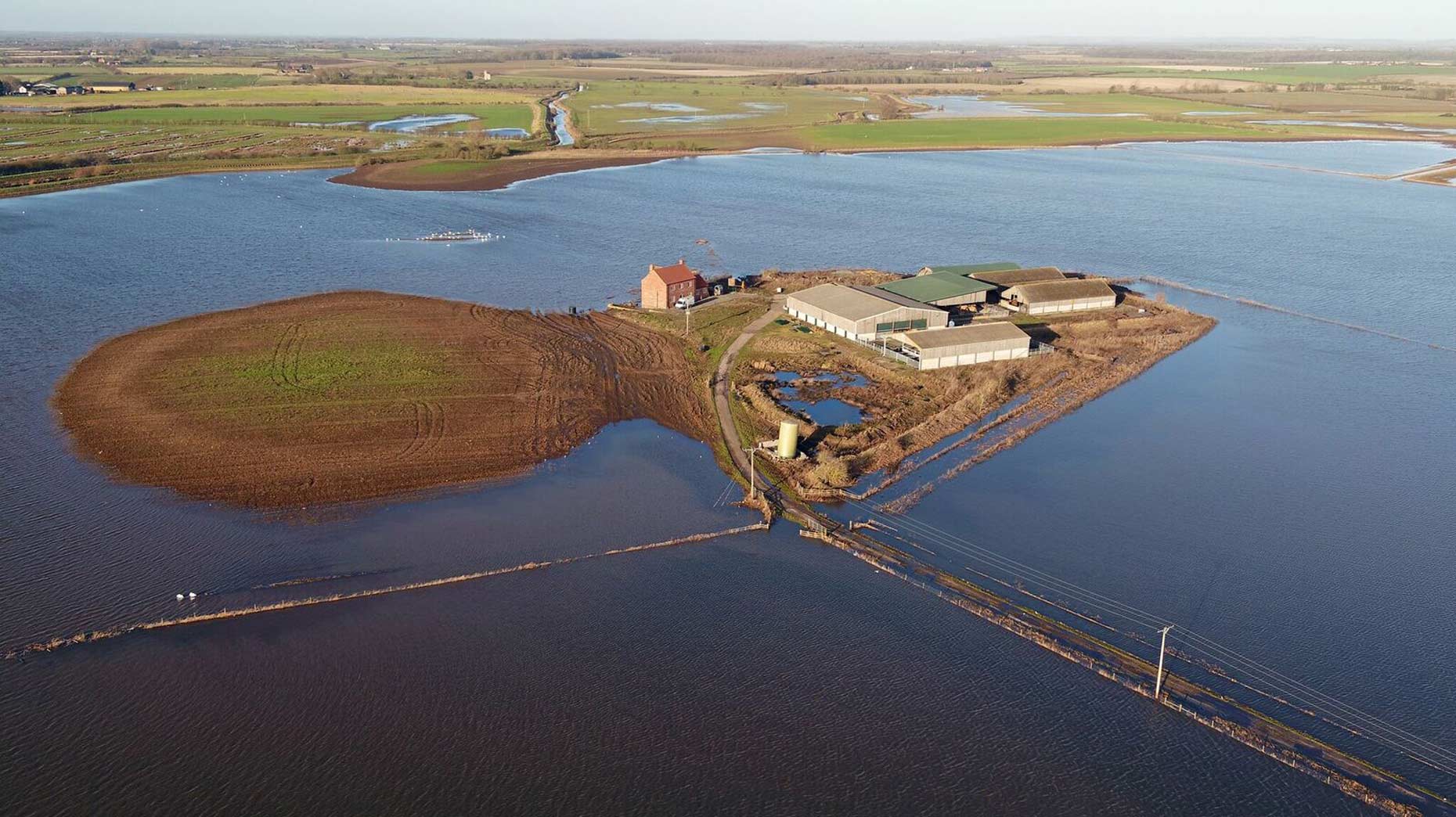 The vast impact of flooding which left farmers stranded near Lincoln is highlighted in the latest photographs of the site nearly two months on from the initial breach.
As previously reported, Lincolnshire County Council's highways team carried out an initial assessment on the condition of Short Ferry Road on Thursday, January 2, which remains closed at the time of writing.
Over 1,000 acres appeared to still be underwater last month after the Barlings Eau was breached. The Barlings Eau, five miles east of Lincoln, flooded into land around Short Ferry after the bank collapsed on November 9.
The Environment Agency completed repair work on the Barlings Eau which involved using a floating pontoon. Pumps also shifted around 48 Olympic-sized swimming pools worth of water off the land every day.
A small section of the road is still flooded and the Environment Agency is continuing to pump water away.
The flood water began to clear just before Christmas and the surface of the road is again becoming visible. Kurnia Aerial Photography visited the site on Friday, January 3 to capture images of the area.
Council investigation
The council's tests used specialist equipment to assess the lower levels of the road, which may have been weakened by the flooding and be liable to collapse under the weight of traffic.
Results of these tests are expected within the next week, but the council warned it may not know the full extent of the damage to the road for some time.
Karen Cassar, assistant director for highways at the county council, said: "Although much of the road has now emerged from the flood water, the water levels aren't subsiding quickly and the pumping will continue into next week.
"There are minor bank slips at the side of the road at various points, and there is a risk of further slips and the edge of the road falling away whilst the soil is saturated. It would be dangerous to allow traffic back onto the road whilst the verges are so soft.
"We may not know the full extent of the damage to the road for some time, as the ground dries out in the warmer months. We will continue to monitor the state of the road closely.
"The safety of road users is our number one priority, and we'll continue to keep residents updated about when we can re-open the road."