Chaos looms as Washingborough Road closure begins next week
The council will also trial temporary traffic signals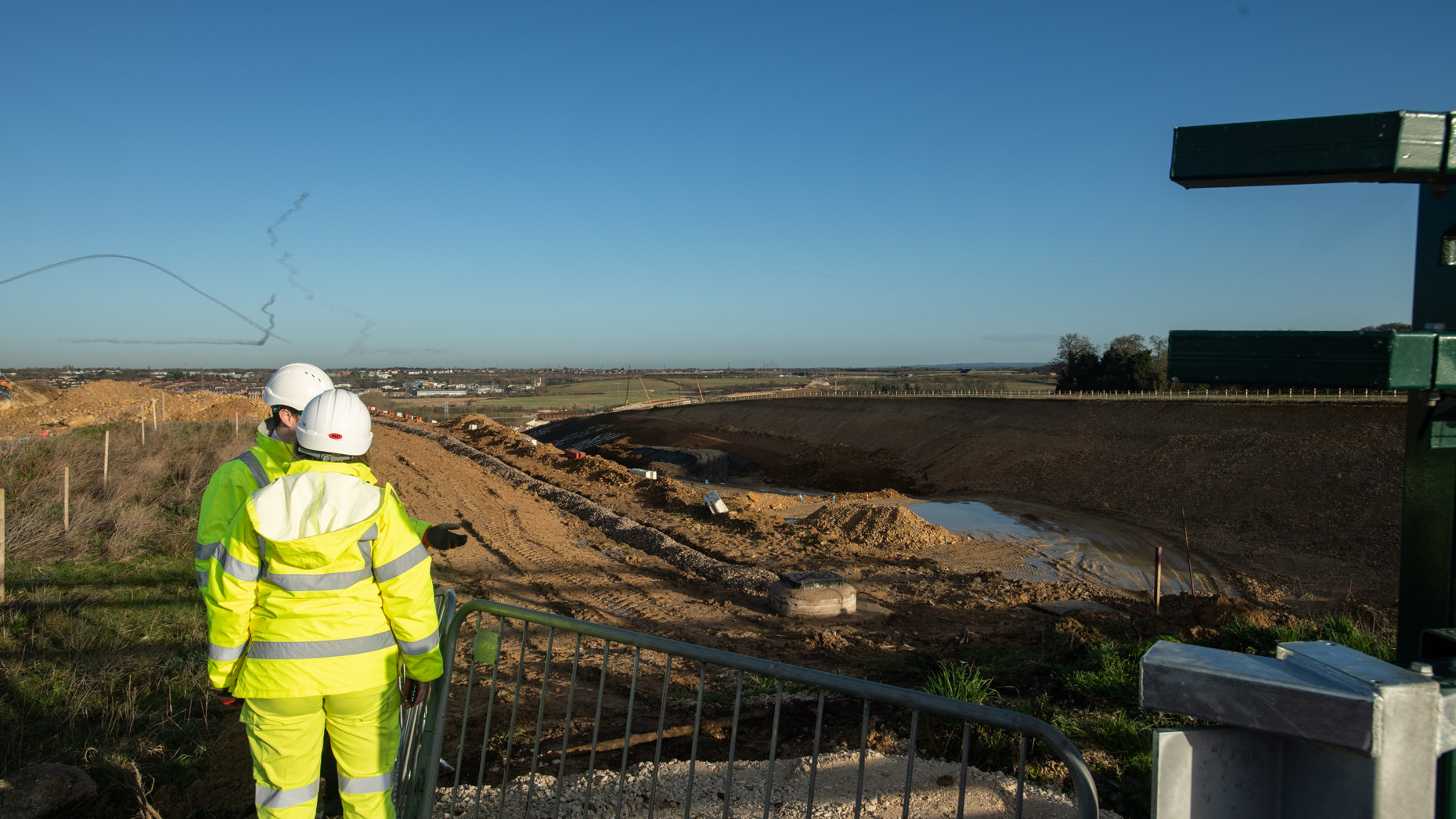 Drivers in the south of Lincoln will face up to five months of disruption when Washingborough Road closes on Monday.
The road closure will be from the entrance of the Anglian Water compound in the west to the rail bridge, just past the bypass site.
This is to allow for the construction of the final new Lincoln Eastern Bypass roundabout, along with other essential works including lowering Washingborough Road by 1.5m and carrying out drainage, street lighting, kerbing and surfacing works.
The signed diversion route for normal vehicles will be via Church Hill/Canwick Road/Sheep Wash Lane/Branston Road/Station Road/B1188 Lincoln Road, and vice versa. The diversion route for lorries will be via B1188/Lincoln Road to B1202 to B1190, and vice versa.
A right-turn ban onto Heighington Road will be in place for drivers travelling towards Lincoln.
As previously reported, Lincolnshire County Council confirmed that when the road closes on February 17 it will trial temporary traffic signals at Heighington Road's junction with Canwick Hill.
This will cause further disruption for drivers in areas including Bracebridge Heath, Branston, Washingborough, Metheringham and other nearby areas.
Temporary CCTV cameras will be installed at the Branston junction so the council's traffic team can monitor vehicle numbers.
Councillor Richard Davies, executive member for highways, said: "When the closure starts, we expect there to be significant disruption south of Lincoln, particularly on the B1188 between Branston and Lincoln. Because of that, we're asking drivers to leave extra time for their journeys.
"We're also encouraging people to consider using other modes of transport while Washingborough Road is shut, including catching the train from Metheringham into Lincoln, and vice versa if possible.
"To ease traffic on the roads, we'll be installing temporary CCTV cameras at the Branston junction so our traffic team can monitor the area and tweak the timing of the signals there and at the Washingborough Road/Canwick Hill junction if necessary.
"We'll also be installing temporary traffic signals at the end of Heighington Road to make getting onto Canwick Hill easier for people choosing to use this route. However, our advice to drivers is to follow the official diversion and avoid using Heighington Road."
In addition, delays will continue in the north of the city due to lane closures on the Lincoln A46 bypass. 
Meanwhile, Hawthorn Road in Lincoln was closed on Monday, January 27 as work continues at a major location of the £120 million Eastern Bypass project.
Lincoln's Eastern Bypass will open in Autumn 2020, more than 80 years after the plans were first drawn up. The council said the road is expected to re-open again in July, with the completed bypass set to open in the autumn, instead of the original scheduled date of May 2020.
The bypass will be late and over budget by £21 million when it opens but it should help to ease the traffic problems in the city.