February 13, 2020 3.23 pm
This story is over 44 months old
The face of evil: How Branston killer planned chilling family murders 'to be happy'
Jailed for life for killing his mother and her partner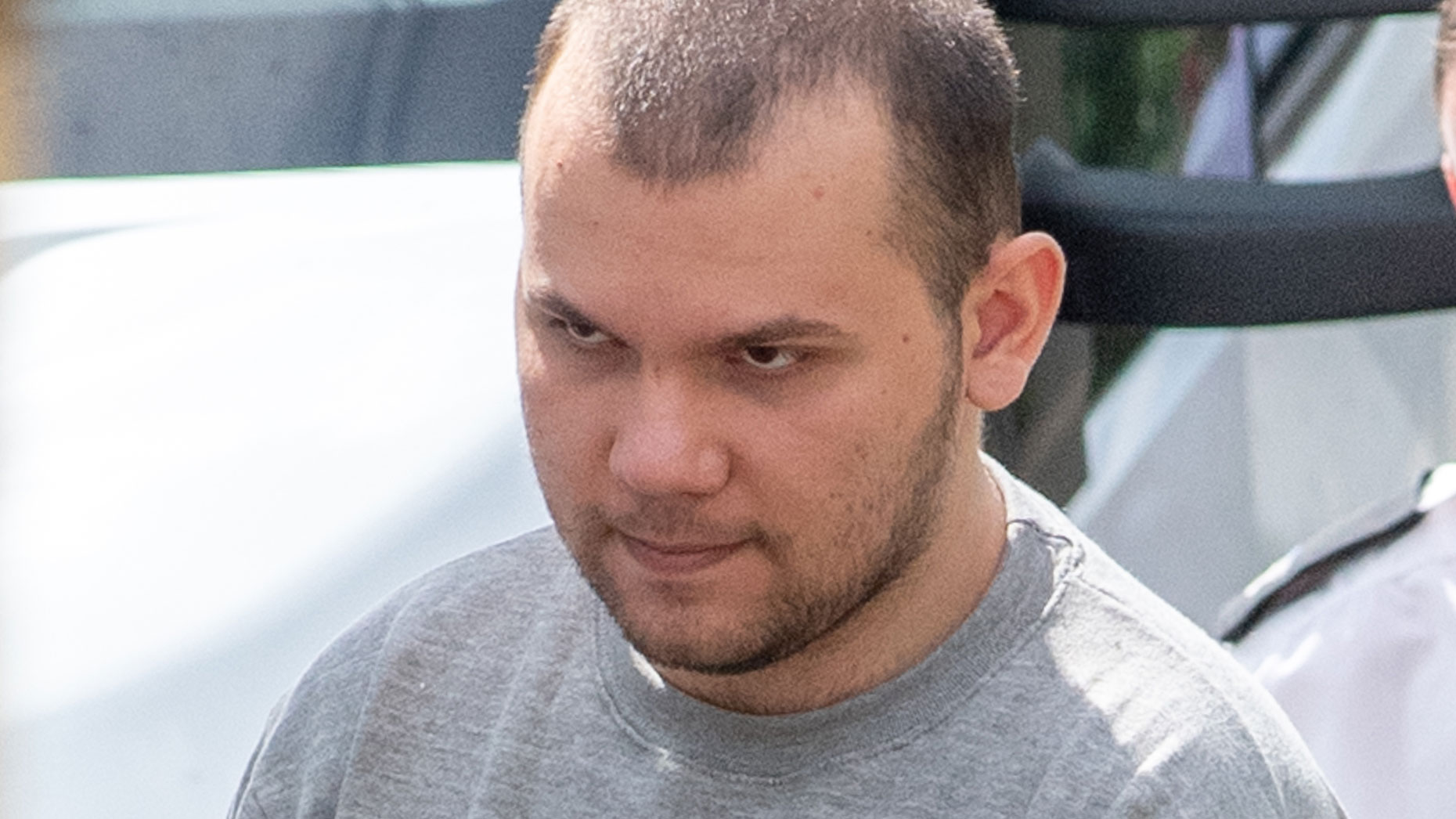 A computer software student who strangled his mother and bludgeoned her partner to death with a hammer has been convicted of their murders and jailed for life.
A jury at Lincoln Crown Court spent six hours and six minutes deliberating before they returned their verdicts by an 11-1 majority.
Andrei-Mihai Simion-Munteanu, 22, left the bodies of Leela Monti, 51, and Robert Tully, 71, at his mother's bungalow in Lincoln Road, Branston, after carrying out the killings and then took Mr Tully's 4×4 car and toured the UK.
He headed south to Salisbury and Stonehenge before continuing on to Cornwall.
Then he travelled on to Cardiff and through Wales to Holyhead before driving north to Glasgow. He visited Edinburgh and then went on to Aberdeen where he was found by police parked up in the 4×4 near to the city's airport.
Simion-Munteanu, 22, of Lincoln Road, Branston, denied the murders of Leela Monti, 51, originally from Romania, and Robert Tully, 71, originally from the United States on the night of July 28 to 29 last year.
He admitted he killed them but through his defence team argued he was suffering from mental health illness and should be found guilty of manslaughter, as a result of diminished responsibility.
But the jury rejected the defence argument and found him guilty of both murders.
He was jailed for life and ordered to serve a minimum of 32 years before he can be considered for parole.
Mr Justice Pepperall, passing sentence, told him: "Why you killed is not clear. However, I conclude that your fascination with extremely violent internet footage of accidents, suicides and terrorist beheadings taken with your conviction that there was no meaning or value to life led you to wonder whether you would yourself be capable of murder.
"In reaching that view I am fortified by your remark to the police upon your arrest that you wanted to see if you could do it. In my judgement, such thoughts combined with your feelings of worthlessness arising from your difficulties with social interaction and the prospect that your university career appeared set to end in failure, and your disproportionate sense of grievance at minor upsets, led you to become a killer.
"These were pre-meditated offences, planned in chilling detail to ensure that you would succeed in killing both Dr Monti and Mr Tully and to reduce the risk that your victims would be able to foil your murderous intent."
During the trial the jury heard that Simion-Munteanu had not been prescribed any medication for mental illness since being held in custody following his arrest in August last year and had not shown any symptoms of a mental health condition during that time.
The defendant told the jury that he believed he was evil and decided to carry out the most evil act he could think off as he thought that would bring him happiness.
Simion-Munteanu was asked why he killed them. He said: "I thought that I am evil and if I did that I would be happy."
He went on to tell the jury that on July 16 last year he took the decision to kill both his mother Leela Monti and her partner Robert Tully which he enacted two weeks later.
In the interim he carried out internet searches on how best to kill each of them quickly. The jury heard he had previously viewed images of extreme violence on a website, including beheadings and suicides.
He said: "I spent time to think of a solution to fix everything. At some point, evil came to my mind. One second it wasn't there and then it was.
"I didn't doubt that I was evil. It became the centre of my thinking.
"Since I was evil, if I did an evil act I would be happy and my depression would go away.
"I decided to kill my mother because it was the most evil thing I could do. I killed Robert because killing two people would be even worse. So it would be a great evil so that I could be happy for the rest of my life.'
He said he asked his mother to go into his bedroom for "a surprise" and then strangled her.
Then he waited until Robert Tully woke the following morning and repeatedly struck him from behind with a hammer before leaving him to die.
The defendant, who failed to complete his final year at the University of Lincoln where he was studying for a degree in computer studies, had been previously diagnosed with depression and spent a week in a psychiatric hospital in the USA when he was working there.
Leela Monti, who studied medicine in home country of Romania, had recently worked as a specialist doctor for Lincolnshire Foundation Partnership Trust from June 2013 until June 2019, working in a mental health unit at Lincoln County Hospital, and was also a staff governor. At the time of her death she was working at a psychiatric unit in Dudley, West Midlands.
Her colleagues reported her missing after she failed to turn up for work and the subsequent police inquiry led officers to trace Mr Tully's car to Aberdeen where it was found on the morning of August 5.
Simion-Munteanu immediately confessed to the killings. As a result police went to Leela's bungalow at Branston and found the bodies. Both had been dead for a week.
At today's hearing Brooke Tully, sister of Robert Tully, described him as "an extraordinary person". She said he had travelled the world and was renowned as a raconteur.
"He was an insatiably curious man who revelled in intellectual debate.
"The unspeakable horror of my brother's death has devastated our family. His life was stolen from him and he was stolen from us. We have irreparably broken hearts."
Robert Tully had primarily lived in the UK since the 1980s and at the time of his death was living in Market Rasen.
Detective Inspector Andy McWatt, of the East Midlands Special Operations Unit, said: "This is a tragic case in which two families have had to come to terms with losing loved ones in devastating circumstances.
"Simion-Munteanu never denied that he had killed his mother and Robert Tully – but also never showed any remorse for their murders.
"Given the manner of the killings it has been a difficult case to investigate, but I am grateful for the assistance of numerous officers in bringing it to court."