March 19, 2020 4.52 pm
This story is over 44 months old
The Lincolnshire distilleries making hand sanitiser for locals
a great effort from local businesses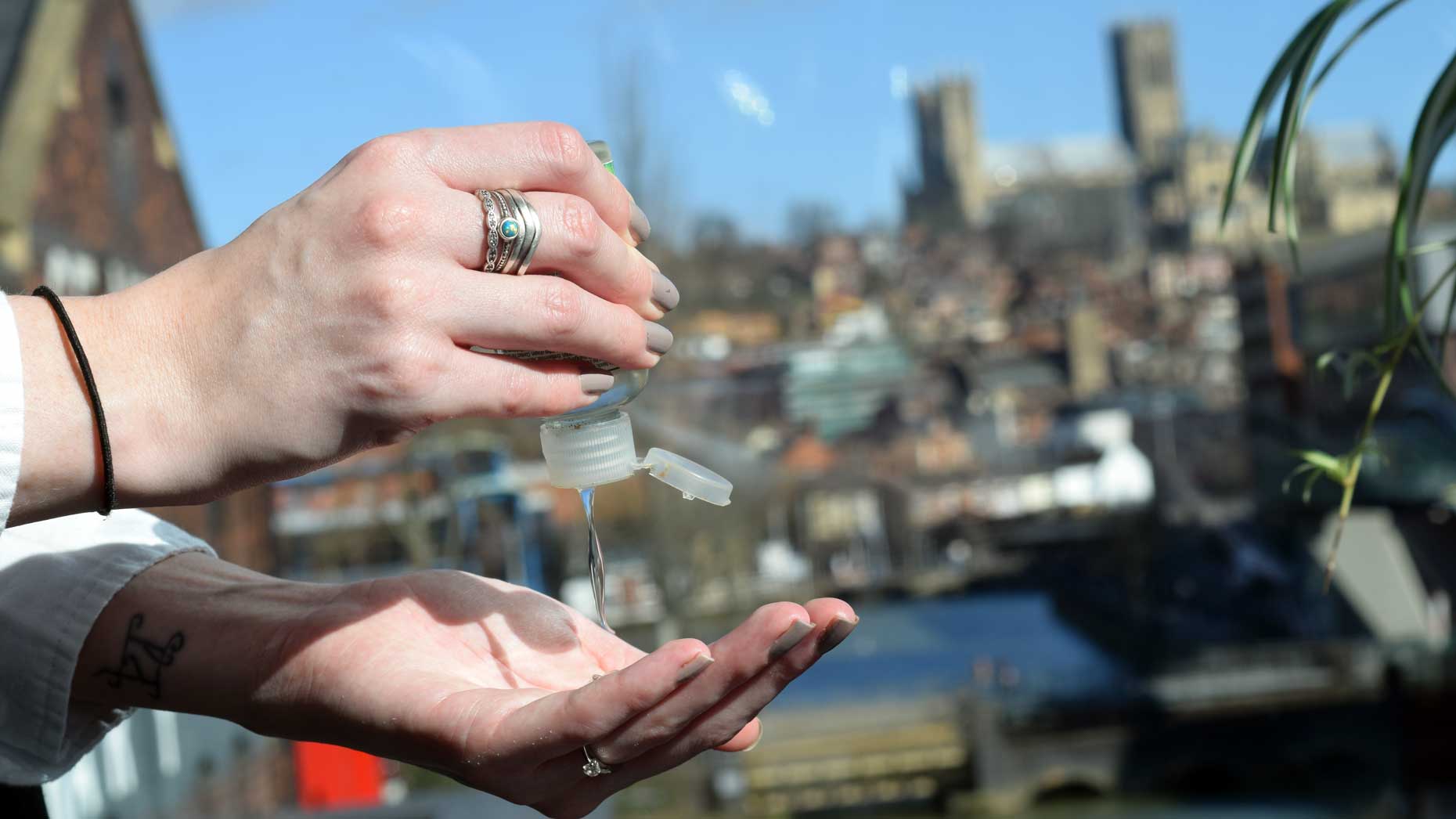 Local distilleries have begun production of hand sanitiser to combat the shortage.
Businesses in Louth and Lincoln decided to turn the high volumes of alcohol they produce into a hygienic alternative for the coronavirus pandemic.
Bottomley distillers will be launching the product next week. Co-founder Amy Conyard said they will help local business however they can.
"Our full plan for this is that our initial commercial orders are going out of the door.
"From then we will be able to allocate a set amount that we can donate to the Louth community that are in need."
Matthew Felgate, owner of the Lincoln distillery, has been making the product for people he knows, but wants to expand.
"This has been in very small amounts and given to friends, neighbours etc who fall into the vulnerable category, who need it most.
"I plan to make it now in larger quantities and get it to those in need."
Unconventional Distillery in Lincoln is providing public health outfits with hand sanitiser. These will not be available for public sale.
Owner Sam Owen said he felt the need to adapt so that he could help.
"In these troubled times, we are happy to adapt our business and transform our distillery into a hand sanitiser facility in order to assist the public health authorities during the coronavirus crisis."
These sanitisers will not be available to the public, but will provide services for public authorities.
Keep up to date with our coronavirus live feed here: