April 21, 2020 10.45 am
This story is over 20 months old
Coronavirus: Health bosses 'on the fence' over mask use
Government will review the use of masks today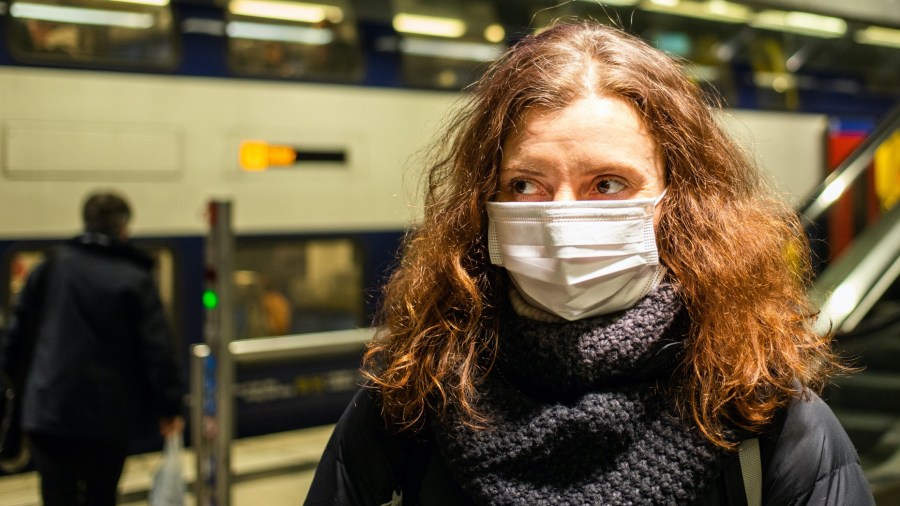 Public health bosses in Lincolnshire remain on the fence about whether or not people should wear face masks in order to prevent the spread of coronavirus.
Tony McGinty, assistant director of public health at Lincolnshire County Council, said he would be led by the science but still had concern over people disposing of masks properly.
The government is expected to review evidence about masks today (April 21) before making a recommendation of whether or not the public should wear them.
Mr McGinty said he was "on the fence" about whether or not masks should be recommended to wear.
"It will be interesting to see what the scientific evidence is," he said.
"If the scientists come out and suggest wearing face masks then I will change my mind. But I am still on the fence about it."
He added that he was concerned about the proper disposal of masks across the country.
Currently, there is no guidance for the use of masks outside of hospitals or care.
In Lincolnshire, shoppers and relatives of workers have aired fears that supermarket staff were being put at risk by lacking personal protective equipment (PPE).
The masks are worn to catch virus particles and prevent them from spreading. But they must be disposed of properly in order to prevent any further infection when handled.
Mr McGinty raised concern over the "complexity" of dealing with the masks and how that is communicated to people.
"You cannot wear each other's masks for one thing," he said. "There has to be good disposal in the household."
The government currently does not recommend use of face masks in public. But officials will review evidence today and the World Health Organisation is expected to issue fresh guidance.
It comes as ministers have been warned by NHS bosses that advising people to wear masks could affect critical supplies in the health service.
Chris Hopson, chief executive of hospitals group NHS Providers, called on the government to "fully assess" the impact of any guidance on supplies.
Scientists have encouraged the government to recommend the use of homemade masks in order to slow the spread of the virus.
But concern has been raised that any advice would see people buy medical masks and risk NHS supply.
Meanwhile, the WHO is expected to update its advice and say that masks could be used to tackle COVID-19 and allow people to leave their homes.
However, it will stop short of urging people to wear them and instead offer guidance.