April 16, 2020 12.27 pm
This story is over 20 months old
Get ready to design an Imp for Lincoln BIG's upcoming trail
Find out inside the story how to enter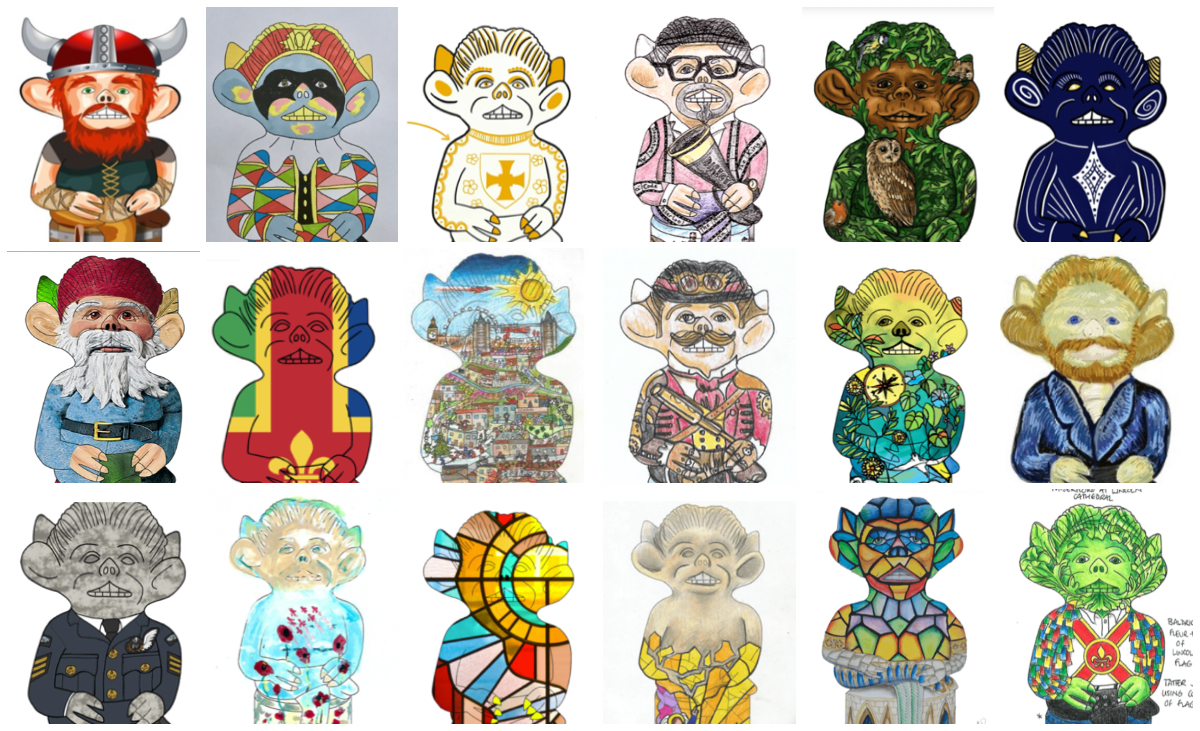 People of all ages in Lincoln have been invited to 'Design Your Own Imp' ready for Lincoln BIG's trail that will invade the city later this year.
As previously reported, preliminary designs were revealed for some of the 36 full-sized Lincoln Imp sculptures, including a Joseph Banks Imps and even a 'Vincimp' van Gogh. Among the locations suggested for the Imps include St Marks, the University of Lincoln library and outside the city's Transport Hub.
Lincoln BIG is now asking people to create a new design for one of the unpainted sculptures. It is keen to see fun designs that include myths, legends and discovery.
Download the design template here before emailing your completed submission to [email protected], with your full name and contact number, by Monday, May 18, 2020. Only one entry is accepted per person and design entries from artists that are already commissioned for the trail will not be accepted.
The winning design will be announced on Friday, May 22 via the Lincoln Imp Trail social media pages. It will be painted by an artist selected by Lincoln BIG.
Lincoln BIG Chief Executive Sarah Loftus said: "We are hoping everything will go as planned and the Imp Trail will be launched on July 4, subject to government guidelines.
"We want the Imps to put a smile on people's faces, brighten the city centre and be best trail Lincoln has seen. The competition is a great way of involving the community in the project and also gives people something fun to do during this lockdown period."
Hundreds of people poked fun at the original design of the Imp back in January, with many drawn to the long dangling leg of the statue, but that hasn't stopped the excitement from building ahead of this year's event.
The Lincoln Charter Barons' and Lincoln Knights trails helped bring extra people into the city with 210,000 visitors and 280,000 visitors in 2015 and 2017.