May 29, 2020 12.05 pm
This story is over 26 months old
Wrecked WW2 aircraft found on Cleethorpes beach
The plane crash landed 76 years ago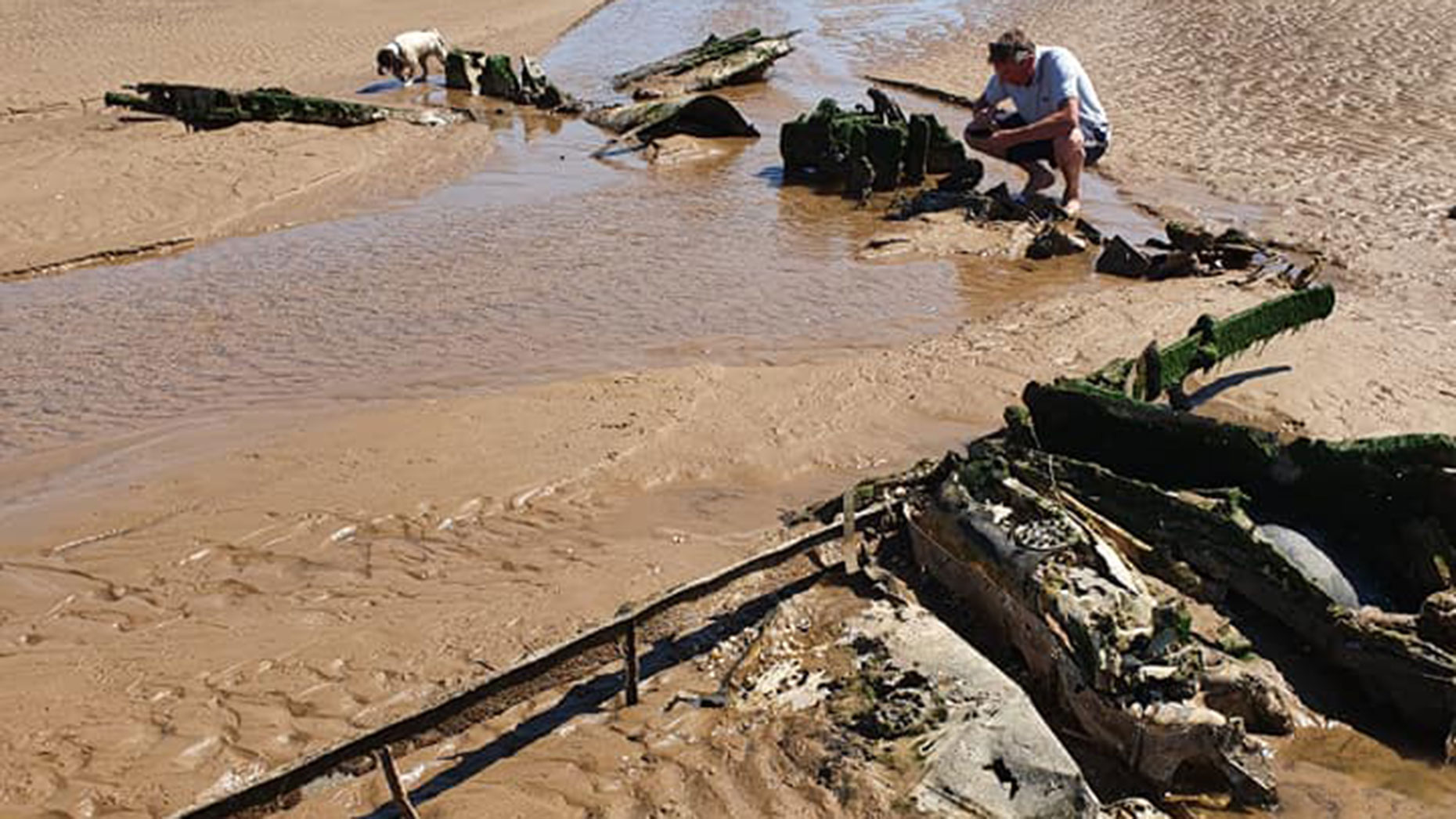 A fighter plane that crash landed during the Second World War has been found wrecked on a beach in Cleethorpes.
Debi Hartley was taking her dog Bonnie for a walk with her partner Graham Holden, when they discovered the aircraft near the Humber Mouth Yacht Club on Monday, May 25.
Graham said that he had been walking across this beach for 20 years and never saw it before.
The precise location is being kept secret as to protect the remains of the plane while Cleethorpes Coastguards look into it and document it.
The RAF confirmed it as a Beaufighter TF.X plane from the 254 Squadron, based at North Coates, a few miles south of Cleethorpes.
The fighter plane allegedly crash landed 76 years ago in 1944, after both engines failed while in the air, with a crew of two men on board.
Both men were uninjured and escaped safely before the plane hit the ground.