July 9, 2020 12.57 pm
This story is over 24 months old
Grantham southern bypass bridge beams now in place
Huge crane used to bring beams for bridge over the A1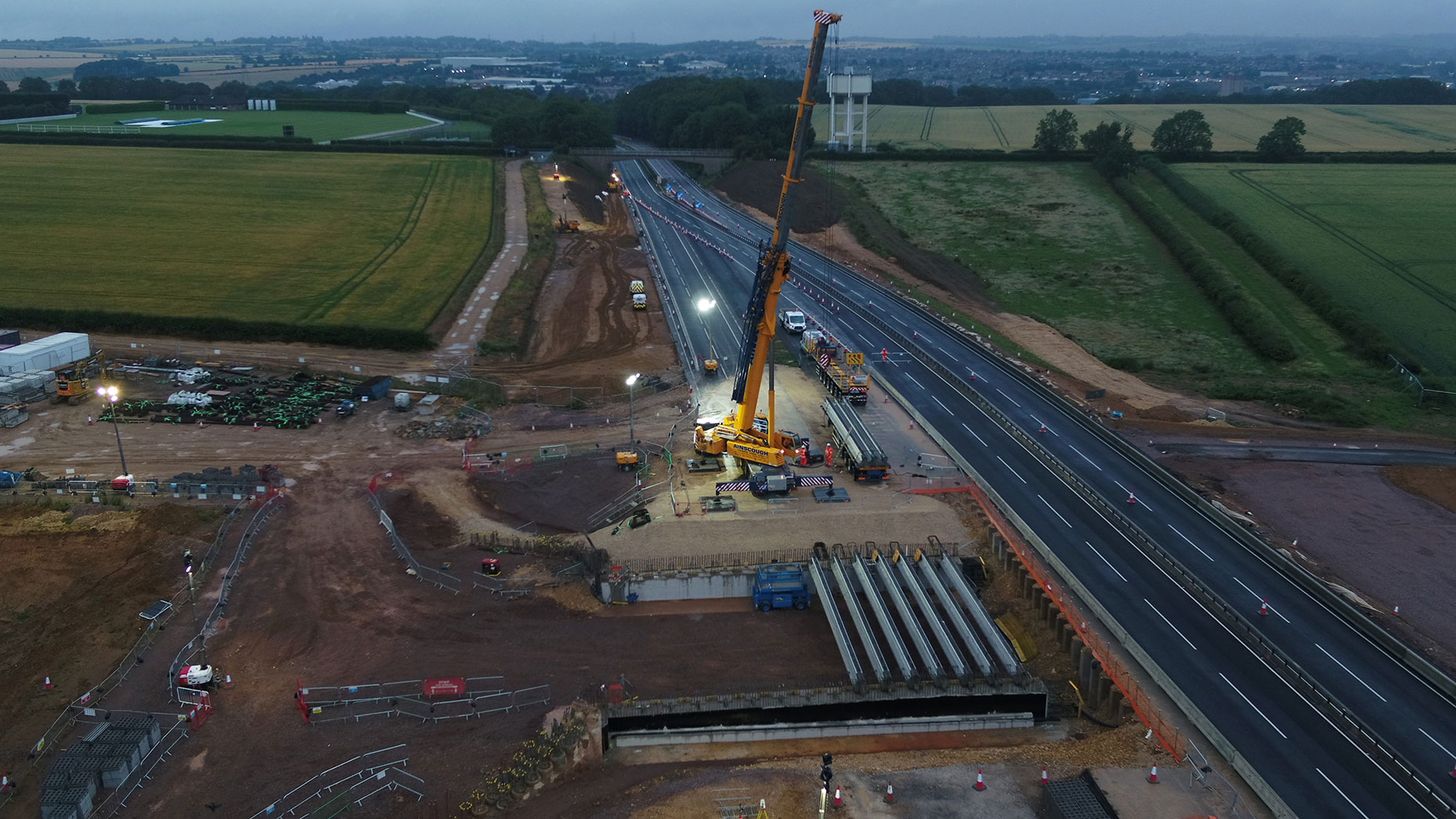 The first set of bridge beams on the new Grantham Southern Relief Road along the A1 have now been lifted into place.
Work began on Monday, July 6 to deliver sixteen bridge beams as part of the new relief road on the A1.
This has closed the road between Little Ponton and Harlaxton all week, but the road is expected to reopen again on Saturday, July 11.
Operatives worked overnight with a 250-tonne crane to bring the beams over to the west side of the road, and that has now been achieved.
Once completed, the bridge will span for 17 and a half metres as part of the A1, with four new slip roads off and under the A1.
Councillor for highways and transport at Lincolnshire County Council, Richard Davies, said: "This is big milestone for the relief road, since it signifies the progress we're making on one of the most complicated parts of the project.
"Once the team is finished the first half of the new A1 bridge, traffic will be diverted onto it as work on the eastern side begins, including lifting thirteen more beams into place."
The council are hoping that the entire relief road will be open in 2023.