County council braced for flurry of pavement seating extensions
It will regulate the outdoor space across most Lincolnshire districts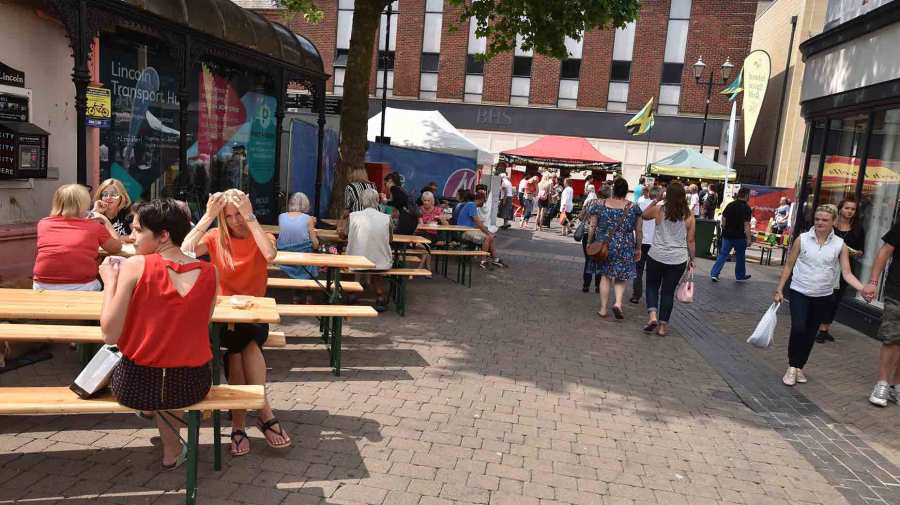 County council bosses have vowed not to turn a blind eye to businesses which abuse new legislation allowing restaurants and pubs to set up on pavements easier.
Five out of the seven district councils have so far agreed to let Lincolnshire County Council take the reins on new rules which attempt to streamline the ability of businesses to get licences to place furniture on the footpath outside their premises.
The new legislation is one of the measures from central government hoping to help kickstart the economy after the COVID-19 pandemic.
Members had a number of concerns about businesses blocking roads, or what would happen with late night premises.
County council highways portfolio holder Councillor Richard  Davies said highways would have the final say and would inspect any issues if they occurred.
He said local councillors and partners would still be consulted, including police if needed.
"If we get a complaint that's well-founded we will take a very dim view," he said.
The City of Lincoln Council has previously voted to take control themselves saying it would be "vital" to help rebuild business in the city centre, while Boston Borough Council has yet to make a formal decision.
Councillor Davies told members: "It's no surprise or shock to see trading is a good idea in the public realms not withstanding COVID-19.
"Since face coverings have become mandatory in shops there has been a significant downturn in the retail environment."
Councillor Davies told members it would take a process that usually takes months and turn it into a 14 day turnaround.
The responsibility had fallen on district councils, however, Councillor Davies said: "A number of [them] have approached us with concerns about handling this."
Nottingham Council were processing 20-30 a day, he said, adding: "Most councils are not geared up to deal with this level of detail."