August 26, 2020 12.48 pm
This story is over 39 months old
Volunteers donate rainbow scrubs to Lincoln County Hospital
Made by volunteers, with a bit of celebrity help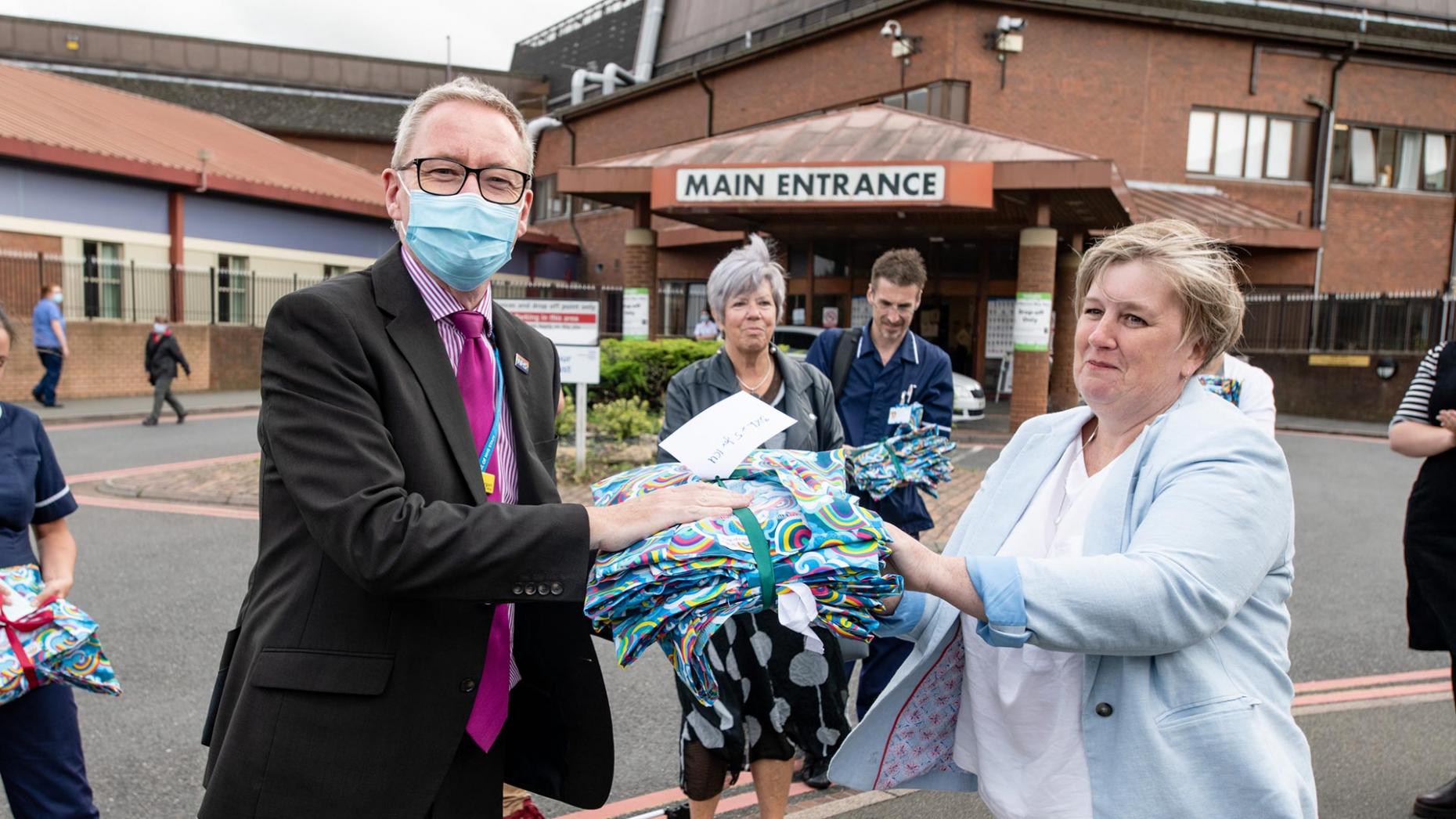 Lincoln County Hospital has been given over 950 sets of rainbow scrubs by a volunteer charity that received a generous donation from radio DJ Chris Evans.
The Little House Lincoln was formed by volunteers in April to create scrubs for key workers in response to the COVID-19 pandemic PPE shortages.
A total of 970 sets of rainbow scrubs were donated to Lincoln County Hospital on Tuesday, after a huge fundraising campaign from Chris Evans.
The famous radio DJ held a celebrity auction and raised over £1 million to create rainbow fabric and distribute it around the country.
The Little House Lincoln received 30 rolls of the fabric and created hundreds of sets of scrubs for the hospital's ICU department.
The group has previously delivered close to 10,000 scrubs to frontline staff across the region, including St Barnabas Hospice, Lincoln prison and care homes.
At the handover were a number of key figures in Lincoln's health sector, including chief executive of Lincoln County Hospital, Andrew Morgan.
Paul Yates, governor of Lincoln prison was also present, representing the prison textiles team who made the pre-cuts for the scrubs.
All the scrubs were sewed by volunteers at The Little House Lincoln.