April 22, 2021 11.15 am
This story is over 14 months old
Clip 'n Climb: Skegness Pier announce exhilarating second new attraction
A new place on the pier for thrill-seekers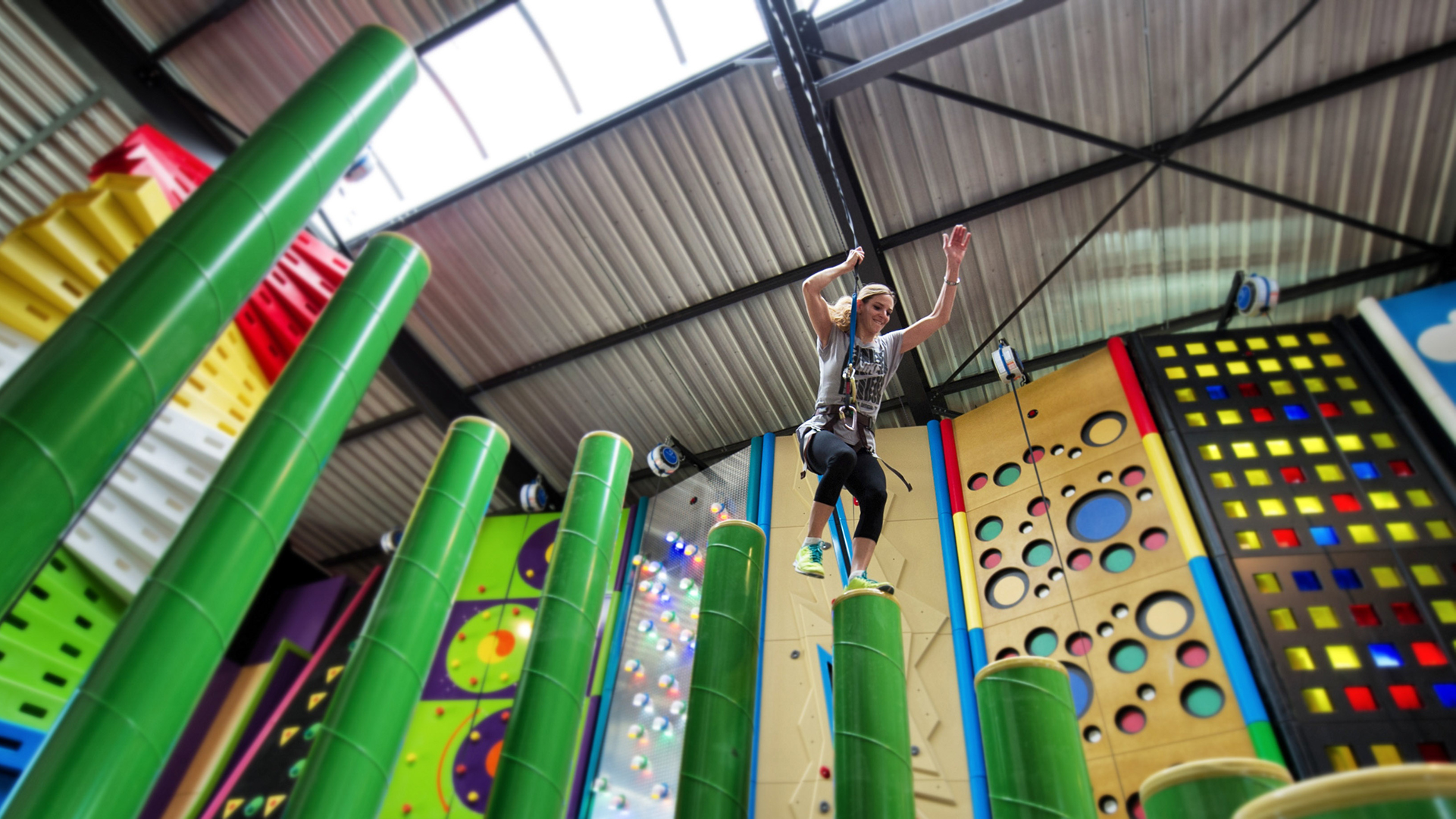 A brand new climbing centre, the first of its kind in the area, will be coming to Skegness Pier this summer as part of three new attractions on the east coast.
Clip 'n Climb, a climbing experience with 14 adrenaline-fuelled walls to try out, will open to the public on May 17, in line with government's coronavirus guidelines.
The variety of challenges on offer at the venue cater for people of all skill levels, with some designed for thrill-seekers and others for more beginners.
One of the walls is the 'Face to Face' which will see you climb right in front of whoever you choose to come with, while braver visitors can dare to take on the self-explanatory 'Leap of Faith'.
It is the second of three new attractions coming to the Pier this year under new owners Mellors Group, with the rooftop bar Playa at the Pier being announced earlier this month.
Clip 'n Climb will have many COVID-19 prevention measures in place, including PPE for staff, regular cleaning, social distancing signage and reduced session sizes, wit pre-booking also encouraged but not compulsory.
Speaking of the arrival of Clip 'n Climb, Paige Harris, Head of Marketing at Mellors Group, said: "We are so excited to bring this new attraction to our beloved Skegness Pier and we cannot wait to see children of all ages and adults enjoying themselves at Clip 'n Climb.
"There truly is nothing like this in the Skegness area so we're thrilled to announce the arrival of the centre to the Pier and invite our visitors to make totally unique memories.
"We understand it's been a difficult year for families, so we're excited to announce there will be a variety of purse-friendly promotional offers and package deals throughout the summer, so keep your eyes peeled!"