April 22, 2021 10.57 am
This story is over 14 months old
Grantham teen found with 'zombie knife' and drugs
An 11-inch blade and class A drugs were found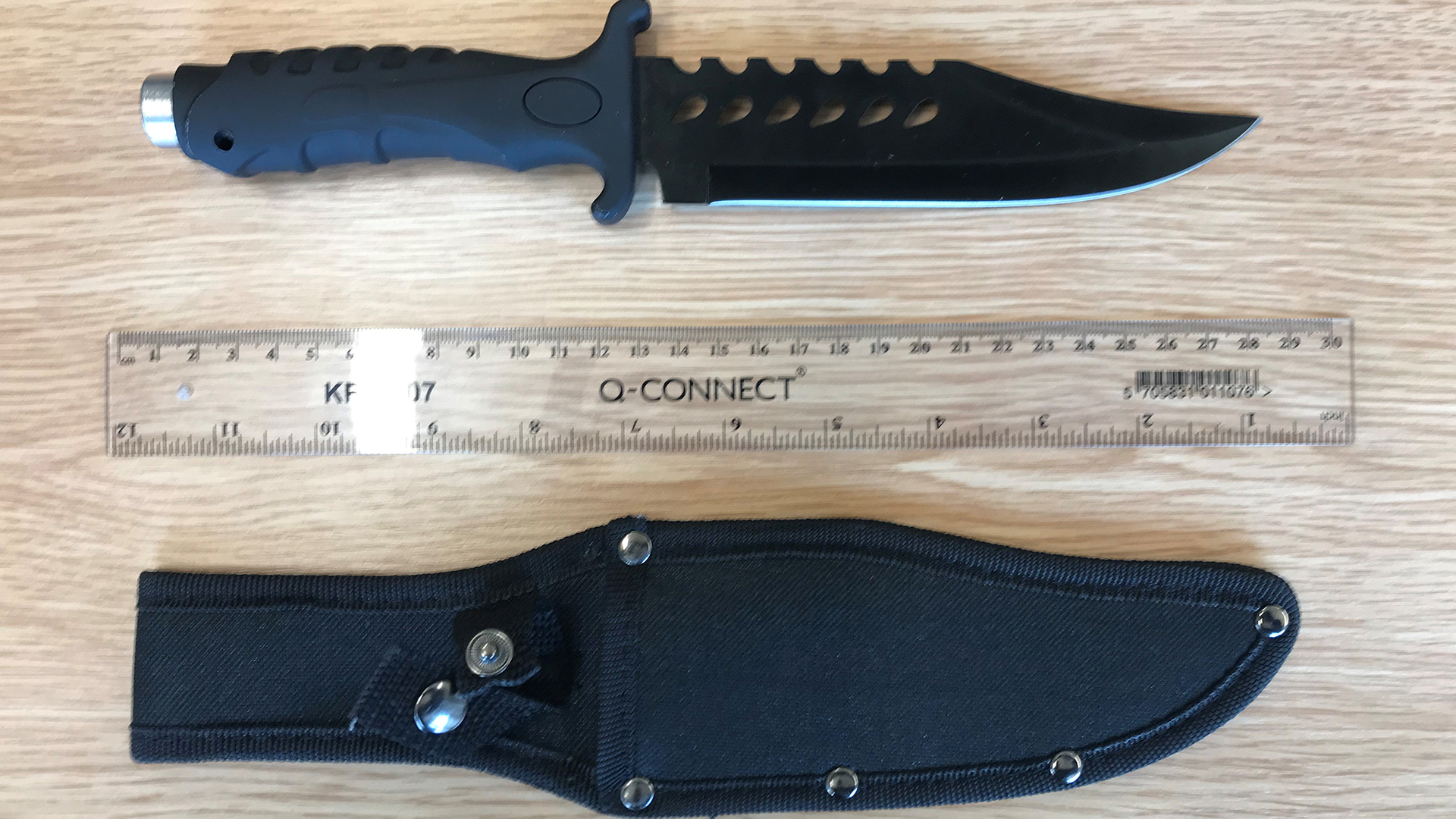 An 18-year-old man from Grantham has been arrested after police found an 11-inch knife and class A drugs in his possession.
On Tuesday, April 20, officers were alerted to suspicious behaviour by CCTV operators in the town, which prompted a search on an 18-year-old man.
When police searched him, they uncovered an 11-inch zombie style knife as well as a "significant amount" of class A drugs.
The man was later arrested for possession of an offensive weapon in a public place, as well as suspicion of being involved in the supply of controlled drugs.
The 18-year-old has been released under investigation, and officers have seized the weapon and drugs.
This case falls under Operation Raptor, a countywide operation which aims to tackle and reduce offences involving weapons.
Chief Inspector Phil Vickers said: "Operation Raptor shows our ongoing and long-term commitment to getting weapons off the streets of Lincolnshire. We will take every available opportunity to do this to ensure that our county remains a safe place to live, work and visit.
"We work closely with community partners, in this case South Kesteven District Council CCTV Team, to keep local communities safe – This was an excellent example of that close working and I am grateful for their support."