Canoe club helps remove invasive plant species in Lincoln canals
The plants can be dangerous to underwater life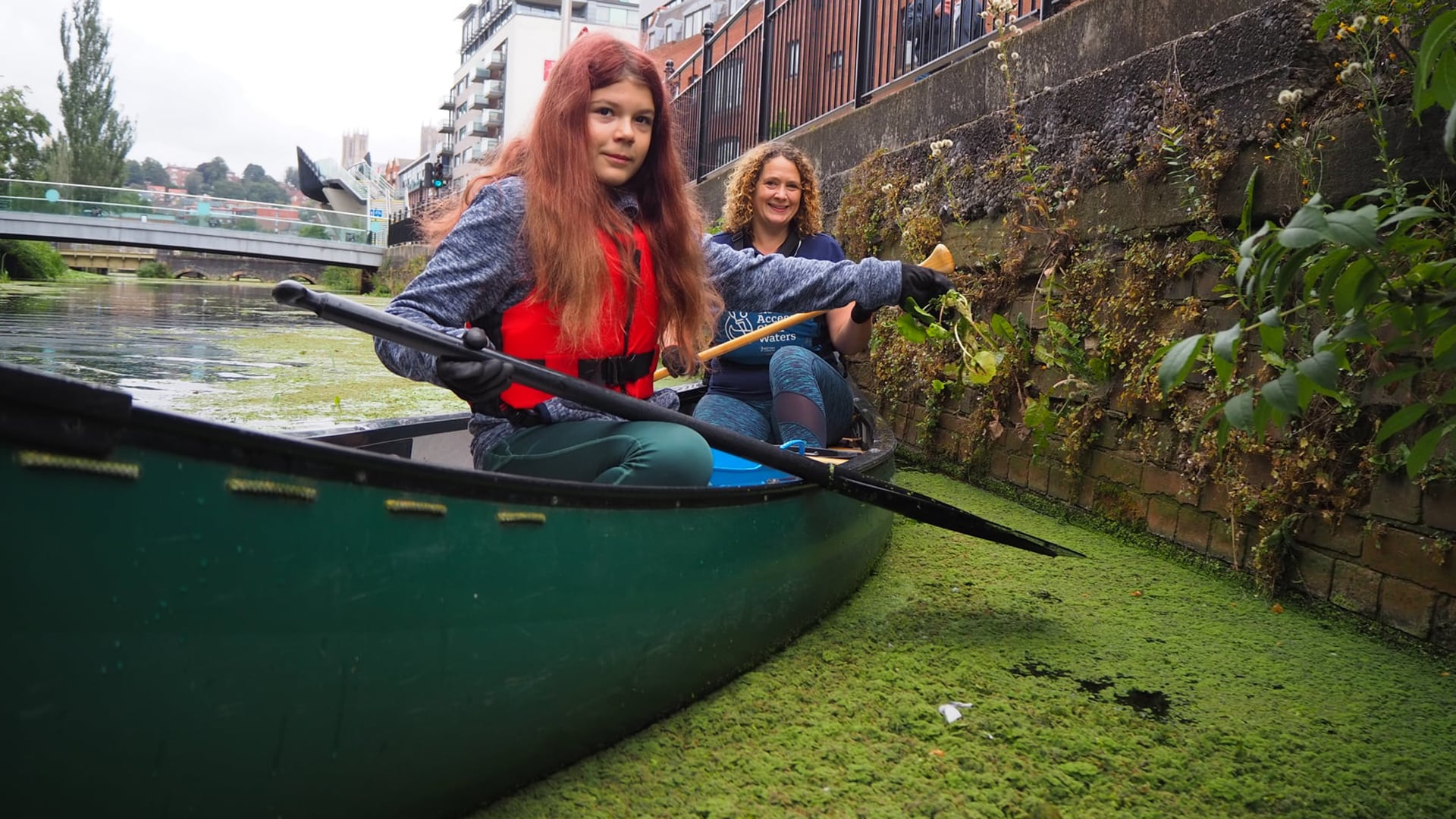 Volunteers in Lincoln have taken to the River Witham to tackle the amount of "invasive" plant life in the water, which poses a threat to the wildlife that live there.
RiverCare & BeachCare, a not-for-profit environmental care organisation, teamed up with Lincoln Canoe Club, Lincolnshire Rivers Trust and British Canoeing to tackle the growing number of floating pennywort plants found in the River Witham.
The team went out in their boats to remove the non-native invasive species from the river, as it can prove toxic for fish and other aquatic life due to how it changes oxygen availability within water.
Floating pennyworts can choke drainage systems and crowd native water plants, as well as being very difficult to control due to rapid growth rates.
A spokesperson for RiverCare & BeachCare said: "It was great to get together to discuss next steps for monitoring and controlling the non-native invasive species in Lincoln and see what we are really up against.
"There is a lot to do in the fight to stop the spread, so if you would like to get involved & help save your local river from floating pennywort, get in touch!"
You can get in touch by visiting the RiverCare & BeachCare website.