August 12, 2021 5.17 pm
This story is over 27 months old
Entrepreneur expands Lincoln village empire with two new shops
A new and exciting venture in Navenby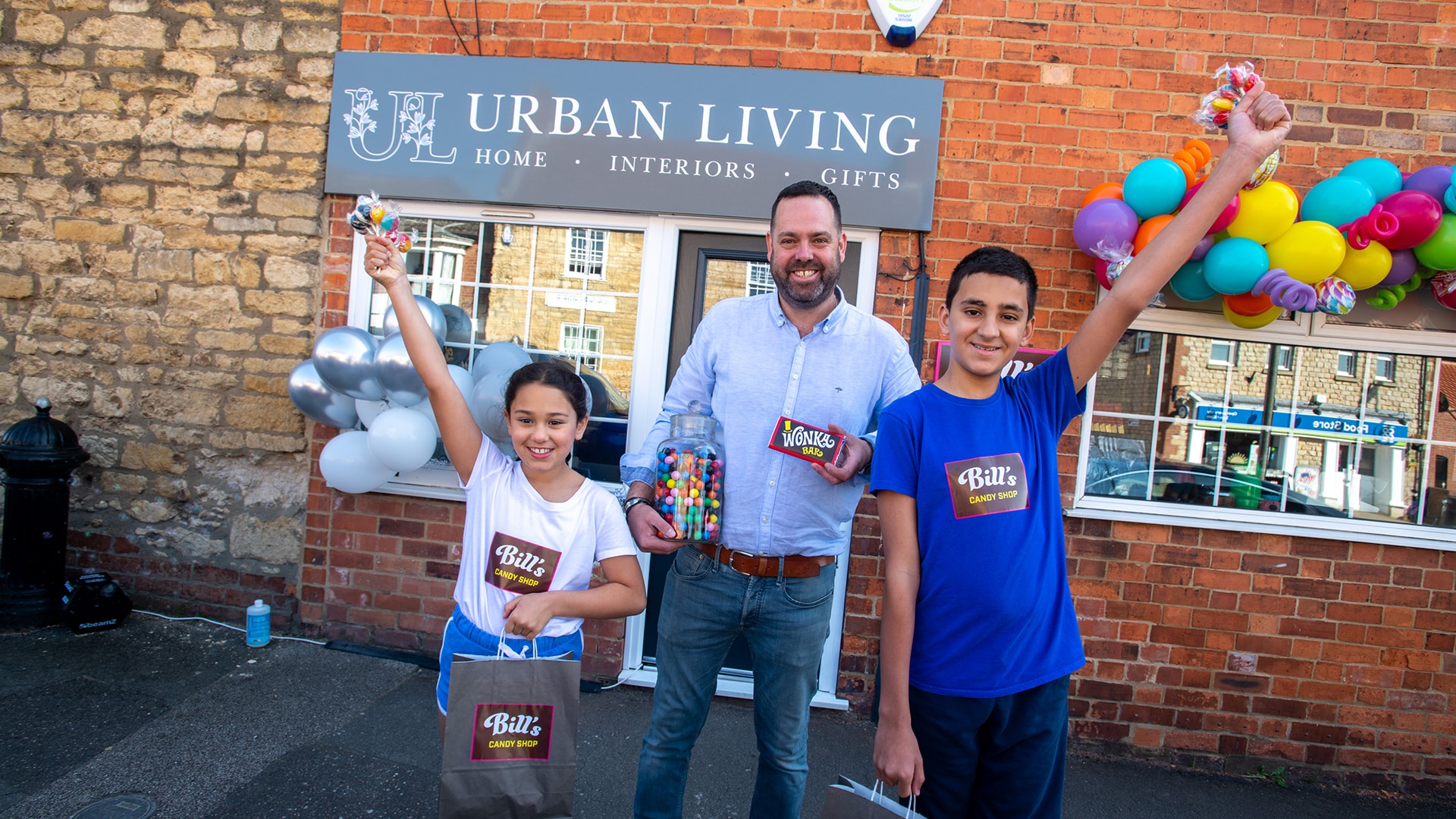 A hairdresser turned entrepreneur in Navenby has taken his business to the next level by opening two more shops in the village, offering classic sweets and traditional homeware in the same building.
Luke Daniels, a hairdresser by trade, made the plunge into a different line of work during the first lockdown, when he opened Urban Gelato & Milkshakes inside his hair salon at Courtyard Mews in Navenby last May.
He already has five businesses in the village, but after listening to the thoughts of the community and spotting a gap in the market, Luke has opened up two more; a homeware & gift store as well as a sweet shop.
Situated on the High Street, Bill's Candy Shop and Urban Living occupy the same building but offer different products entirely.
Bill's Candy Shop is a traditional sweet shop based on Luke's favourite film, Willy Wonka & The Chocolate Factory, selling American style treats by the gram, as well as classic chocolate bars, toffees and fizzy drinks.
Beyond the sweet shop is Urban Living, which sells a wide variety of eco-friendly, bespoke homeware items and gifts for people of all ages, across two floors and seven distinct rooms.
Each room in the shop is dedicated to a different demographic, with one room dedicated to bathroom supplies such as soaps and bath bombs, and another for cards and gifts wrapping.
As well as this there is a children's toy room, an art room with paintings from an artist from Camden, and space for another of Luke's businesses, Urban Blinds.
Part of the business' unique selling point is that the stock will rarely be replicated, and once things are sold they will be replaced with something different.
Luke told The Lincolnite: "As a hairdresser you chat to people in the village and they tell you what the village is missing, and everyone said that it needed a homeware-style shop.
"It's a quirky idea and with Navenby being the epicentre of surrounding villages, we hope it can bring in plenty of customers."
It brings together local brands as well as championing some of Luke's other business ventures, including Urban Blinds, local kitchen company Cook & Sleep and luxury leather gifts brand, ASALI.
Urban Living and Bills Candy Shop will be open seven days a week from 10am to 6pm, with local staff on hand to help with whatever you may need from the shops.