September 10, 2021 3.44 pm
Another queue frenzy at Lincoln tip after booking system ends
The post-booking system rush rolls on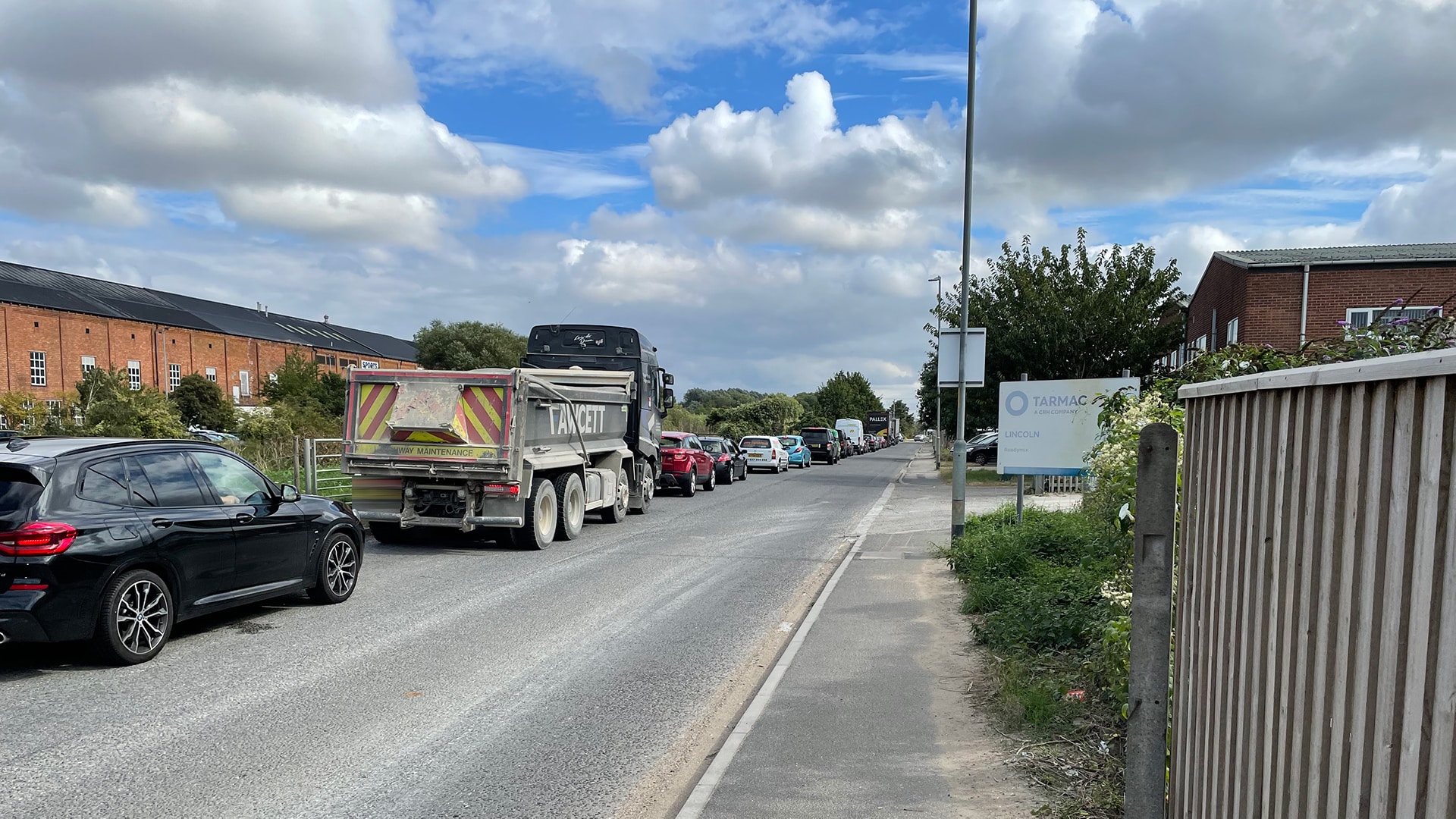 The long queues waiting to get into Lincoln's waste and recycling centre have continued on Friday, just a week after the booking system was scrapped by the council.
Introduced during coronavirus lockdown to maintain social distancing and manage crowding, the booking system for Lincolnshire tips came to an end on Wednesday, September 1.
Ever since, the Lincoln centre at Great Northern Terrace has had multiple traffic issues, with congestion back overquarter of a mile at times, due to booking no longer being necessary.
Long queues first started emerging on Friday, September 3, and they have appeared once again this Friday.
One disgruntled driver stuck in the queue sarcastically said "what a brilliant idea that was" in reference to scrapping the booking system, as he was left waiting in traffic.
Despite the frustrations at the queues, the booking system came under immense public scrutiny after a report before the council in July found that it had cost around £9,000 a month to operate, and around 12-15% of people who booked did not show up.
Simon Bell, from waste services at Lincolnshire County Council, said: "This afternoon, we've had a large number of residents trying to access the HWRC at Great Northern Terrace.
"This has meant, at times, people have needed to wait up to 40 minutes to access the site. We're doing our best to move people through the site as quickly as possible. We're sorry for any inconvenience caused."