October 27, 2021 5.04 pm
This story is over 25 months old
860 new COVID cases in Greater Lincolnshire on Wednesday as fifth vaccine seeks approval
Push for youth vaccinations too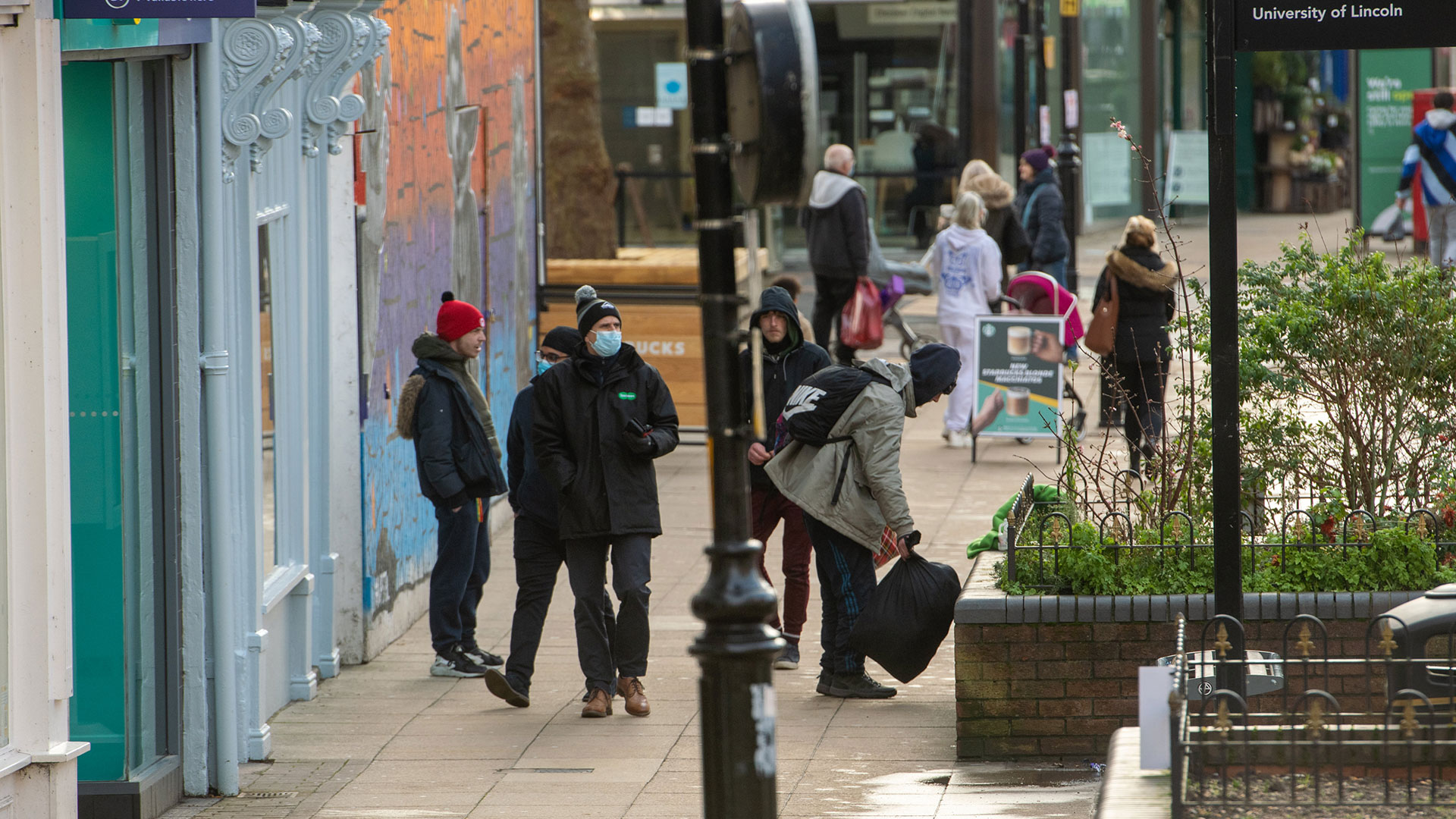 There have been new 860 new cases of coronavirus confirmed in Greater Lincolnshire on Wednesday, as a fifth vaccine seeks approval in the UK.
The Greater Lincolnshire case figure is almost 10.88% down on the record-breaking 965 cases last Wednesday.
Meanwhile, Novavax has submitted data for its phase three trial to the UK's Medicines and Healthcare products Regulatory Agency (MHRA).
The latest COVID stats for Lincolnshire are:
860 new cases of coronavirus in Greater Lincolnshire with 638 in Lincolnshire, 123 in North East Lincolnshire and 99 in North Lincolnshire
The latest figures saw Lincolnshire pass the 90,000 case mark
Four further deaths were recorded in the government figures including three Lincolnshire and one North East Lincolnshire resident
No further deaths were recorded in Greater Lincolnshire Hospitals
Nationally cases increased by 43,941 while deaths rose by 207
The UK has already ordered 60 million doses of Novavax and bosses said the latest submission brings it "significantly closer" to delivery.
Stanley Erck, the company's president and chief executive, said it would be the "first protein-based COVID-19 vaccine, built on a proven, well-understood vaccine platform that demonstrated high efficacy against multiple strains of the coronavirus".
"We look forward to MHRA's review and will be prepared to deliver vaccine doses following what we anticipate will be a positive decision," he said.
"We thank the clinical trial participants and trial sites in the United Kingdom, as well as the UK Vaccines Taskforce, for their support and vital contributions to this programme."
Elsewhere, the latest data from the Office for National Statistics has shown around nine in 10 UK adults have COVID-19 antibodies, but that positivity rates in the 60-64-year-old age range were falling by 10%.
More than a million people in the Midlands have now had their COVID-19 top-up jab, the NHS said.
The region is the first to hit the milestone after the NHS kicked off the booster programme on September 16.
Nearly 16 million vaccines have already been delivered in the Midlands since the NHS in England made history when Margaret Keenan received the first jab outside of a clinical trial in Coventry in December 2020.
Alison Tonge, the NHS England and NHS Improvement director responsible for overseeing the vaccination programme across the Midlands, said: "It is fantastic to see the public step up to do all they can to keep building our wall of defence against COVID-19 with over a million already coming forward for their top-up vaccine.
"There are still a further one million people eligible for the booster vaccine who have yet to have their jab, so I would urge them to get protected as soon as possible."
In Lincolnshire, 74,000 booster shots have been given to eligible people.
The county's NHS is offering children aged 12-15 the opportunity to get their COVID vaccination at a series of 'pop-up' sessions at the county's two mass vaccination centres during half-term.
Around 30% of that age range have been vaccinated so far.
Rebecca Neno, Director of Covid and Influenza Vaccination Programmes, NHS Lincolnshire CCG, said: "Our teams vaccinating 12-15s in schools have been exceptionally busy over the last few weeks and are doing an amazing job, helped by the support and cooperation of our school colleagues.
"We want to offer those who've missed their COVID vaccination in schools for whatever reason, or who are yet to have the vaccination in school… every opportunity to get vaccinated."
The sessions will take place at PRSA and the Lincolnshire Showground for the remainder of this half-term week Wednesday-Friday from 2pm-7pm, and Saturday-Sunday from 10am-4pm.
---
Coronavirus data for Greater Lincolnshire on Wednesday, October 27
135,261 cases (up 860)
90,131 in Lincolnshire (up 638)
22,013 in North Lincolnshire (up 99)
23,117 in North East Lincolnshire (up 123)
2,396 deaths (up four)
1,750 from Lincolnshire (up three)
329 from North Lincolnshire (no change)
317 from North East Lincolnshire (up one)
of which 1,439 hospital deaths (no change)
885 at United Lincolnshire Hospitals Trust (no change)
44 at Lincolnshire Community Health Service hospitals (no change)
1 at Lincolnshire Partnership Foundation Trust (no change)
509 in Northern Lincolnshire (NLAG) (no change)
DATA SOURCE — FIGURES CORRECT AT THE TIME OF THE LATEST UPDATE. POSTCODE DATA INCLUDES DEATHS NOT IN HEALTHCARE FACILITIES OR IN HOSPITALS OUTSIDE AUTHORITY BOUNDARIES.