November 29, 2021 12.08 pm
Lincoln artist gives life to 250-year-old oak tree with stunning sculpture
The latest in a long line of work for Christian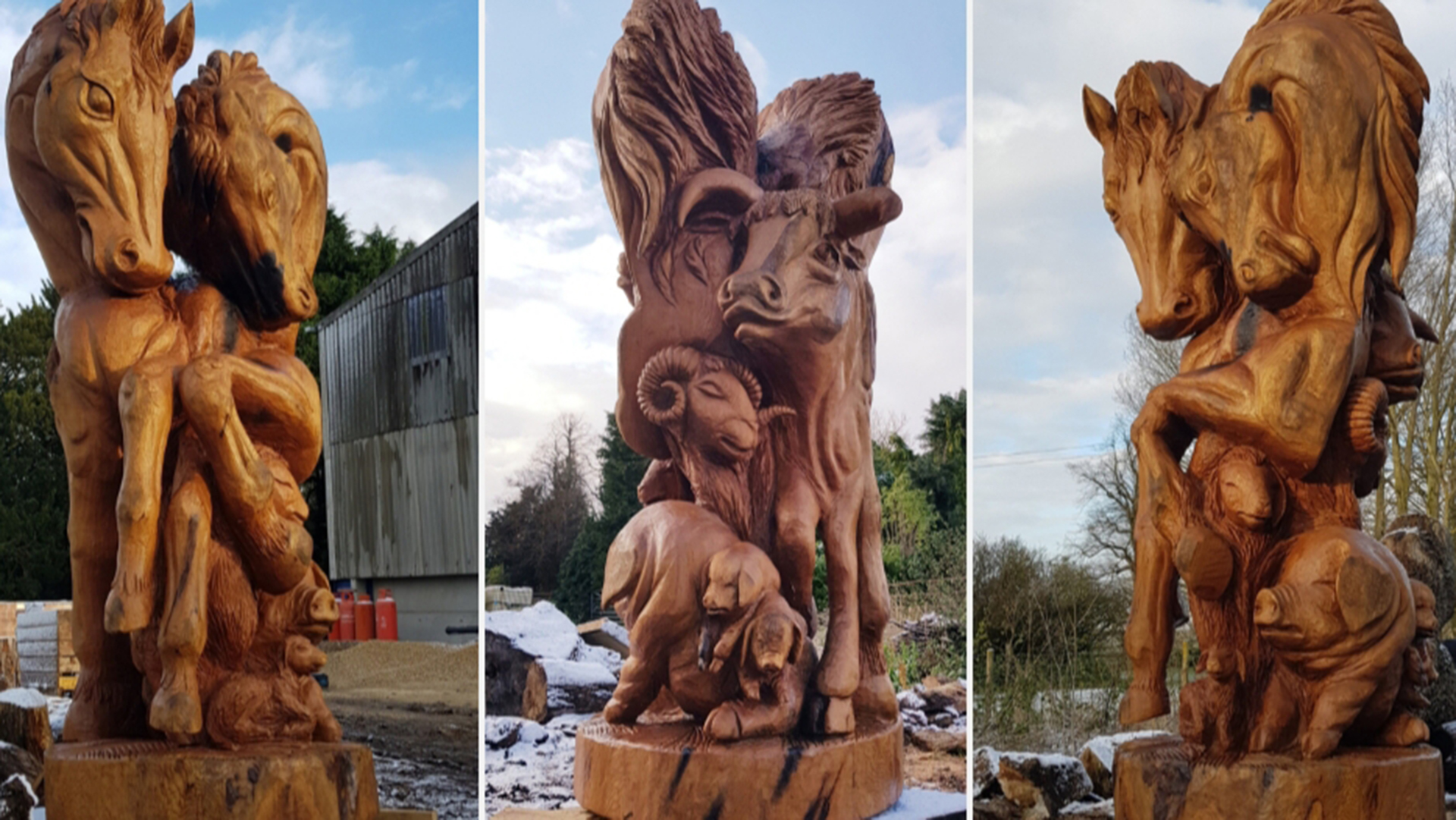 A sculptor living in Lincoln has two new wood carving creations that have given a new lease of life to old tree trunks in the city.
Christian Andreolli, 56, carved his latest creation using an oak tree that is a quarter of a millennium old, and hopes it can be used as a sculpture in Lincolnshire.
The design is called Farmlife and depicts a goat, pig and horses intertwined into one wooden sculpture that stands 3.2 metres high, after being carved out of a 4.1 tonne English oak tree trunk.
Christian said it took him 16 days to make the sculpture, using at least 20 chains to remove ingrown metal nails from the wood, dating back over 100 years.
He said of Farmlife: "This oak was slow grown with no fungus or other diseases, it had to go because it was too close to a house in Legsby.
"The buyer of the sculpture can now enjoy the view of the artwork for another hundred years, and I would be very happy to see it stay in the county as a landmark or eye-catcher."
The Lincolnite wrote a feature about Christian's amazing work last year, looking at the many creations he's made out of wood since moving to Lincoln from Austria in 2019.
He has previously made garden benches for pubs, carved monuments for Woodside Wildlife Park, and animal designs for private clients.
This latest creation is also announced alongside another design of his, which is a three-metre high carving of a hand, for signage experts Signs Express in Lincoln.
The design sits proudly outside the firm's offices on Wrightsway, and was carved using a three tonne ash tree trunk.
To see more of Christian's portfolio or to book him for commission of a sculpture, visit his website.