January 24, 2022 10.42 am
Lincoln Cathedral on way to being scaffolding-free for first time in three decades
Minster Yard will close to vehicles in meantime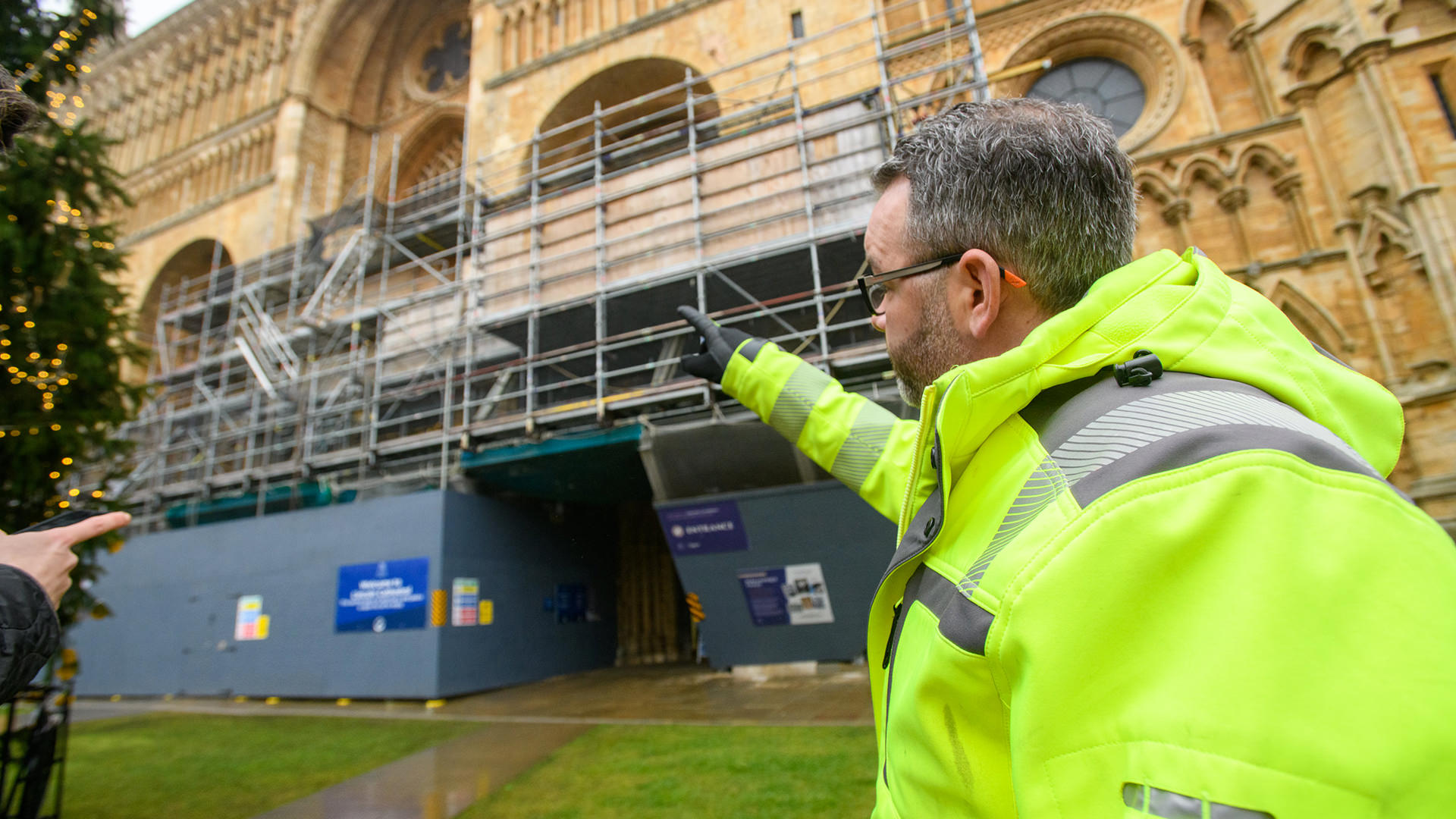 Removal of the steel support frames on Lincoln Cathedral's West Front is under way, and once complete it will see the area scaffolding-free for the first time in 36 years.
Due to ongoing conservation works of the Romanesque Frieze and the subsequent copy carvings that will be going inside the new visitor centre at the Old Deanery, the West Front has seen plenty of scaffolding in recent years.
However, that is about to change as those works gradually come to an end. The project to clean and protect the Romanesque Frieze carvings started in 2016 after £1.5 million of national lottery heritage funding, and scaffolding has been up there from previous conservation works long before that.
The Lincolnite was told the works were set for completion in mid-January, to allow for the West Front to be scaffolding-free for the first time since 1986.
Lincoln Cathedral has now announced that from Monday, January 24 to Friday, February 4, Minster Yard will close to vehicles to allow for the safe removal of steel frames from the building.
Visitors can still access the cathedral via the visitor centre, and if you are attending services you should enter through the judgement porch.
The removal of the scaffolding comes at a perfect time for Lincoln Cathedral, as it prepares to play host to Luke Jerram's magnificent 'Museum of the Moon' exhibition between Monday, February 7 and Sunday, February 27.
It will also allow visitors to the cathedral to see all of the wonderful carvings on the Romanesque Frieze, both on the walls themselves, and with the copy carvings at the visitor centre.
---
Read: 'World class' Romanesque Frieze exhibition set for unveiling at Lincoln Cathedral visitor centre
---