Lincoln Dental & Implant Studio offers accessible service to patients
Check-ups at a similar price to the NHS and various specialist treatments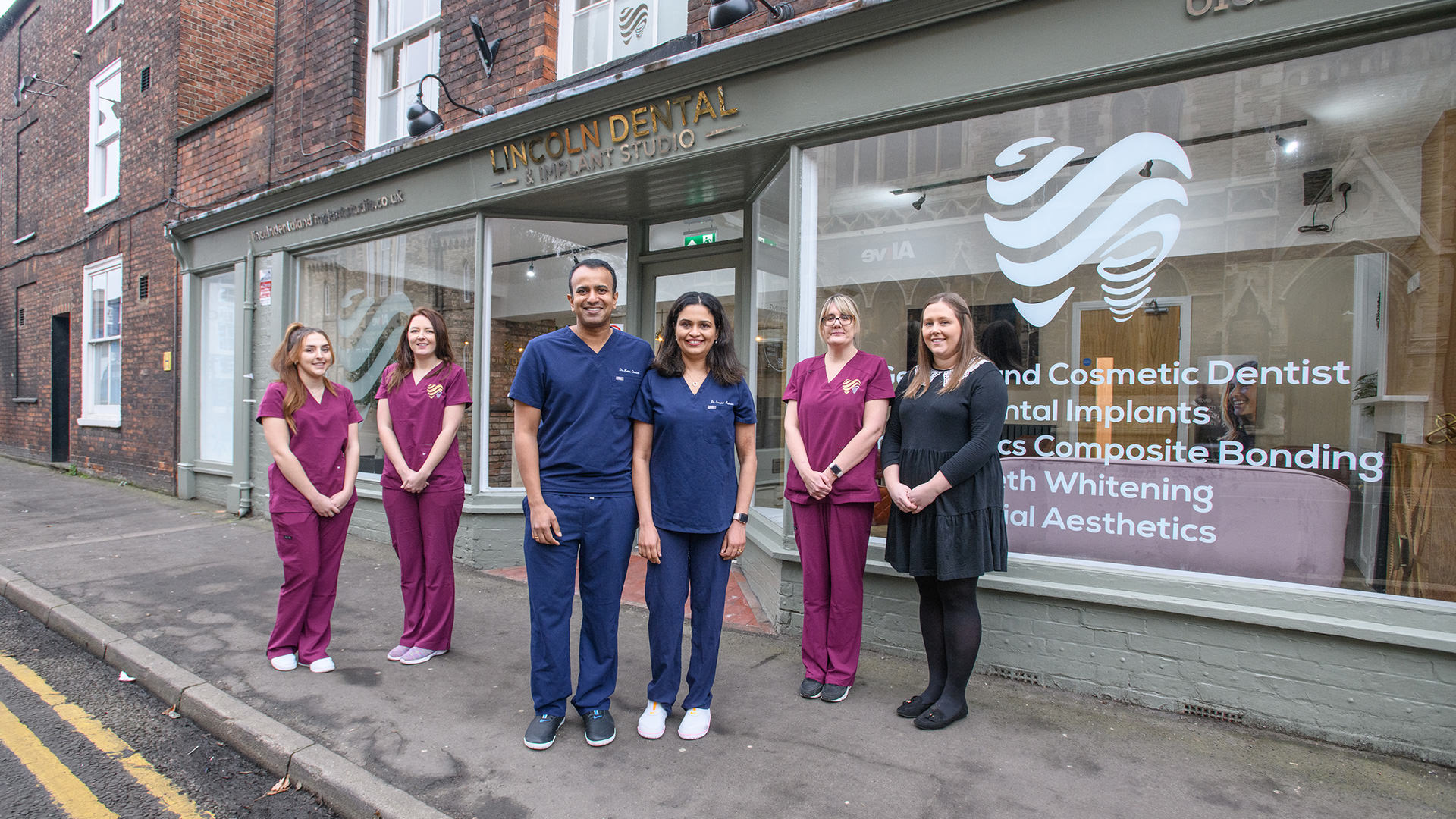 Independent and family-owned Lincoln Dental & Implant Studio offers accessible regular dental services, as well as specialist treatment and same day emergency appointments.
The practice opposite Alive Church on Newland in Lincoln was opened by husband and wife team Manu Cherian and Smitha Mathew in November 2021. The couple have been practising dentists in Lincolnshire for the past 13 years and are fully aware of the needs of the local population.
The couple also own the Kordel House Dental Practice in Horncastle. After purchasing the Horncastle practice four years ago and transforming it from a place that was going to be shut down into a thriving centre, they were determined to bring a surgery with the same ethos to Lincoln.
Manu and Smitha told The Lincolnite they know dental access is a big issue and they wanted to open somewhere that was accessible for regular dental services, but with the addition of advanced cosmetic and surgical procedures.
As well as owning the business, the husband and wife duo also work in the practice and carry out a lot of the treatments themselves.
A check-up on the NHS costs £23.80 and at Lincoln Dental & Implant Studio the cost is less than £2 higher at a price of £25.
In addition to check-ups and regular treatments, such as extractions and fillings, the practice also offers specialist services such as a orthodontics, implants, hygienist, treatments under sedation, and composite bondings for a same day smile makeover.
Manu and Smitha would also like to add more specialist services in the future to do even more in house and reduce the need for referrals.
They said: "When they come to us and see the same faces, patients will get used to the continuity of care which we have in both our Horncastle and Lincoln practices. We have been really busy and it is going well, and we are still taking on new patients."
Lincoln Dental & Implant Studio is open Monday to Friday between 9am and 5pm (closed 1pm to 2pm). It is also open for implant appointments on Saturdays by request.
Anyone wishing to register with the practice should call 01522 304314 or email [email protected]. Appointments can also be booked online here.