January 1, 2022 11.00 am
This story is over 21 months old
The Lincolnite Person of the Year: Sophie Wells
A serial winner and someone who deserves recognition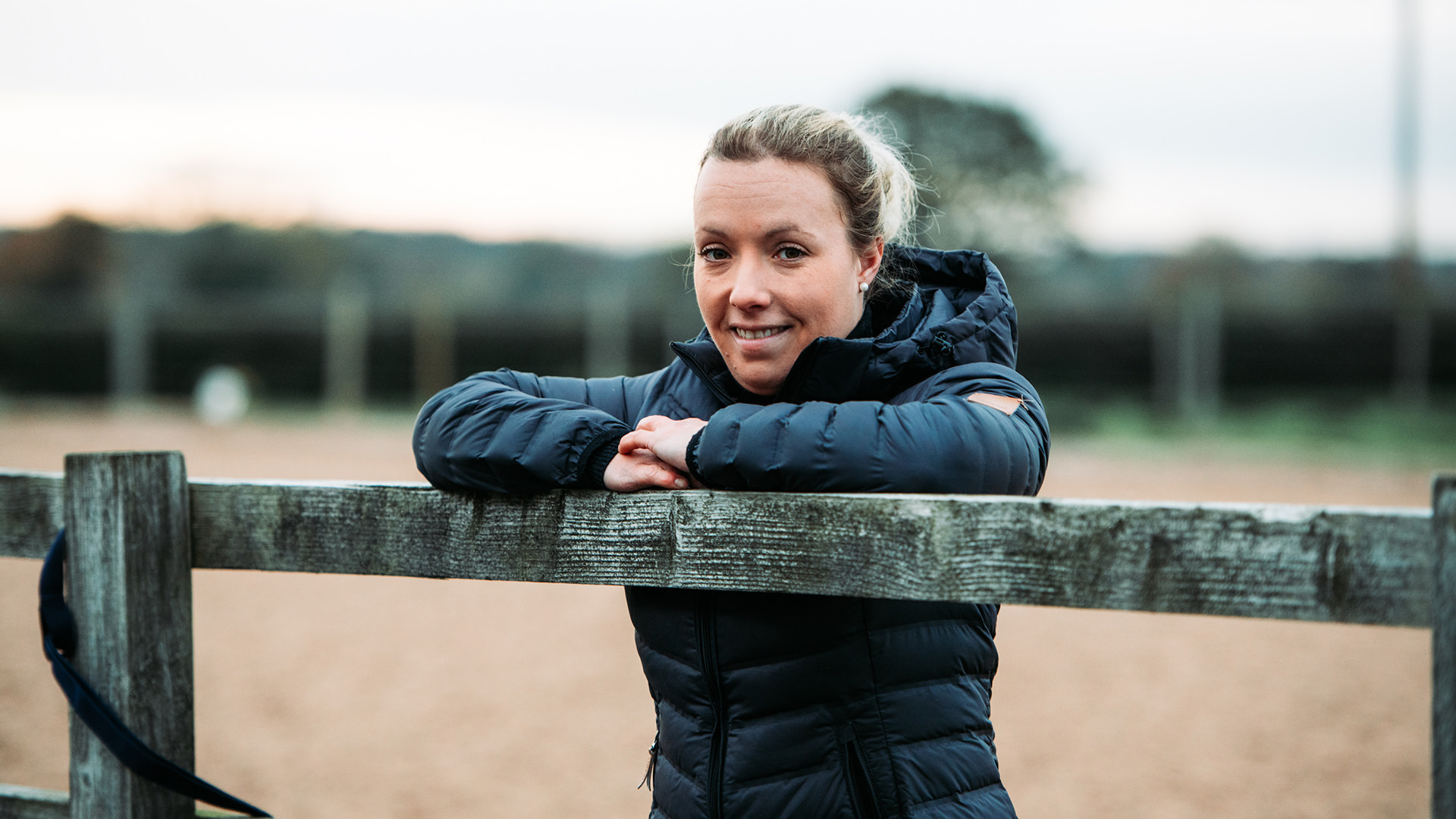 Lincoln's Sophie Wells is no stranger to success, and in 2021 she shone brightly once again as she captured the imaginations of her county and nation alike at the Paralympic Games in Tokyo.
Sophie was born in Lincoln, and had to face obstacles her whole life. She was born with amniotic band syndrome, a condition which causes her to have little to no feeling in her feet, as well as losing a number of her fingers.
She started riding horses at eight years old, facing her condition head on by wrapping the reins around her hands despite the pain it caused, and Sophie has never let that stunt her progress.
She became the first dressage rider ever to compete in an able-bodied and para-dressage team in the same year upon leaving university in 2009 to pursue her career in horse riding full time.
The 31-year-old was already a Lincolnshire hero before 2021 came around, having won six medals in the last two Paralympic Games before Tokyo, three at London 2012 and another three at Rio 2016.
She has a golden postbox outside the Magna Carta in Lincoln's Cathedral Quarter to mark her success in London nine years ago, and she's shown no sign of stopping since then.
34 medals at 12 consecutive Para Championships, meaning there has not been a continental or global competition where she has failed to win at least one medal since her first appearance in 2007. It is a winning mentality that the vast majority could only dream of.
Sophie went into Tokyo as more of an underdog, after a positive COVID-19 case almost shelved her Paralympic dream, and an injury to her usual performance horse C Fatal Attraction meant it would be a Games like no other.
Despite all this, with the spirit and determination required to be a multiple world champion in your discipline, Sophie shocked the world all over again.
Along with Natasha Baker and Sir Lee Pearson, she retained the team gold for the third successive Paralympic Games, as well as riding to a phenomenal silver in the individual test grade five, narrowly missing out on gold to her long time rival Michele George of Belgium.
It may sound like another case of new Games same old Sophie, but there were problems facing her in Japan as well as before she flew out to the Paralympics.
Typically speaking during a dressage routine, the music is played from speakers above the arena, but in Tokyo the speakers were on the floor pointing up, something Sophie and her substitute horse Don Cara M had very rarely experienced before.
"Donny did amazing," Sophie told us when we went to visit her at her Harby training base earlier this year. "You're very aware of the potential risk of something going wrong because the level of communication is different with a horse to a human."
Sophie recalled the heat and humidity of Tokyo, saying it was again a unique experience but one her and Don Cara M took in their stride, alongside the expectation of a nation given her previous victories.
"We always have a target on our backs as Team GB, but given the circumstances of George (C Fatal Attraction) and his injury meaning we needed to use a reserve, as well as testing positive for COVID-19 before leaving for Tokyo, it was nice to be the underdog for a change.
"I'm just a farmer's daughter from Lincoln, you learn to deal with the pressure but it's hard not to get involved in the expectations. We felt we let the country down in London because I didn't win all three golds. I've become more rational as I've got older, so given the circumstances I can be thrilled with the performance."
Her success in Tokyo earned Sophie the seventh and eight Paralympic medals of her glittering career, further solidifying her spot as the most decorated athlete in the history of her home county, Lincolnshire.
Speaking about becoming our Person of the Year, Sophie told The Lincolnite: "I'm honoured and humbled to be awarded The Lincolnite Person of the Year for 2021. 2021 certainly hasn't been a smooth ride which makes it feel even more surreal.
"It's a massive team effort to get horses to the top of their game, as well as myself, so I'm indebted to the team I have around me for the successes but also supporting through the really tough times."
On top of her New Year milestones, Sophie Wells has received an OBE for services to Equestrianism in the 2022 New Years Honours list.
This is in addition to the MBE she was awarded in 2013.
Sophie's eyes are now firmly set on Paris 2024, where she hopes to continue her medal rush and potentially make it to double figures for medals in her dazzling career.
As well as this, she has been taking a keen interest in coaching after pursuing a post graduate diploma during lockdown, and hopes to inspire the next generation to reach her heights once she is ready to retire from dressage.