February 14, 2022 9.54 am
Inflatable festivals of fun coming to Lincolnshire this summer
Fun days out in the school holidays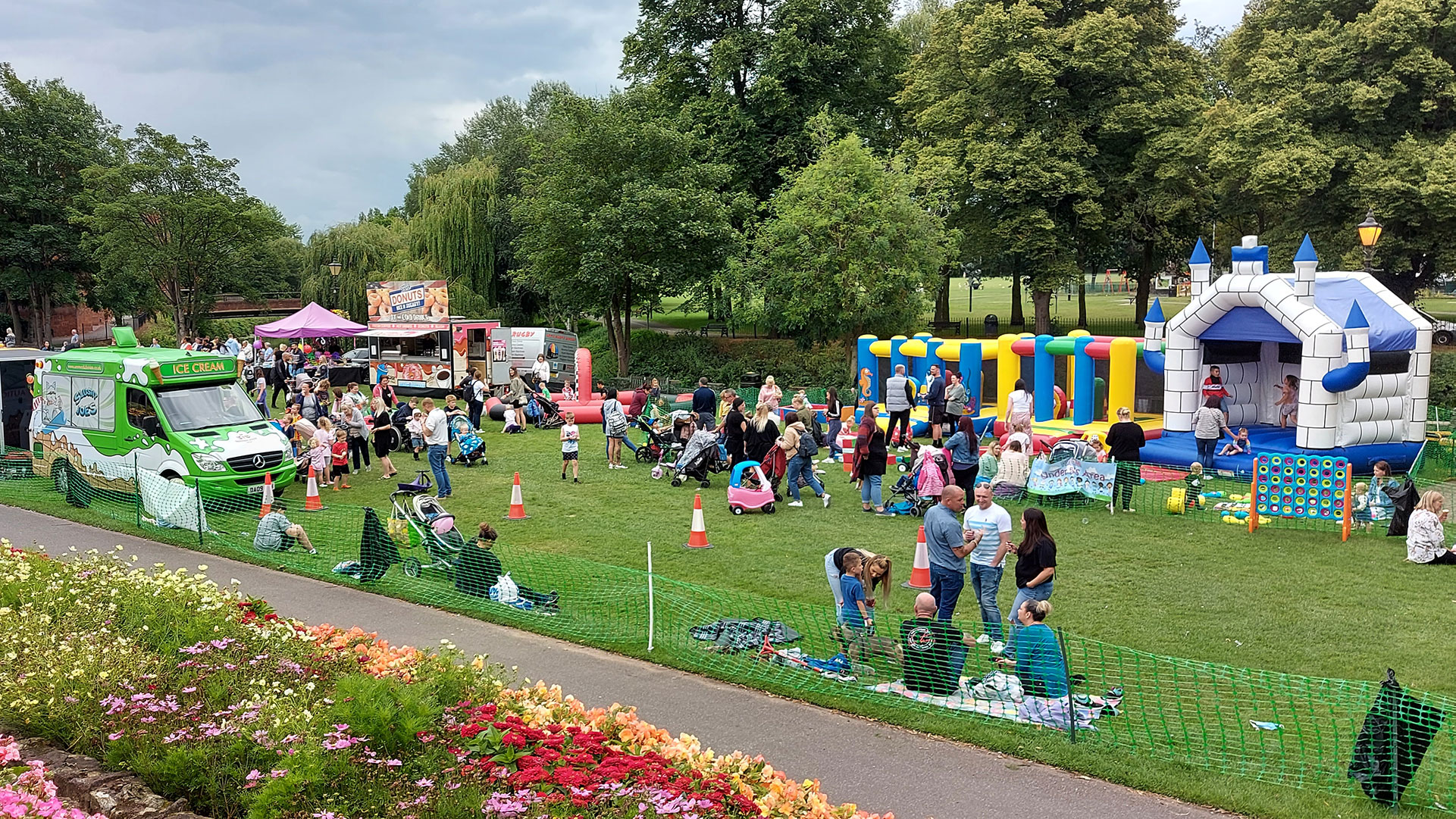 An action-packed children's festival will be touring the Midlands this summer, stopping off in Lincolnshire to offer 'a big day out for little kids' in both Grantham and Scunthorpe.
Funtopia is a large touring festival for kids that heads out across the Midlands every summer, and this year it will be coming to Greater Lincolnshire on a number of occasions.
As part of a 55 date summer calendar, Funtopia will kick off in Grantham on April 13 and finish in Tamworth on September 11, visiting Central Park in Scunthorpe three times in between that, on May 8, July 17 and September 4.
Visitors can expect a fun-filled day designed for under-10s, with plenty of inflatables, workshops, interactive activities and Nerf Wars; and there's even something for the parents who may want to bounce with their little ones on a bouncy castle.
There will be a food court with menus to suit everyone, as well as trade stalls, pay-per-go rides and kids games with prizes to win.
Funtopia is unlimited play, meaning once you have purchased your wristband you can use facilities as many times as you like, though some activities will have height or age restrictions.
It will be open between 11am and 5pm daily, with all wristbands purchased on the gate, meaning there is no need to book.
Sales open at 10.30am every event day, costing £2.50 for adults and £10 for a child over 90cm, with children under that height going for free.
Sarah Green, owner of Funtopia, said: "This year Funtopia is even bigger than ever! We've added new activities and role play areas – such as our Hair Dressing Salon and Kids Construction Zone, as well as additional inflatables and workshops.
"I created Funtopia to offer families a very reasonable day out filled with fun for both the kids and grown ups! Every year we return to our sites and see our mini Funtopians another year older, it's like a giant family that meets up every summer!"
For full tour dates and more information, visit the Funtopia UK Facebook page.